Holiday in the Lake District with my brother
On the 17th of March, I went to the Lake District with my brother and his wife for a few days of walking. We stayed in a camping barn to the North-East of Brandreth on the first night, and walked up Blencathra on the first day. We then stayed in Derwent Water Youth Hostel for two nights, and walked around and up Great Gable before heading back home.
Day one
We parked in the village of Threlkeld, and started up Hall's Fell Ridge towards the top of Blencathra. It was a very windy day indeed, and Rhona lost her hat to it at some point. Luckily she had a spare.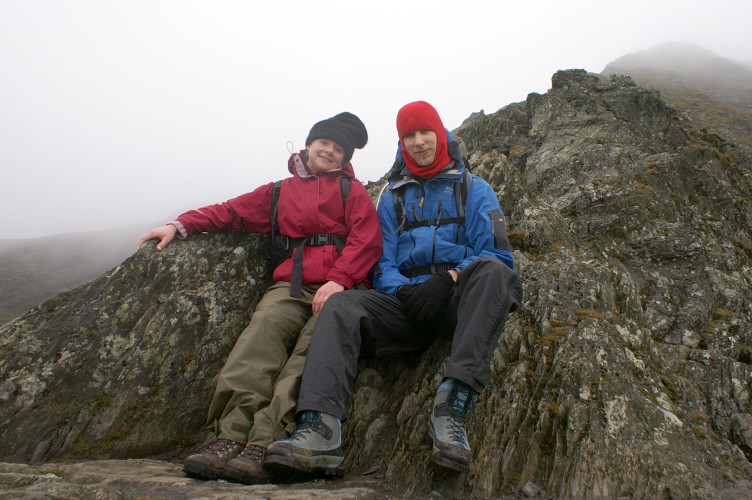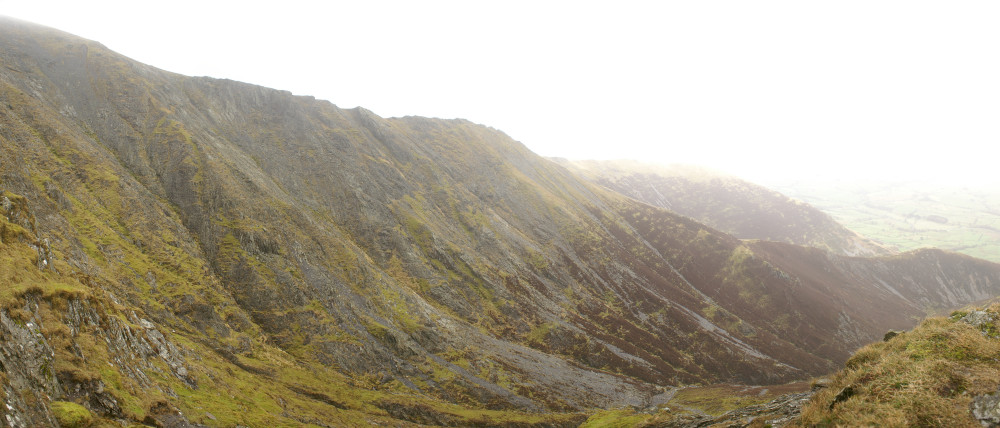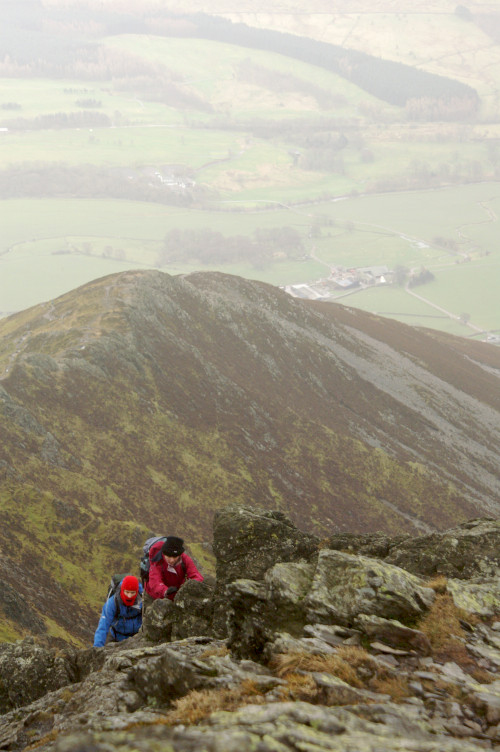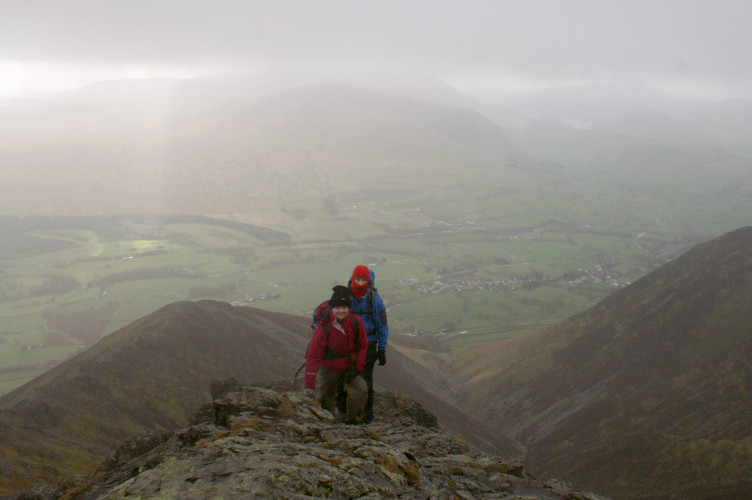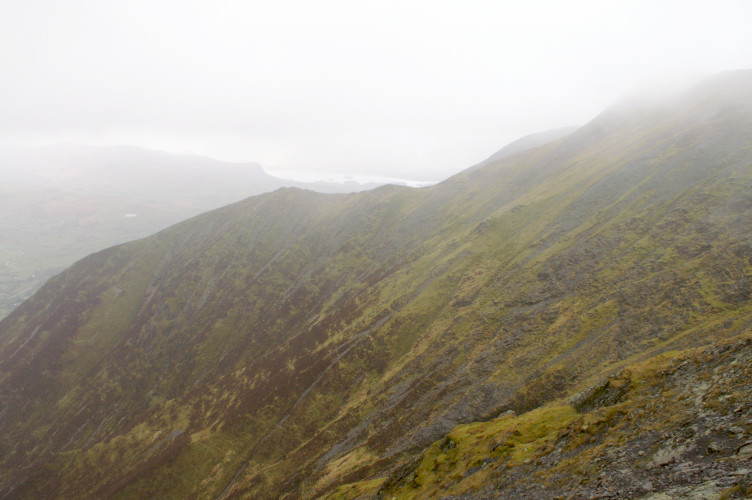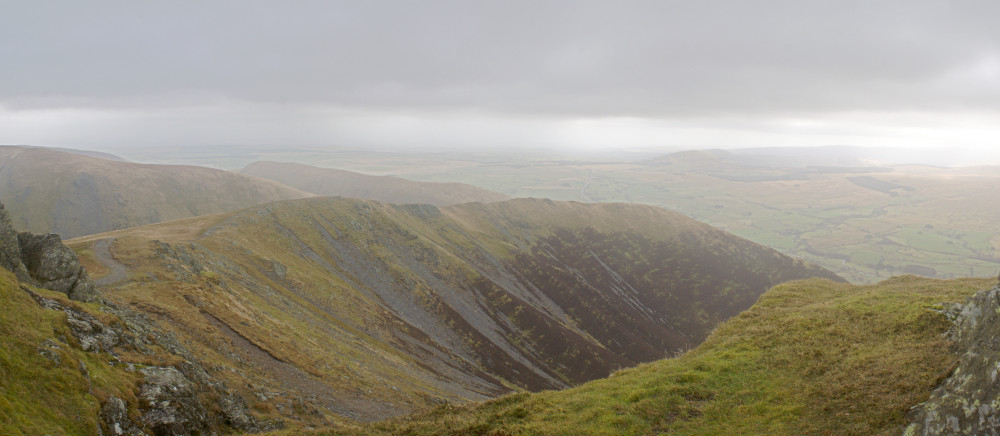 Day two
We parked in Seathwaite, and went up the Sty Head Tarn route. The snow had been falling, making the scenery really beautiful.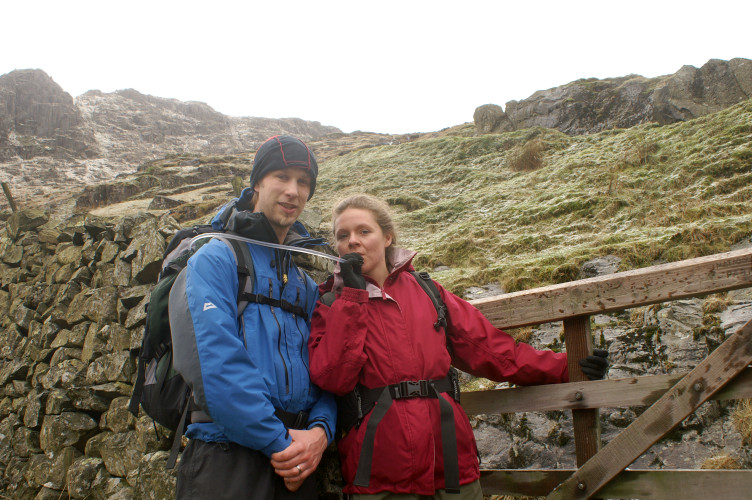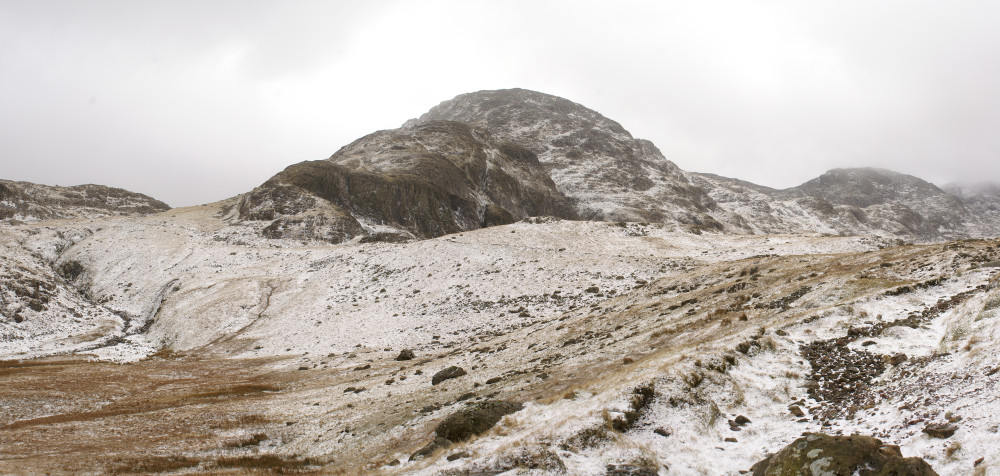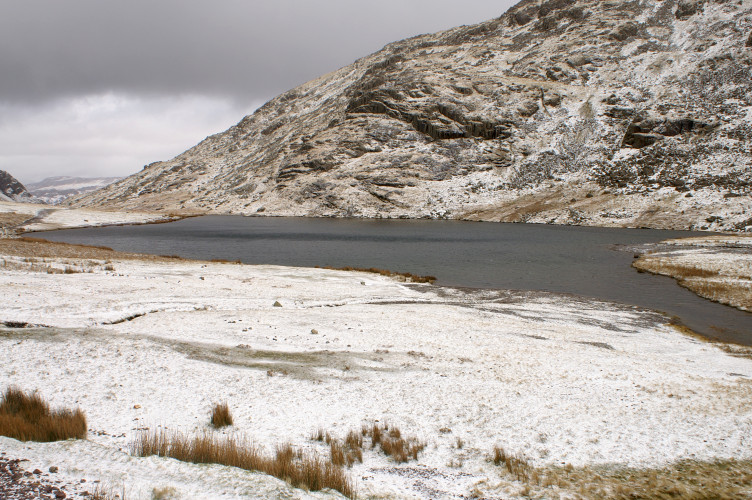 We went around the side of Great Gable on a path that goes under the cliff and through the boulder field. At one point my brother said "Let's go up this way," and led us straight up the side, assuring us that it was a "short cut". Two hours of climbing later, we went over the top and into a steep gulley. It turns out we had threaded Napes Needle.

We stopped to have lunch in the gulley, and found a hole in the ground to shelter from the wind. The wind was blowing the snow up the gulley, but every so often the wind would reverse, and blow all that snow back down, where it would drop into the hole we were sheltering in. I got an inch dumped on me in a few seconds a few times. We decided the weather was too bad to go to the top, so we went down the gulley and picked up the path we had come on. It took fifteen minutes to get to where we had branched off for the short cut.

When we got back to Sty Head Tarn, we decided to go to the top after all, as the weather seemed to be improving. It was a long day.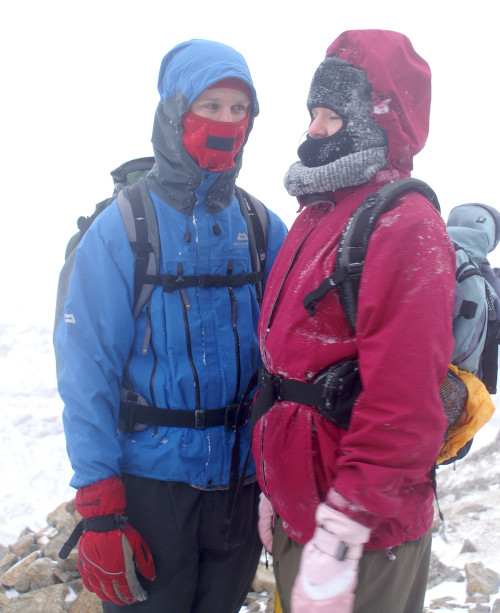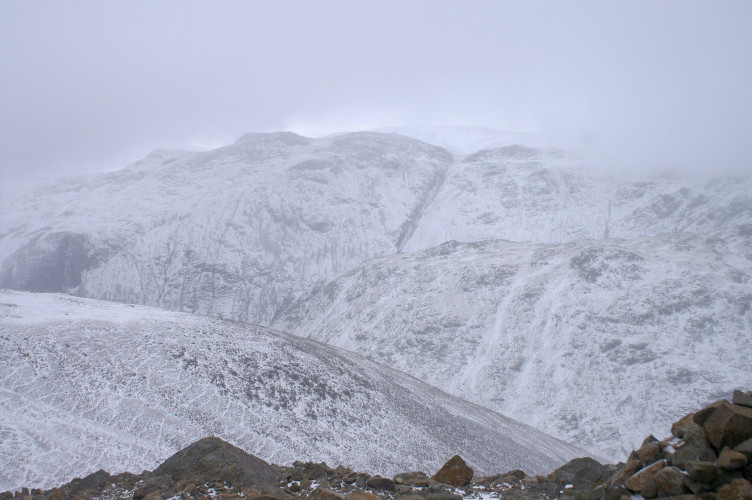 Day three
On day three, we just looked around the youth hostel for a while before driving home. The birds were out at the feeders, and the weather was very clear to see the mountains across from the lake.