20s &amp 30s trip to Snowdon
On the weekend of the 19th of May 2007, a group travelled to Pen-y-Pass youth hostel in Wales, next to Snowdon for a walking holiday. We travelled there on Friday evening, then had a day and a half of walking before travelling back on Sunday afternoon.
Day one - Saturday
We decided to walk up Snowdon via the Watkin path. We got most of the way up before I took the first pictures: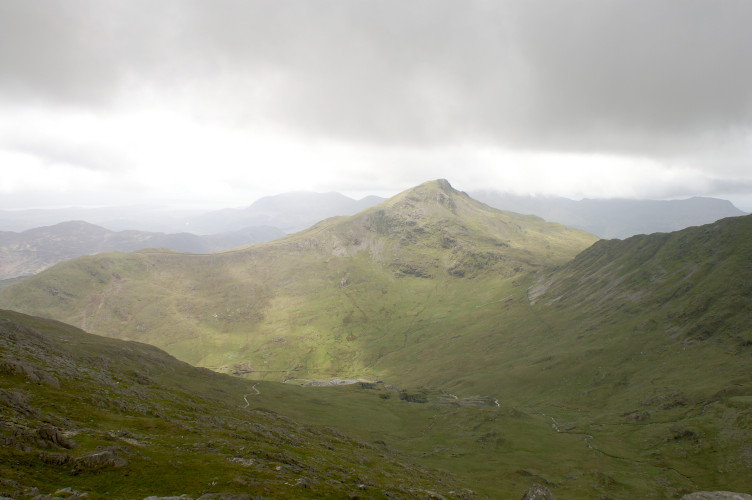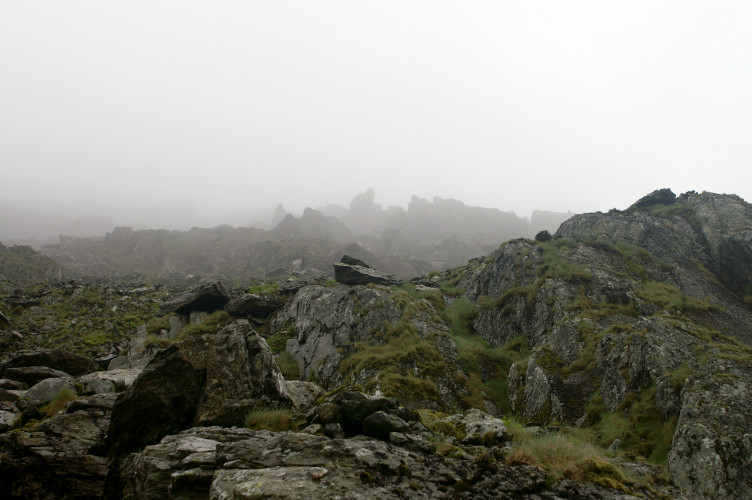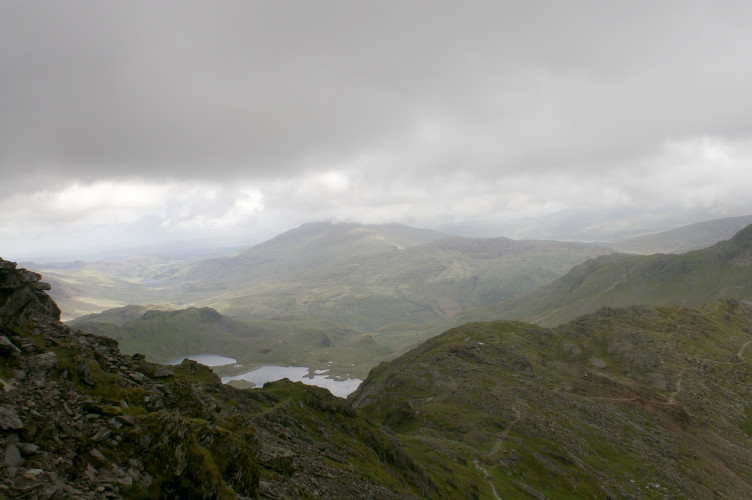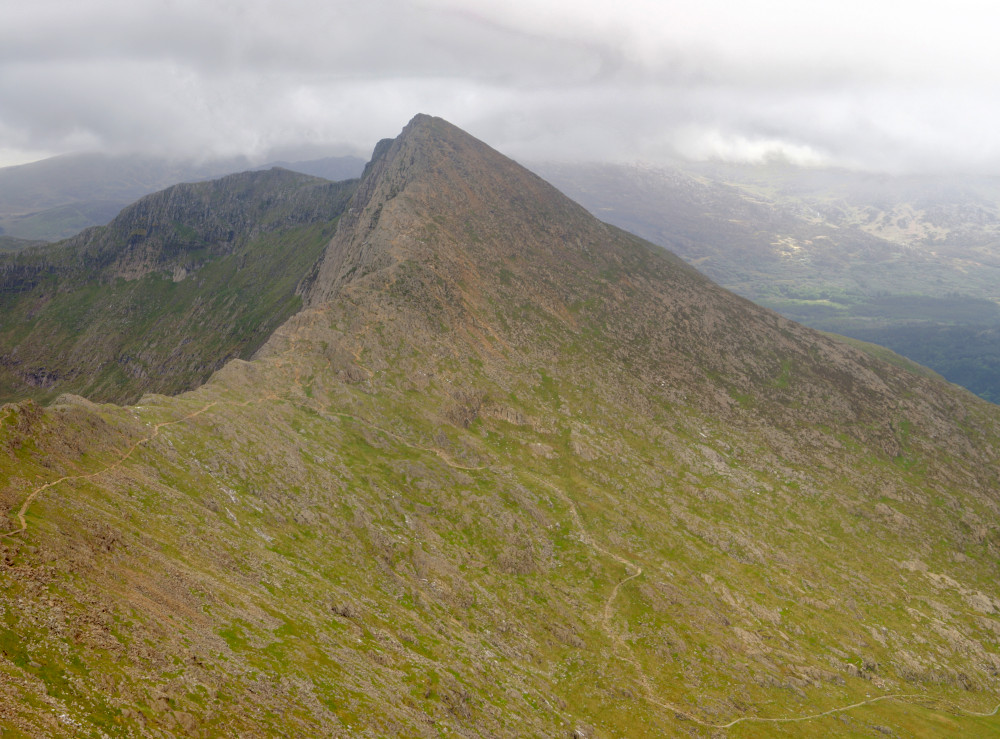 Near the top, the mist came in, and it got fairly dark. The café and train station at the summit were undergoing renovations - it seemed rather surreal to see a mechanical digger at the top of a mountain. Also, it seemed entirely wrong for there to be a queue to stand at the top! On coming down from the summit, the mist blew away, leaving one side of the ridge covered for a few seconds.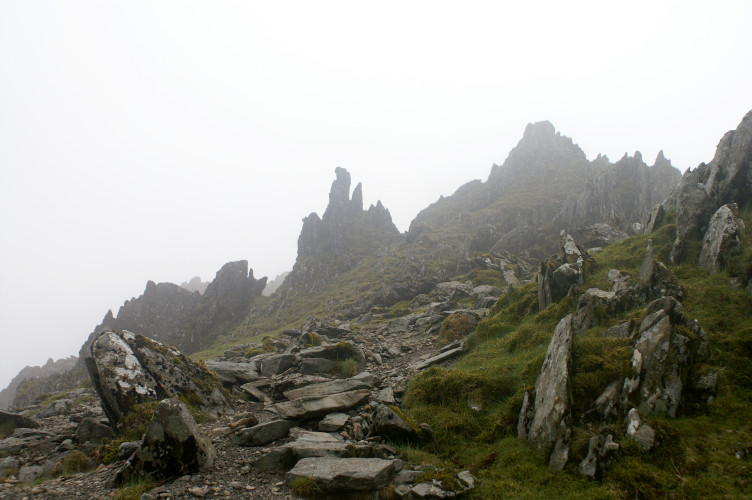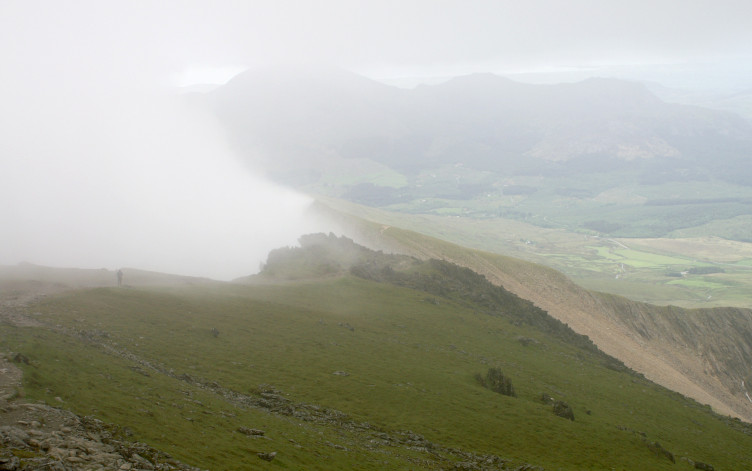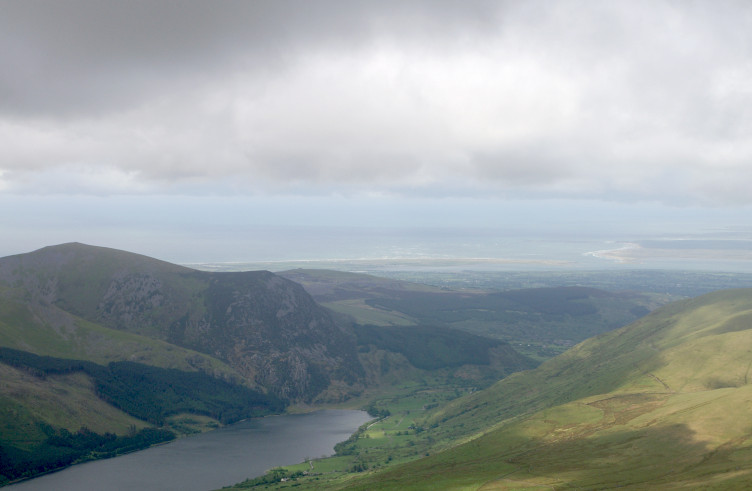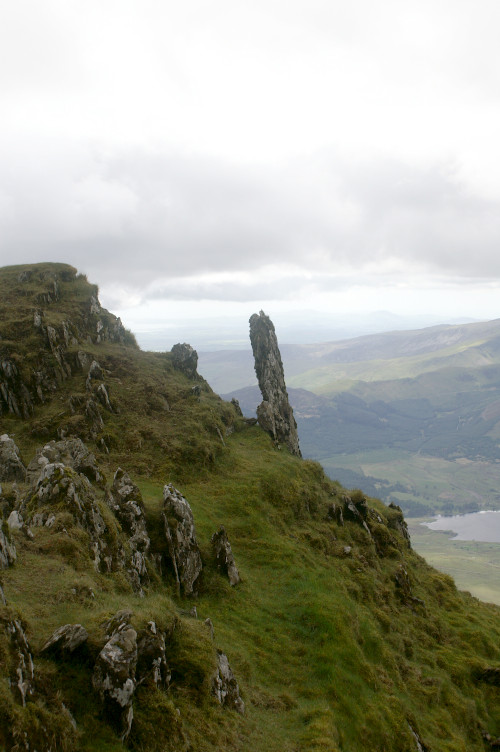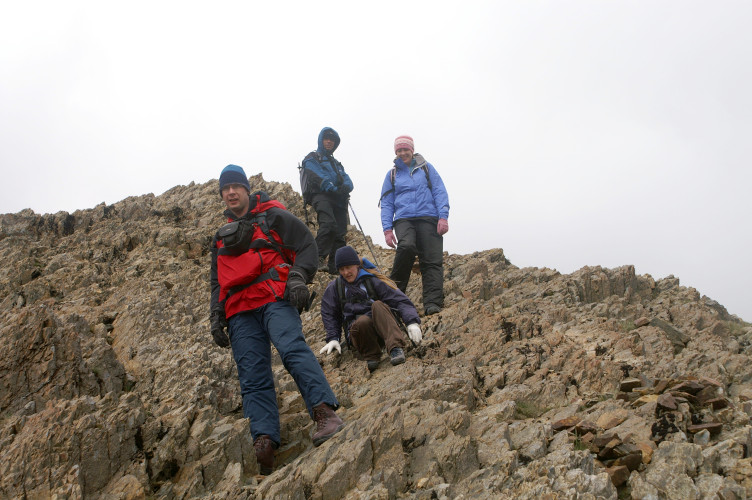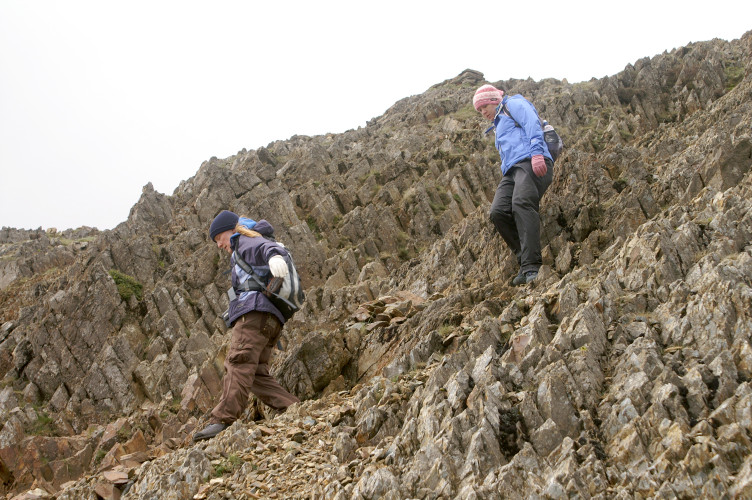 As we approached the next peak, the main group followed the path down into the valley and back onto the Watkin path, while Daniel and I went up to the top for a peek.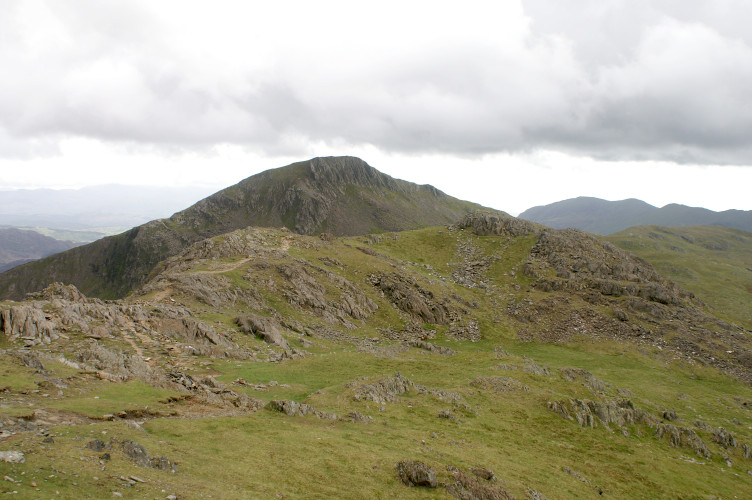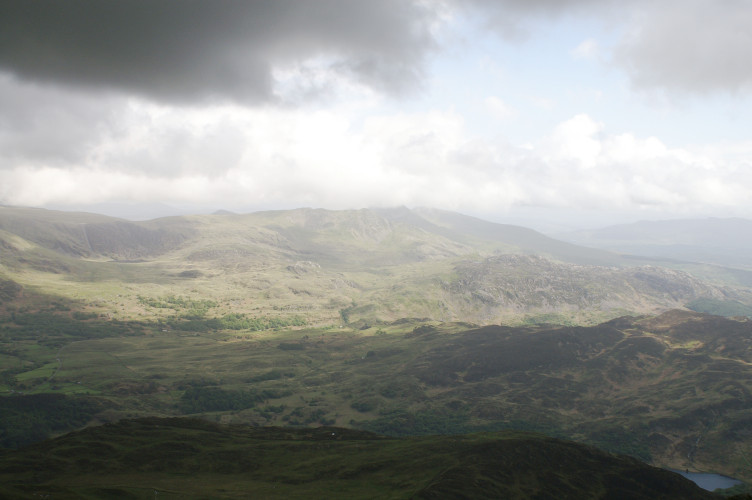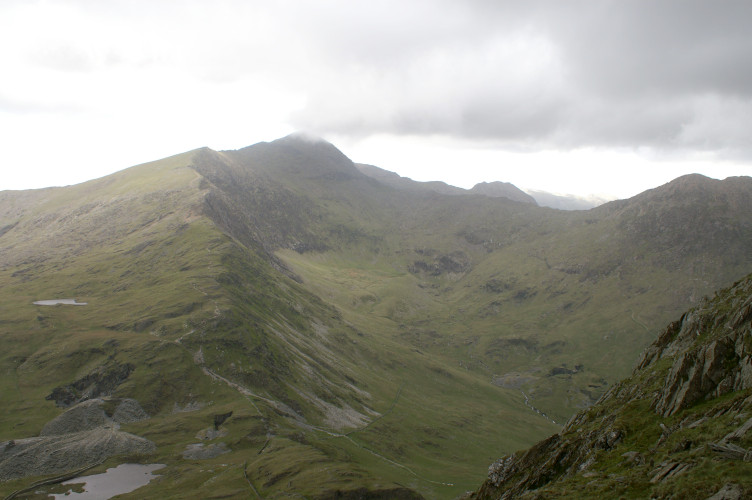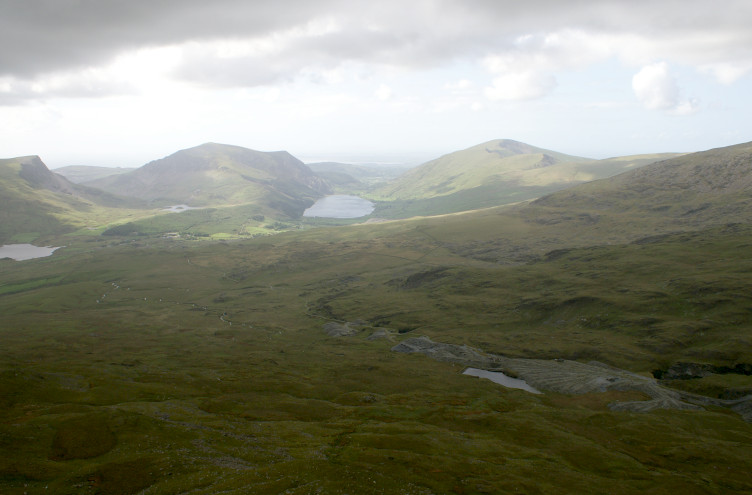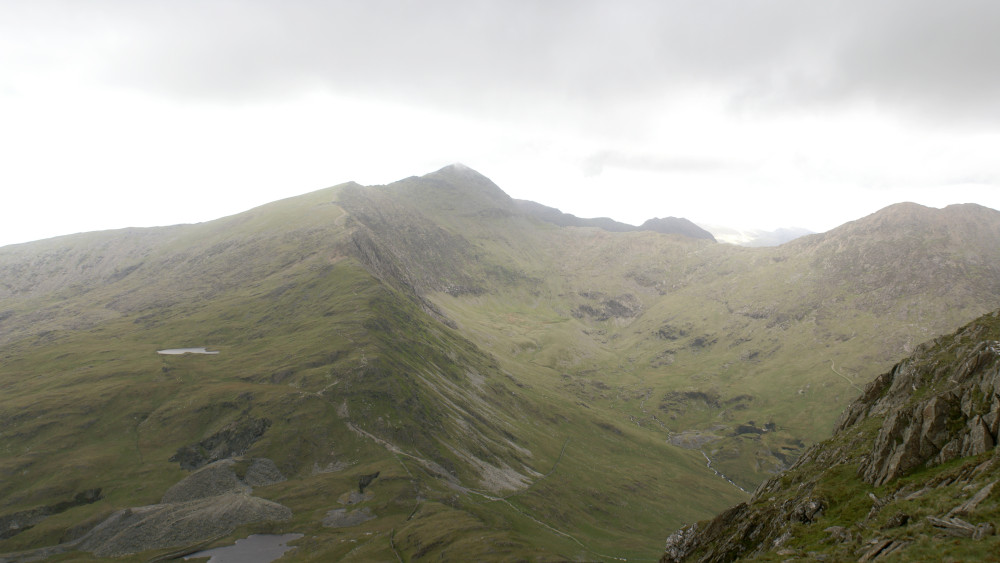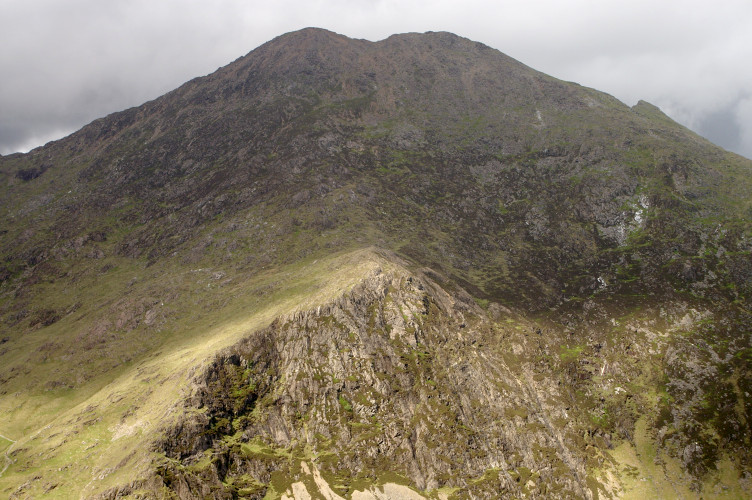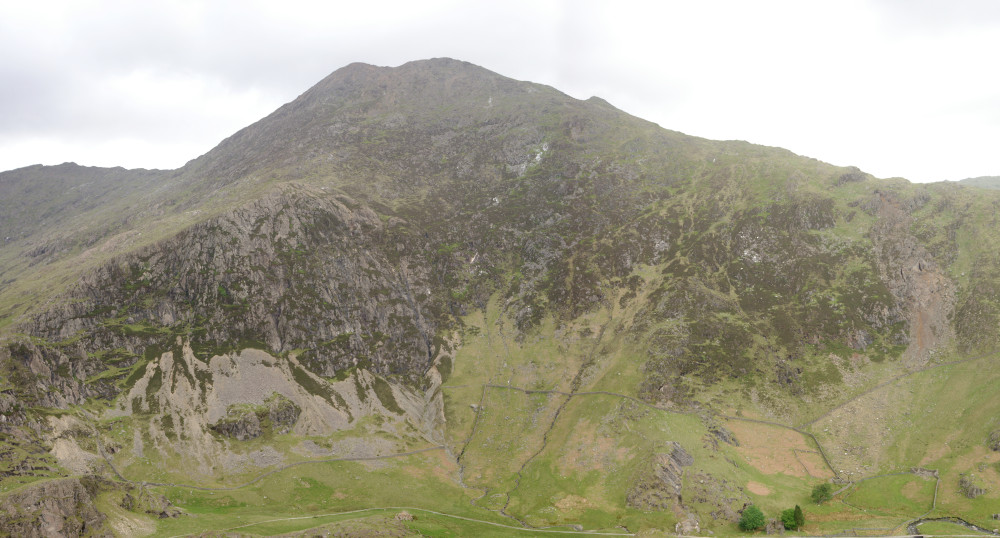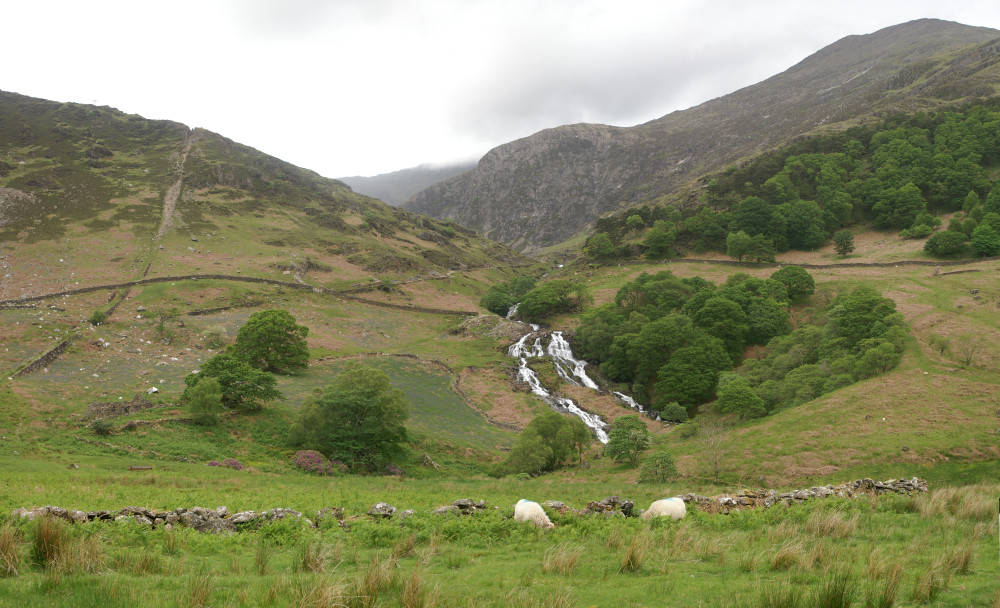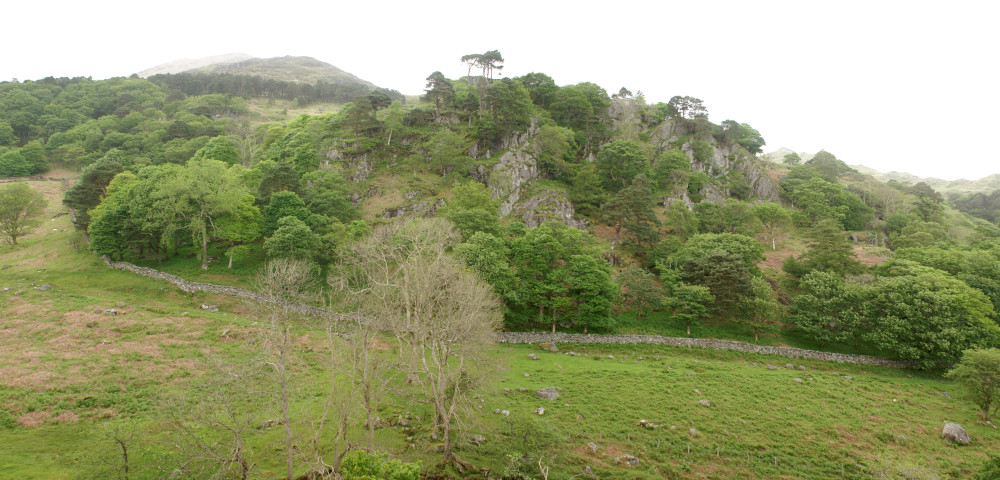 Day two - Sunday
On Sunday morning, we decided to walk up the side of the valley opposite Tryfan and the Devil's Kitchen.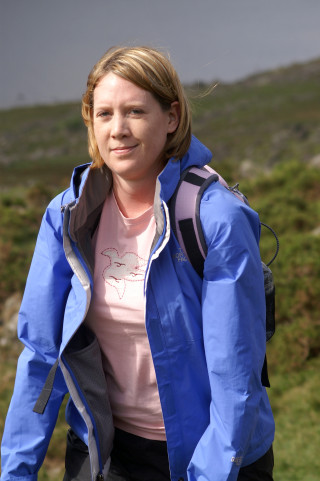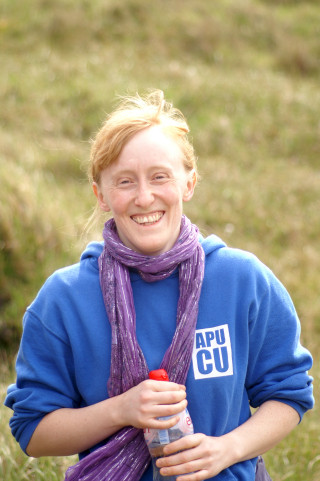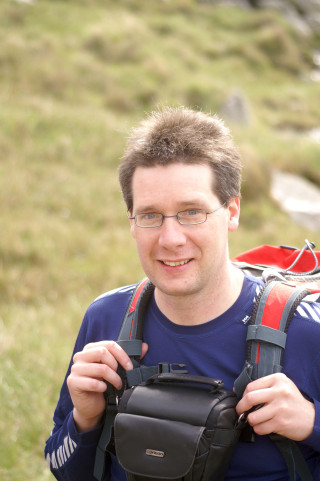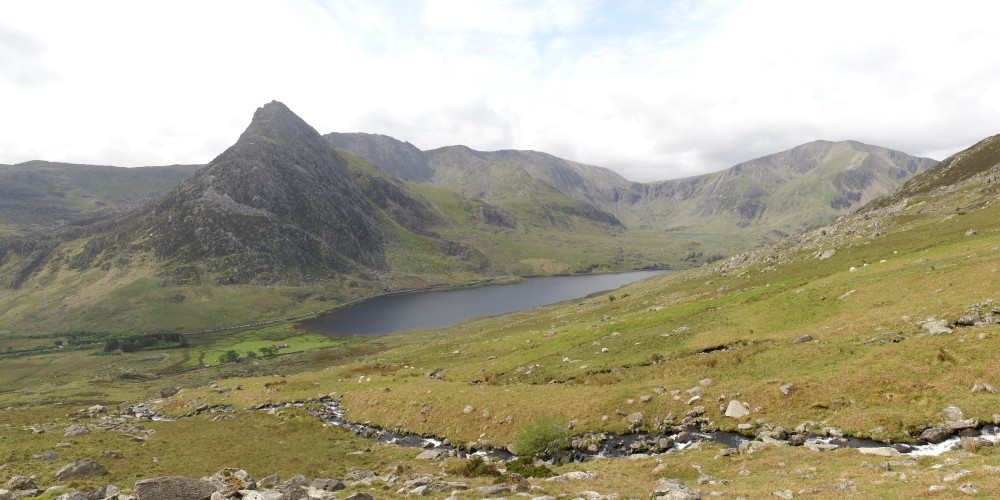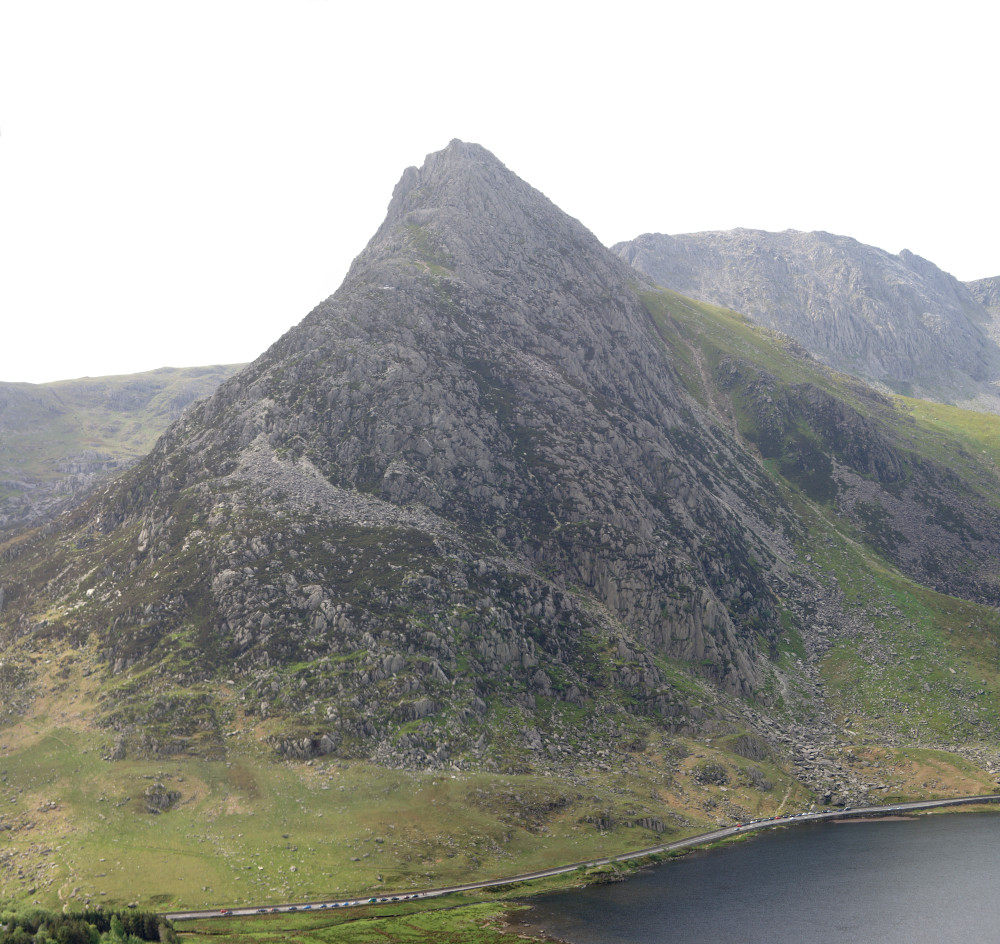 We then drove back around the valleys and found a lake to have lunch by, before driving home.