Holiday in the Cairngorms - day 2
On the second day, I went walking around Braemar, up to the top of a smaller mountain called "Morrone" or "Morven".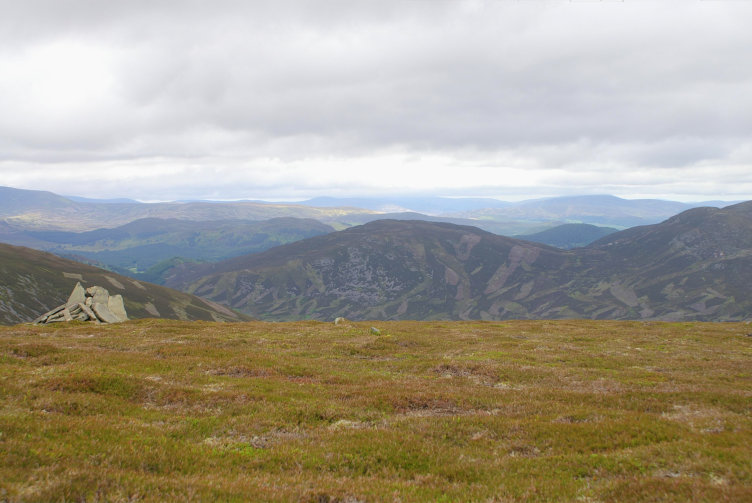 There were quite a few birds on the top of the next peak along. They look a lot like Dunlins, but the beak seems too short, and the legs are white instead of black. Also, Dunlins are meant to be wading birds, and the book says they are exceptionally tame. These birds didn't let me within twenty metres of them, and they were very wary of that.