Holiday in the Cairngorms - day 6
On the sixth day, I wandered around Aviemore before heading up to Glenmore. I found another lovely pond above Aviemore.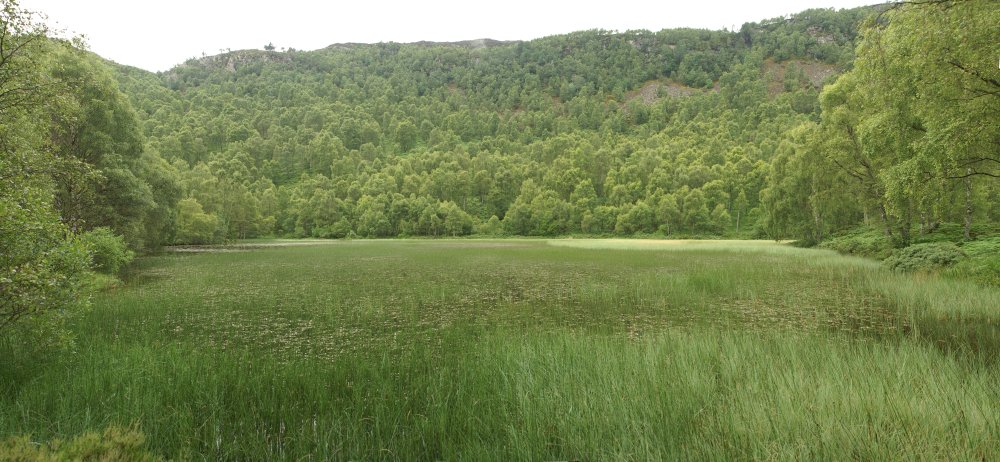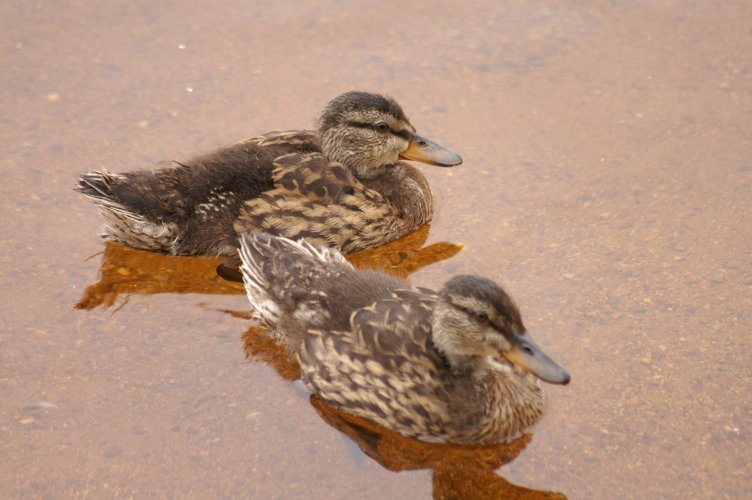 In Glenmore, I walked up the North side of the glen to the top of Meall a' Bhuachaille, finding a lovely red spotted toadstool on the way up.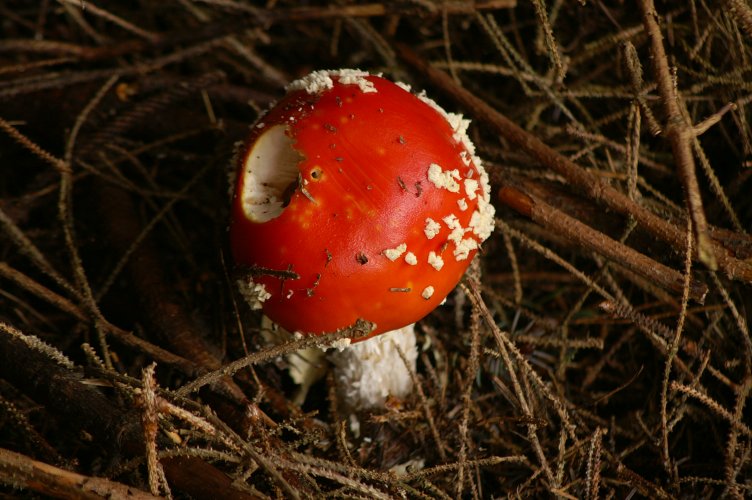 Day 7
On the seventh day, I went to visit (and feed!) the Scottish herd of Reindeer, which was great fun.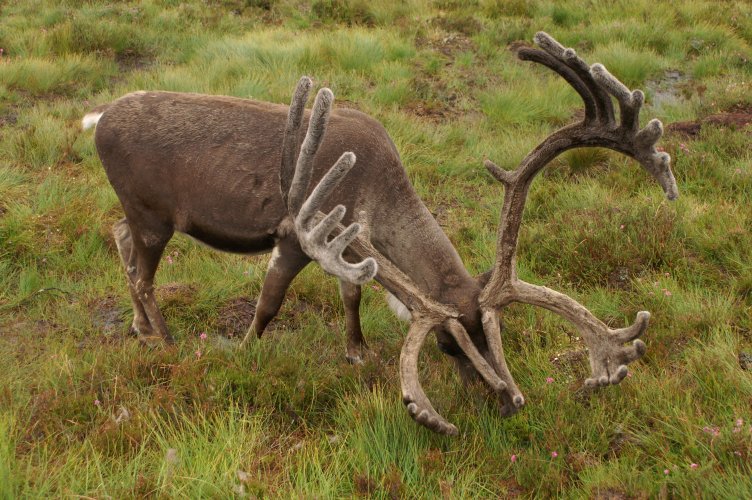 I decided to walk most of the way up Meall a' Bhuachaille again, and caught a glimpse of a friendly Stonechat.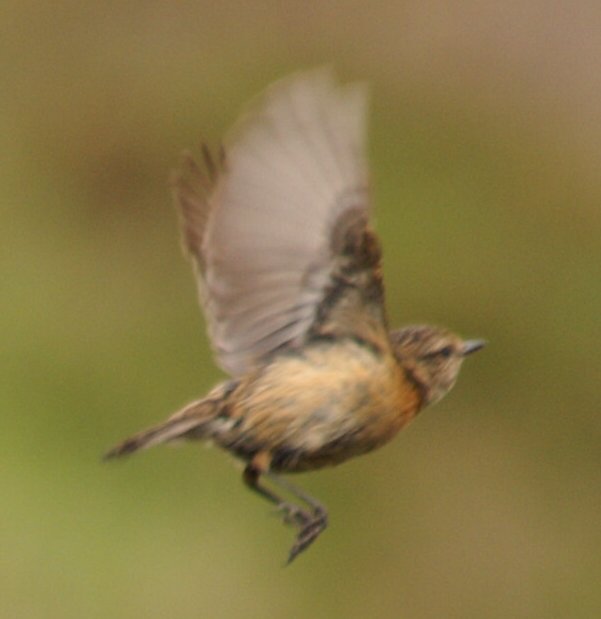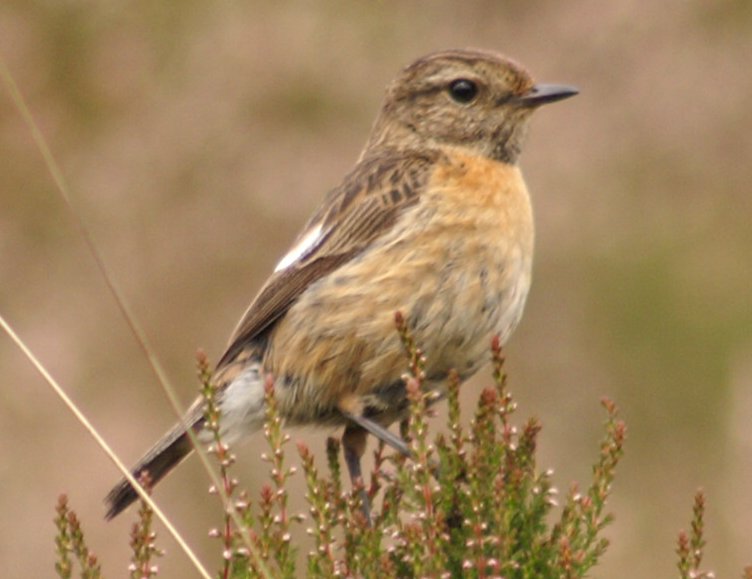 Later, I went down to Loch Morlich for a wander, although there were too many midges for comfort.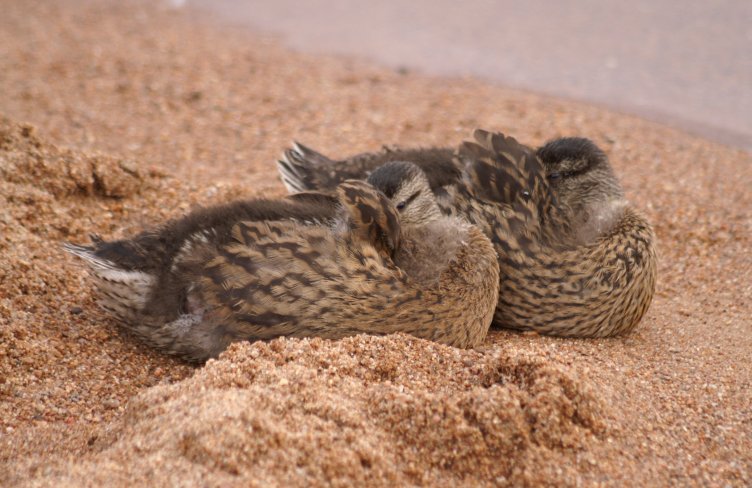 Day 8
The next day, before travelling home, I managed to catch a glimpse of the elusive red squirrel again, but he was far too camera-shy to get a good photo. This is the best I could manage.