Trip to the Lake District
30th August to 2nd September.

On the 30th of August, a group of five of us drove up to the Lake District, to stay for three nights in the newly-reopened Skiddaw House Youth Hostel, and hopefully get some mountain walking done. We had a great time, although we did get a little soggy!
30th August - The Drive Up
Thursday was by far the best day, weather-wise. We arrived in the Lake District in the early afternoon, and decided to take the scenic route through the Lakes, rather than cut in on the A66. This was perhaps the best decision we made in the whole trip. We stopped off at Grasmere to consult on directions, spotted an inticing-looking peak, and started climbing.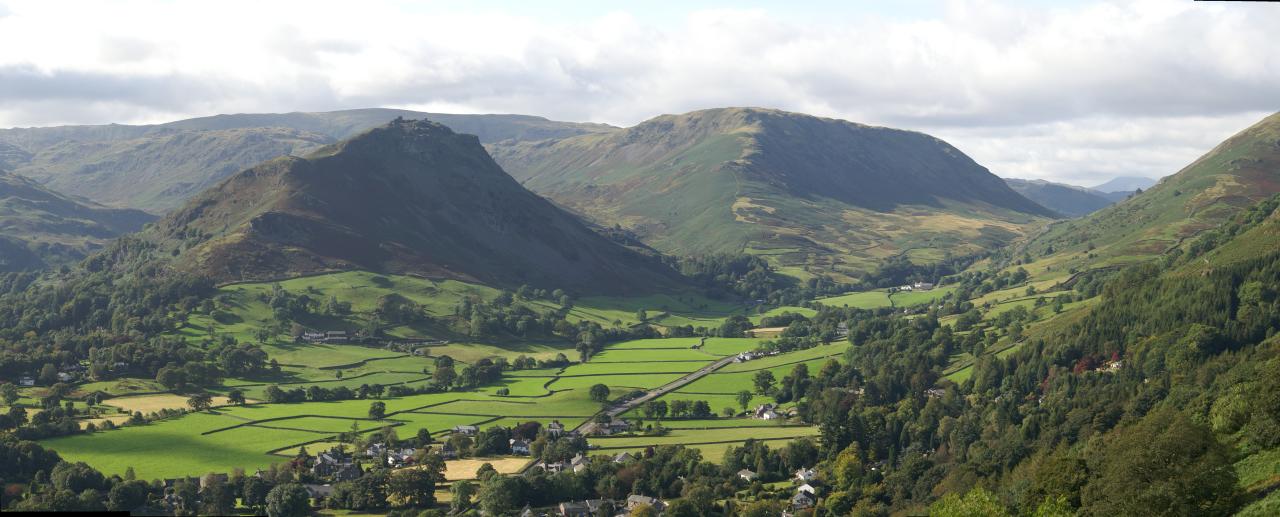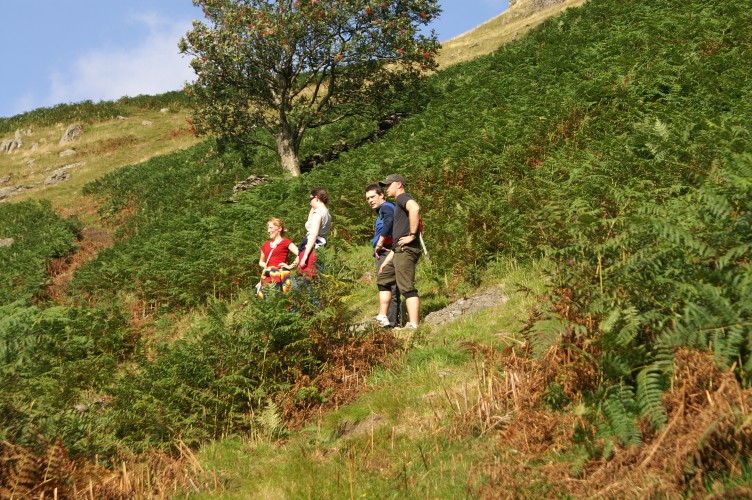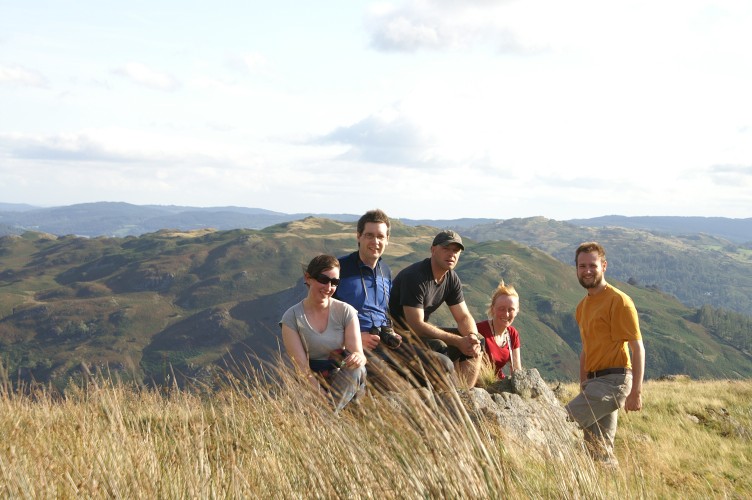 It only took half an hour to walk up to the top, but we had a little fun there.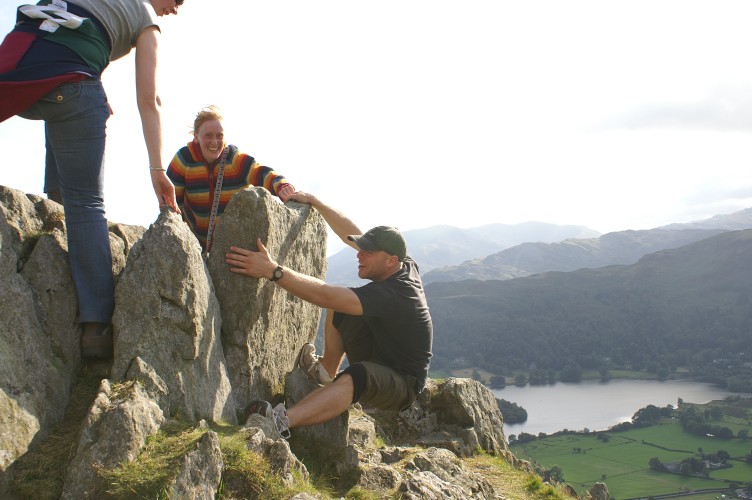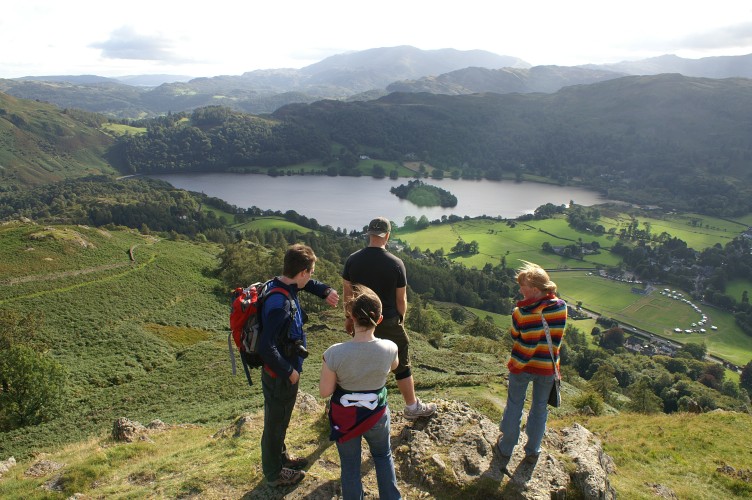 31st August - A Wet Walk Up Skiddaw
Friday was wet and windy - a bad combination. We had to hang onto Rosemary and Bryony to stop them being blown off the top of Skiddaw! Well, perhaps I exaggerate, but we did group up and lean on each other a bit. Given the number of shelters built at the top of Skiddaw, it seems likely that the weather is often like that. This is the only photo I got during that walk, when we stopped for lunch after coming down from the top: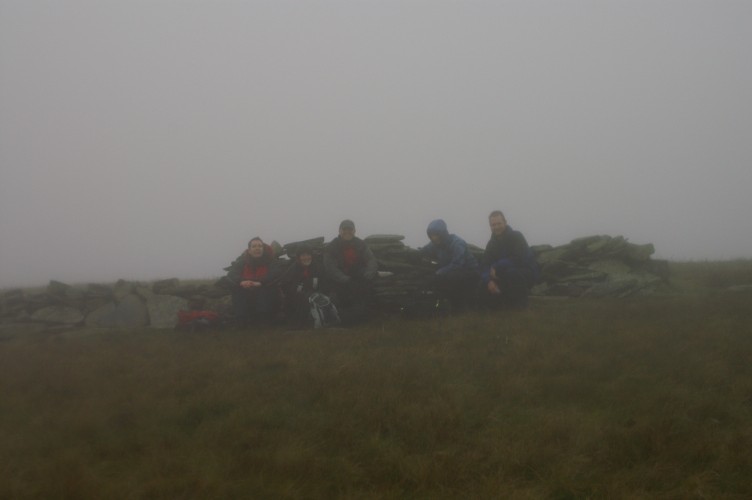 As we made our way down, the weather did clear. After supper, we headed out again to see the sunset.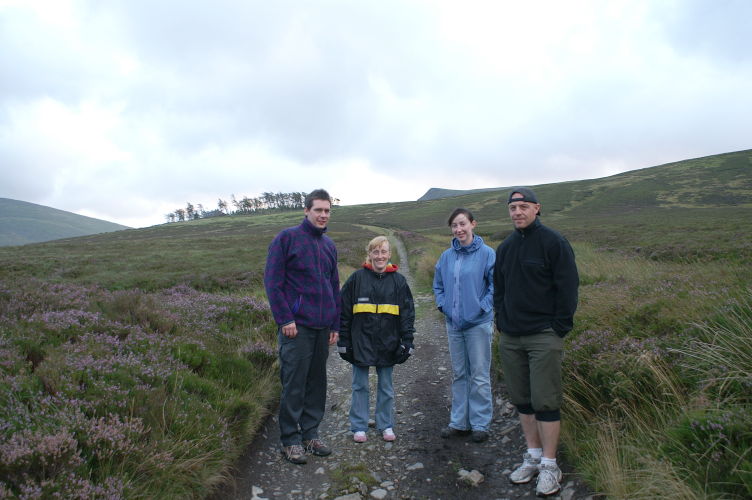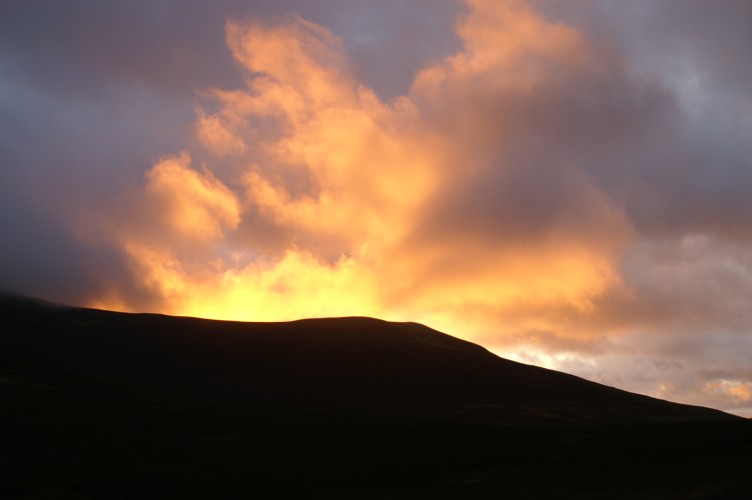 We spotted a bird that seemed very interested in us after watching the sunset. This is the best photo I could get of it - it was rather dark, and the bird didn't want to come very close to us. It's a male stonechat. I have a much better photo of a female stonechat from my Scotland trip.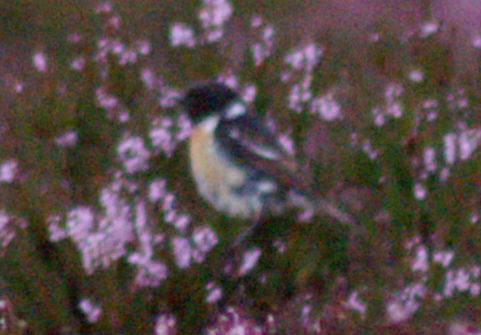 1st September - A Soggy Climb Up Blencathra
On Saturday, we decided to climb Blencathra, and again it was wet. We lost the path on the way up, but we made it. The weather cleared on the way down (again).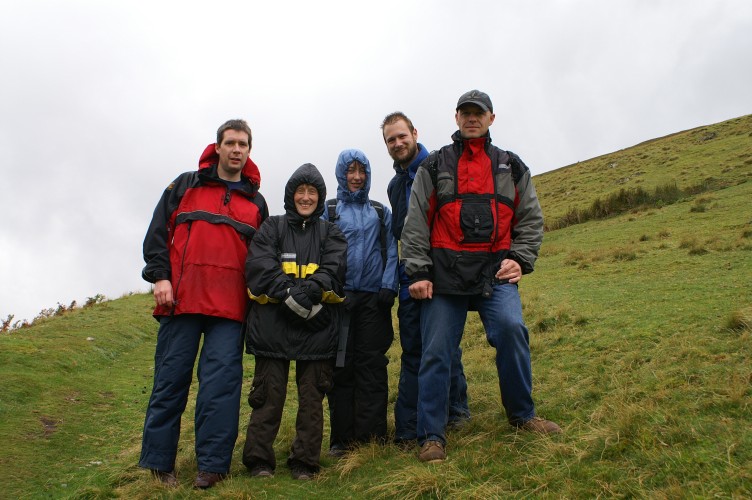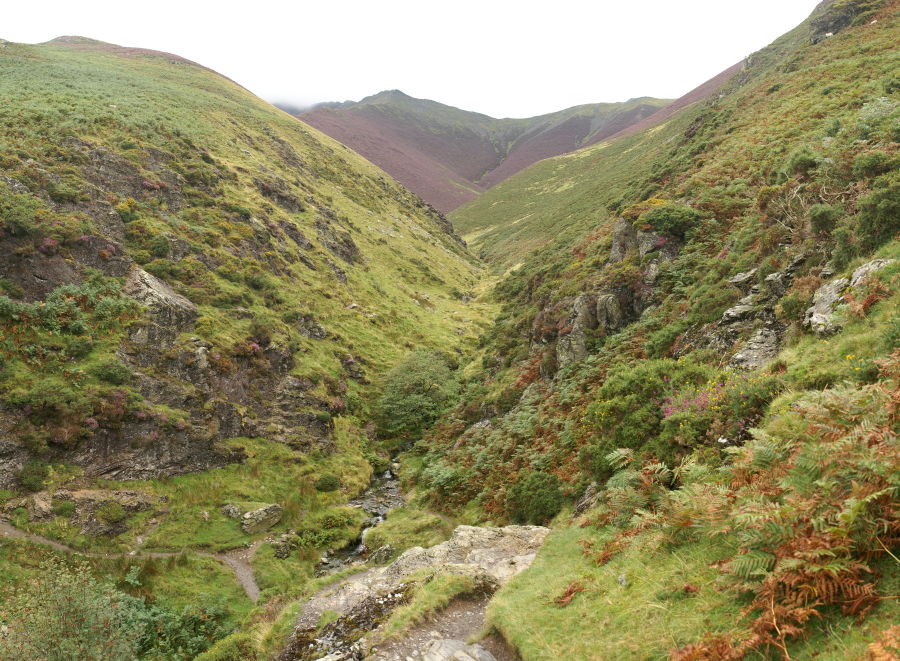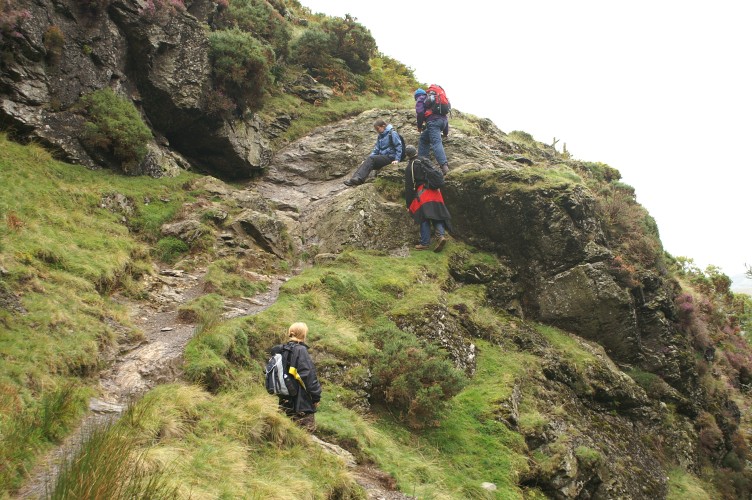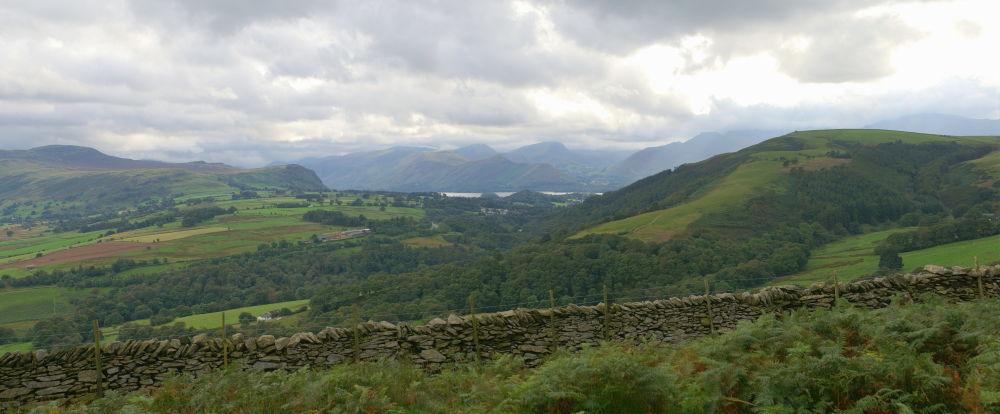 All in all, a great trip. Pity about the weather, but fair's fair - we were in the Lake District after all.