Holiday on Arran and the Lake District
On the 28th of October, I went on holiday to the Isle of Arran, and then the Lake District. The journey up to Arran was a complete disaster. I had planned make seven legs of the journey:
Bus from my house to the city centre
Coach from the city centre to Peterborough (because the train lines were having engineering works)
Train from Peterborough to Edinburgh
Train from Ediburgh to Glasgos
Train from Glasgow to Ardrossan Harbour
Ferry to Brodick
Bus around the island to the Youth Hostel in Lochranza
My coach was for 8:00 am, so I went to the bus stop at 7:20. No buses. So, I missed my coach, and ended up getting a taxi to Peterborough at an exorbitant cost. My train to Edinburgh was delayed by twenty minutes, which was enough to make me miss my connections to Ardrossan by seven minutes, for the last ferry of the day, at 6:00 pm. So, the train people very kindly put me in a taxi, at their expense, from Edinburgh to Ardrossan Harbour, to try to catch that ferry. Unfortunately, the taxi driver got lost in Glasgow on the way through, and we arrived ten minutes after the ferry left. I found a lovely B&B on the shore front in Ardrossan, stayed the night, and took the ferry over the next morning.

Day one - 29th October


Once I had checked into the youth hostel, I had a look around Lochranza, which is a natural harbour surrounded by two long hills. It was the only place on the island where I did not get a good mobile phone signal. I found some lunch, and then pretty immediately some company!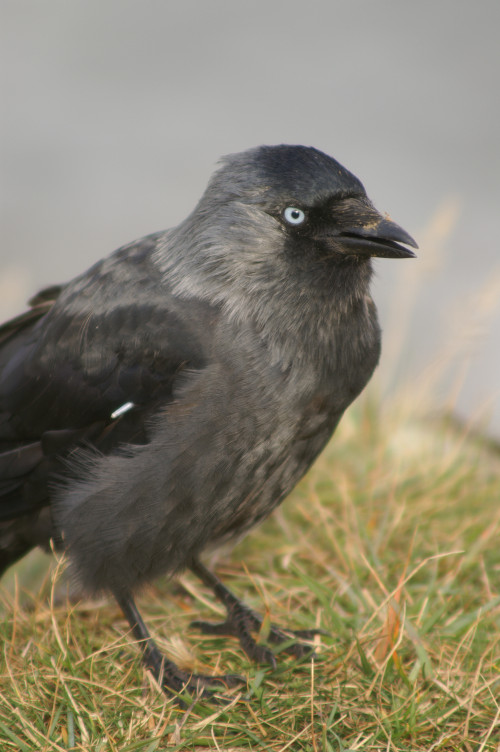 Then it started to rain on and off. I found a handy bus shelter, and then this rainbow appeared.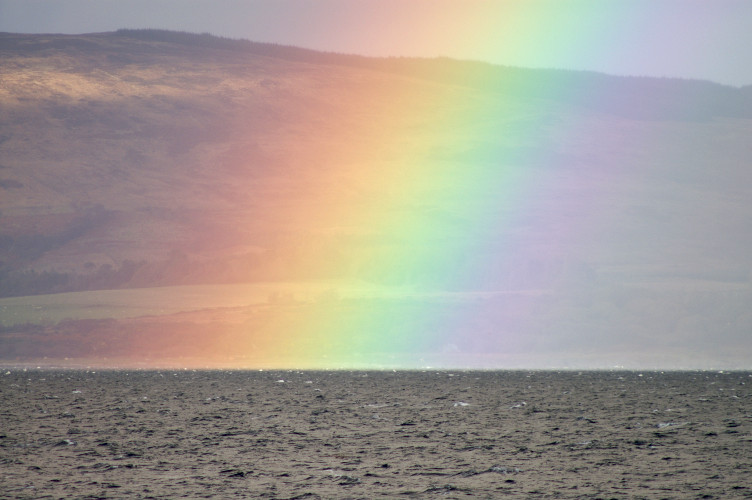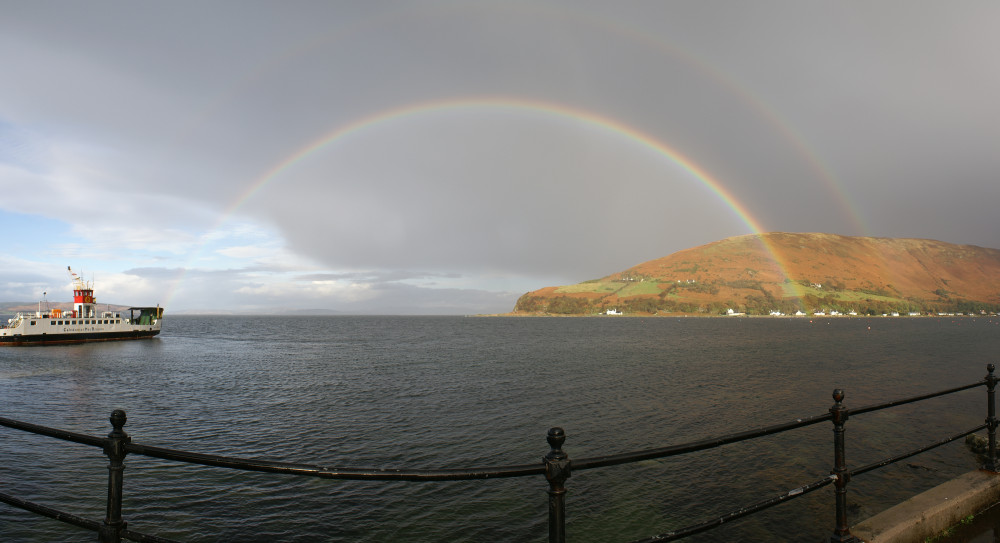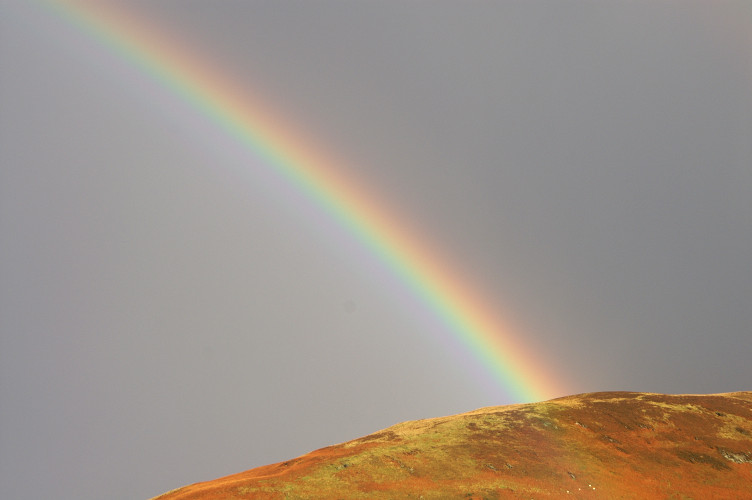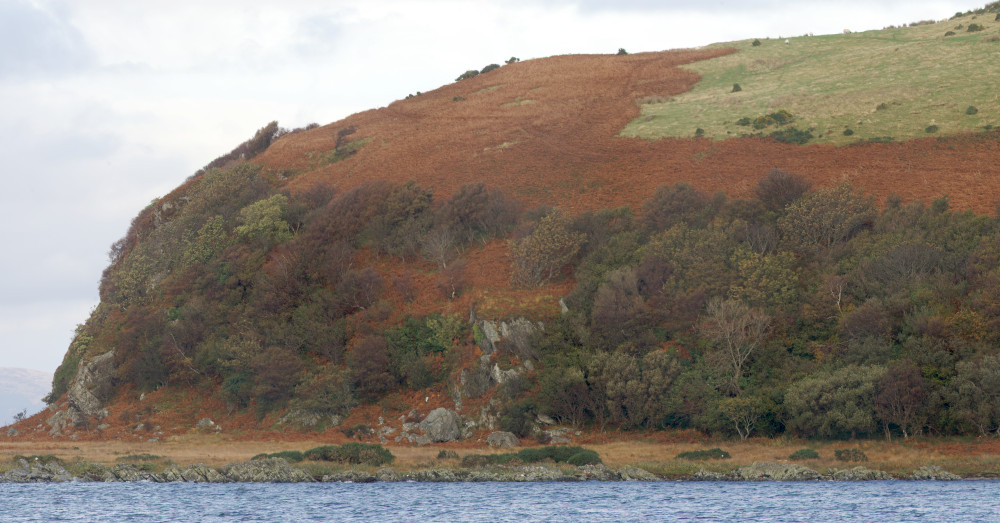 Lochranza has a castle, which is in semi-ruined state. I wasn't able to get inside, but it was still quite pretty on the outside. The castle is built on a spit of land that sticks out into the bay from the West, forming a quiet (but shallow) harbour behind it.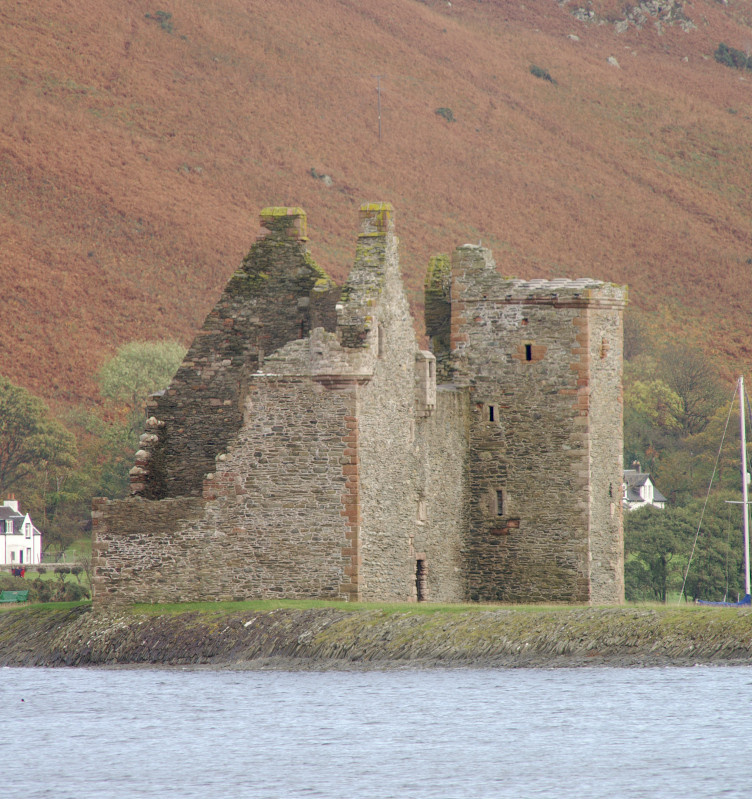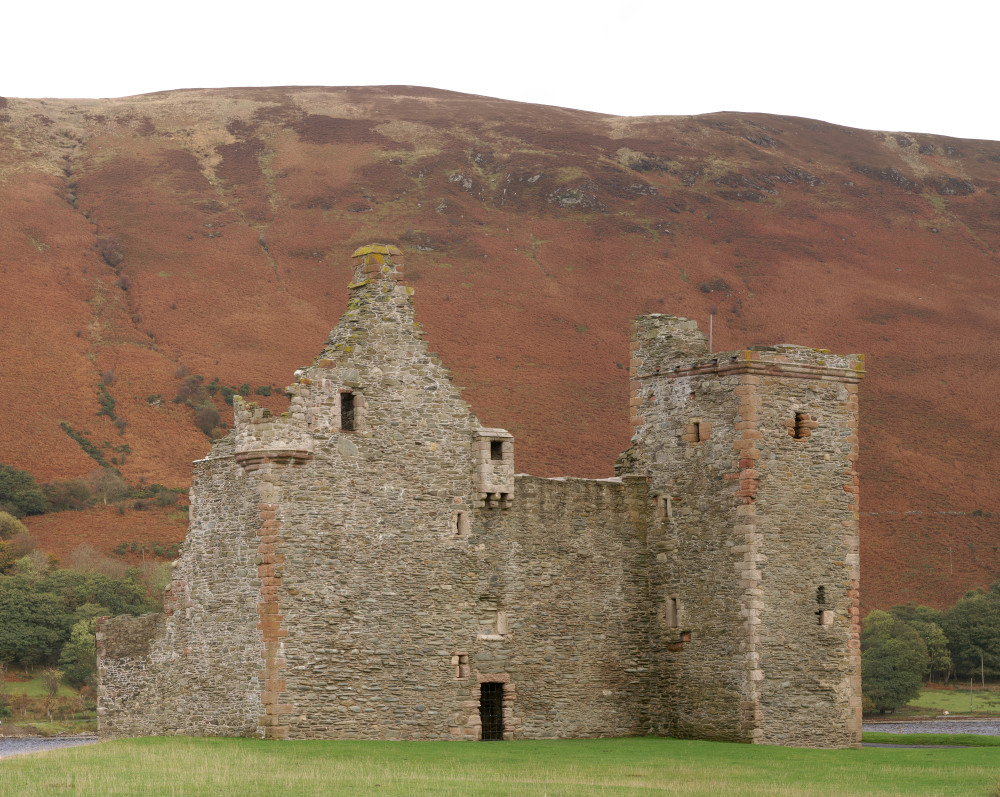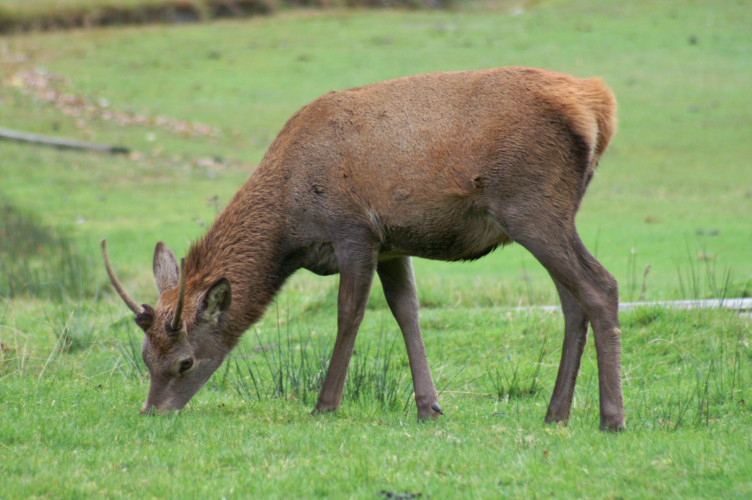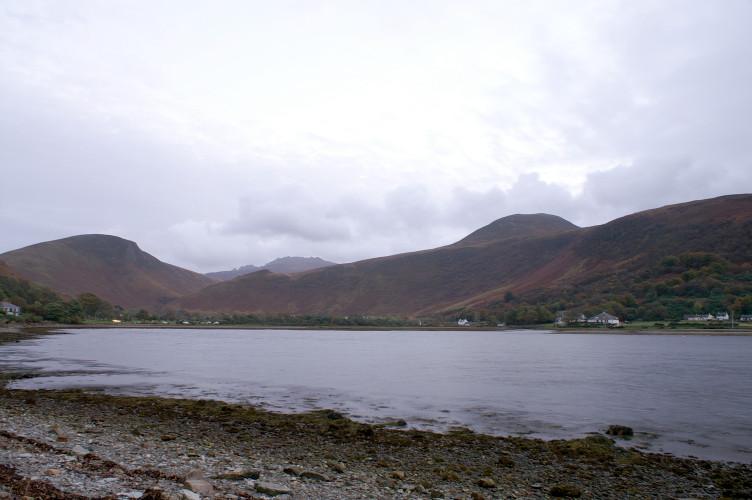 The spiky looking mountain in the distance in the last photo is part of the ridge I climbed over on day three - the 31st of October.