The Lake District in snow with CRC at Easter
Follow this link if you were there, to see extra photos of people (password required).
Day three - Monday 24th March
On Monday, we drove to the Old Dungeon Ghyll car park, and walked up The Band towards Bow Fell. It started out as a gorgeous day.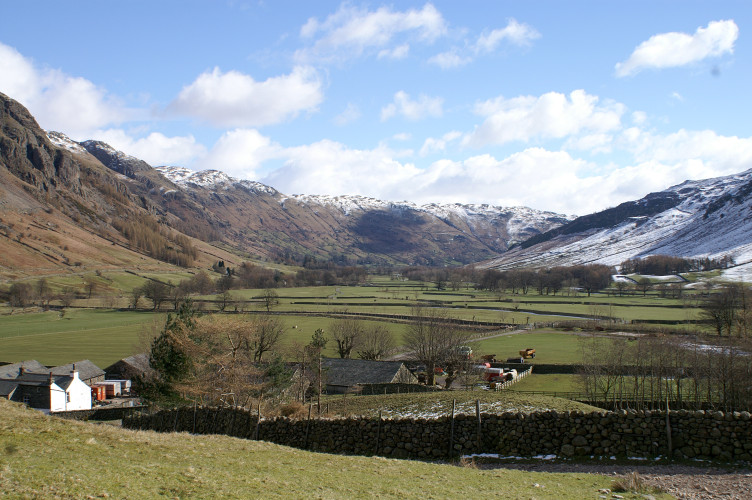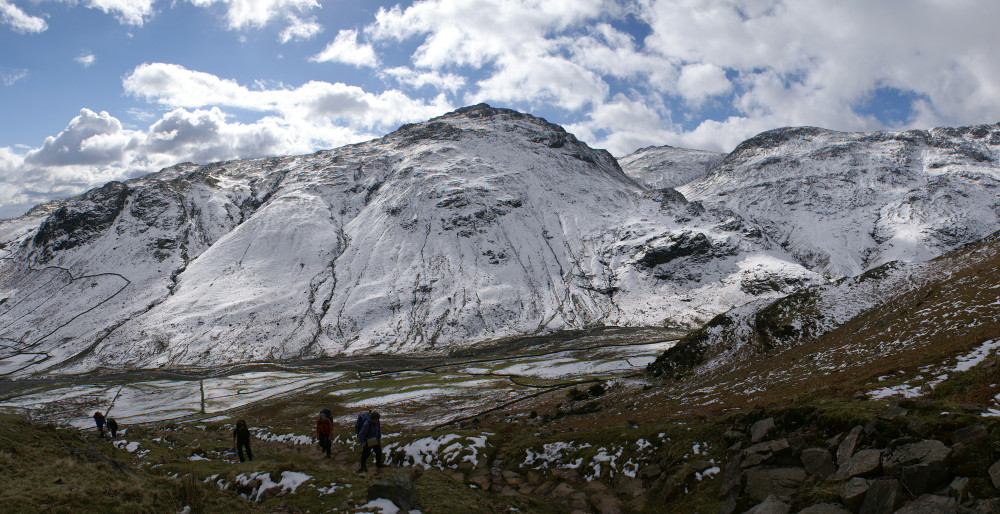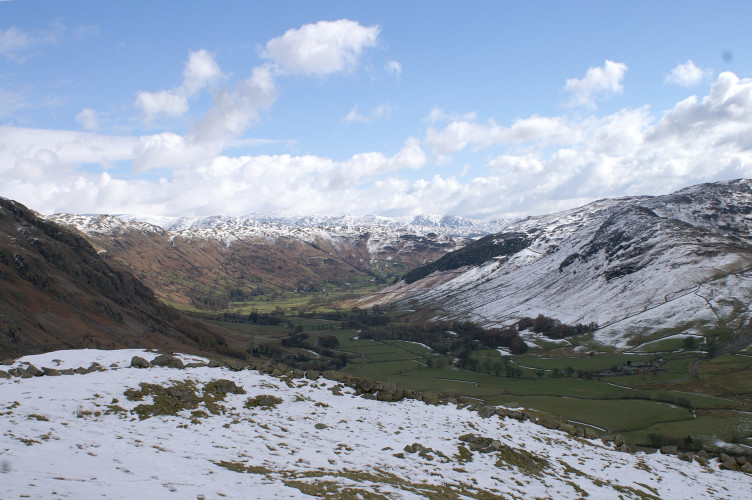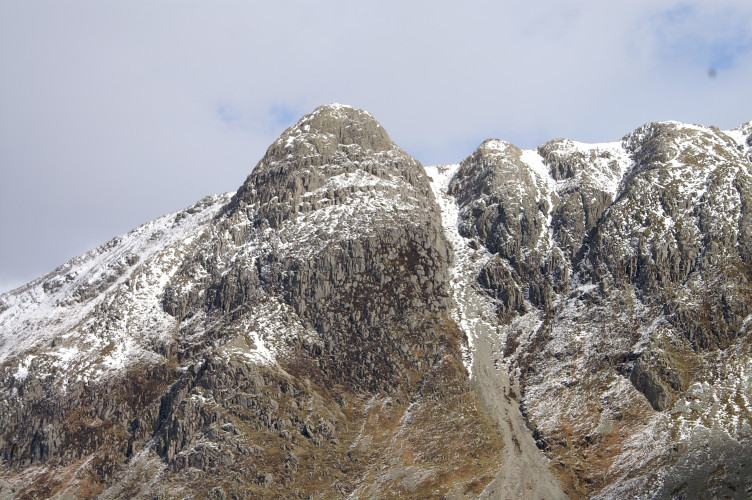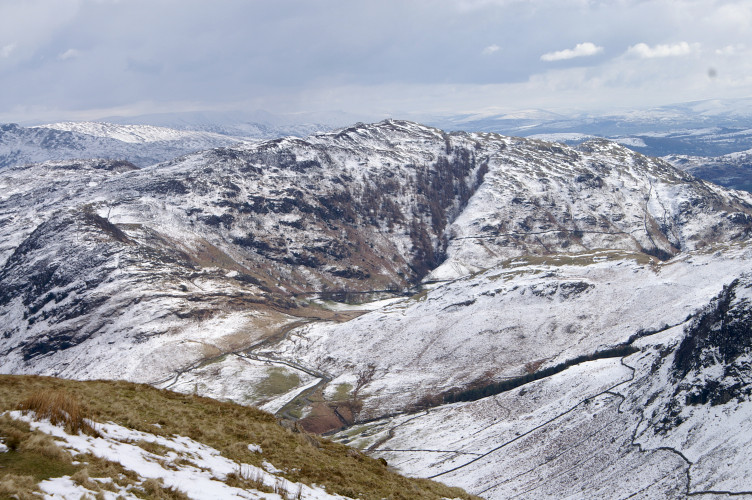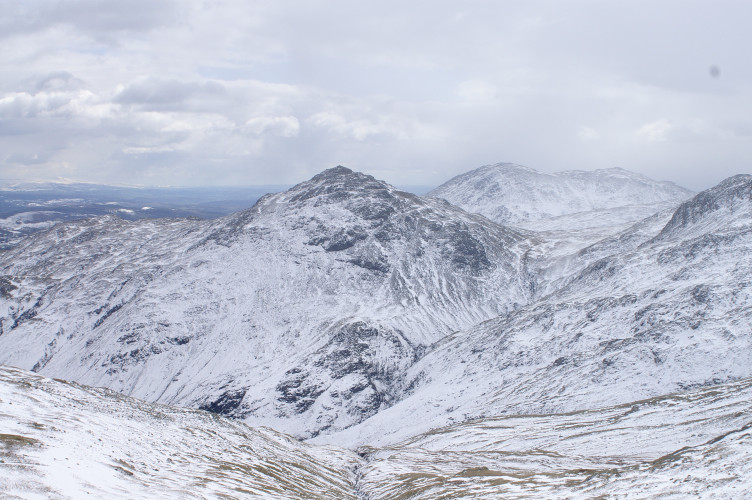 Just before we got to the top of Bow Fell, we turned right, and went along the Climbers' Traverse, which goes along the East cliff face of Bow Fell. Half-way along, Jeremy slipped, and had to be brought back up to the path with a rope. It was very steep, with a good foot thick layer of snow/ice, so it was very slippery.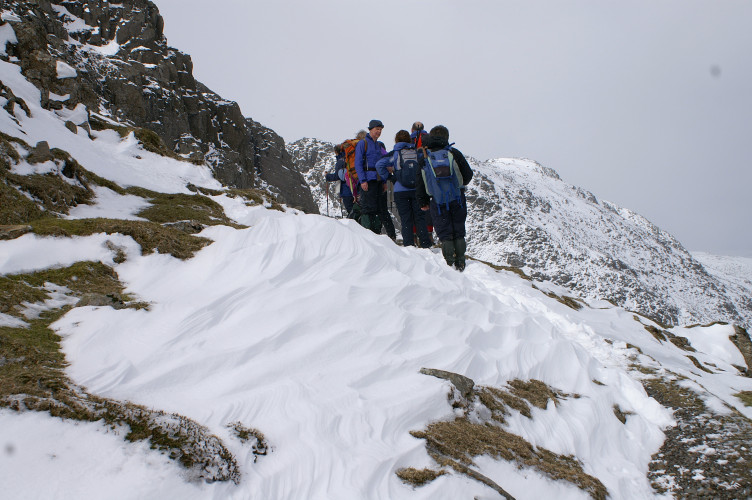 Having traversed the Climbers' Traverse, we turned left and went up the Great Slab, towards the summit. When we reached the top, we walked to Ore Gap, and down to Angle Tarn.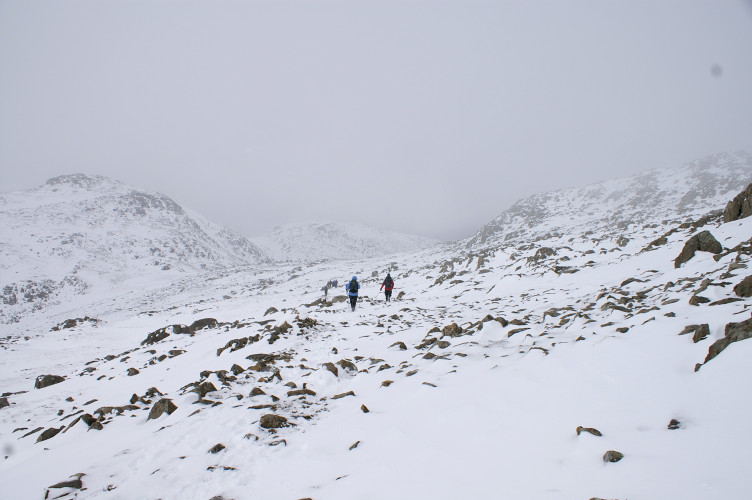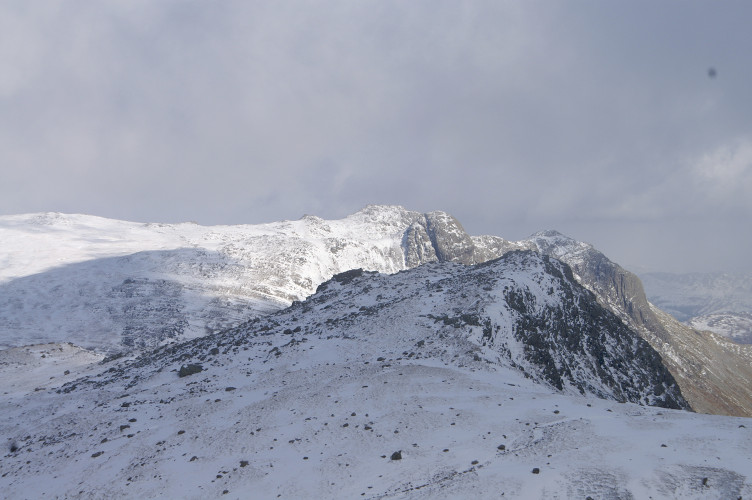 On from Ore Gap, we walked up to the top of Rossett Gill. Half of us went up to the top of Rossett Pike and down again, which took about fifteen minutes. We then went down Rossett Gill, and joined the Cumbria Way along Mickleden back to the cars.