Two weeks hiking in the Dolomites, Italy
On the 1st of July, I went on a hiking trip to the Dolomites with my two friends Daniel and Ruth for two weeks.
Day one - Tuesday 1st July
Ruth and I flew out of Stanstead on the 1st, and landed at Verona (Brescia) airport, then took the bus to Verona. The heat was like an oven when we stepped out of the plane, but we got used to it slowly. We met up with Daniel at Verona, and got on a train for Bolzano, up a very pretty valley. We arrived at Bolzano in the late afternoon, and went straight to the youth hostel.

When we unpacked in the youth hostel, I discovered that one of my camera lenses had been broken during the flight. It still worked, but had turned from a 100-300 mm zoom into a 100-150 mm zoom. The zoom ring jammed if you tried to turn it further than 150mm.

This photo was the view from the room in Bolzano, of the sunset against the rocks further up the valley.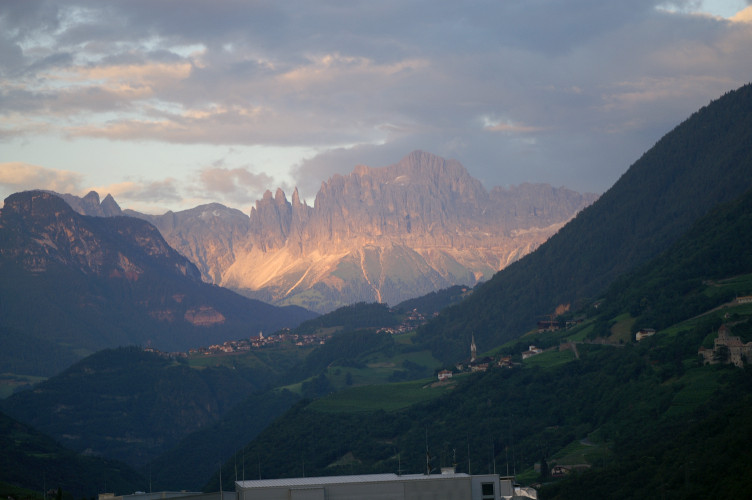 That night, we went around Bolzano and found a restaurant for supper, and had pizza, which was our first bit of practising speaking Italian.