Two weeks hiking in the Dolomites, Italy
On the 1st of July, I went on a hiking trip to the Dolomites with my two friends Daniel and Ruth for two weeks.
Day two - Wednesday 2nd July
On day two, we had a good explore around Bolzano. We found a camera repair shop on the Northern edge of the city, but they were unable to do anything with my camera lens. When I got home after the holiday, I took the lens apart, and found that a flat cable for the electronics had been bent to jam into the workings, and I could not fix it.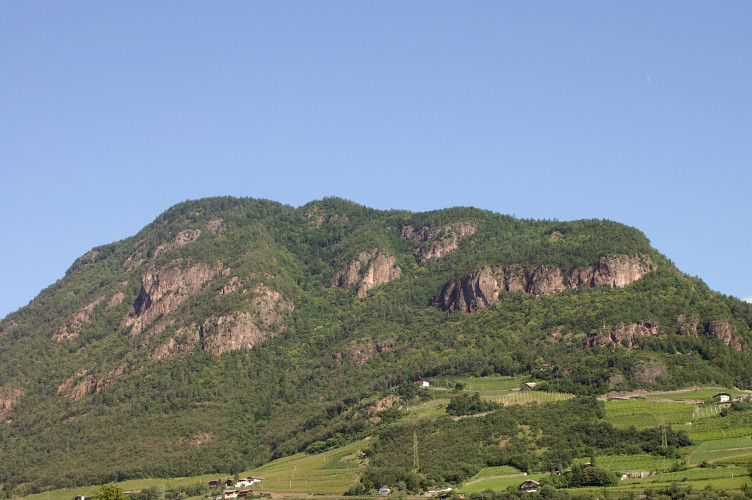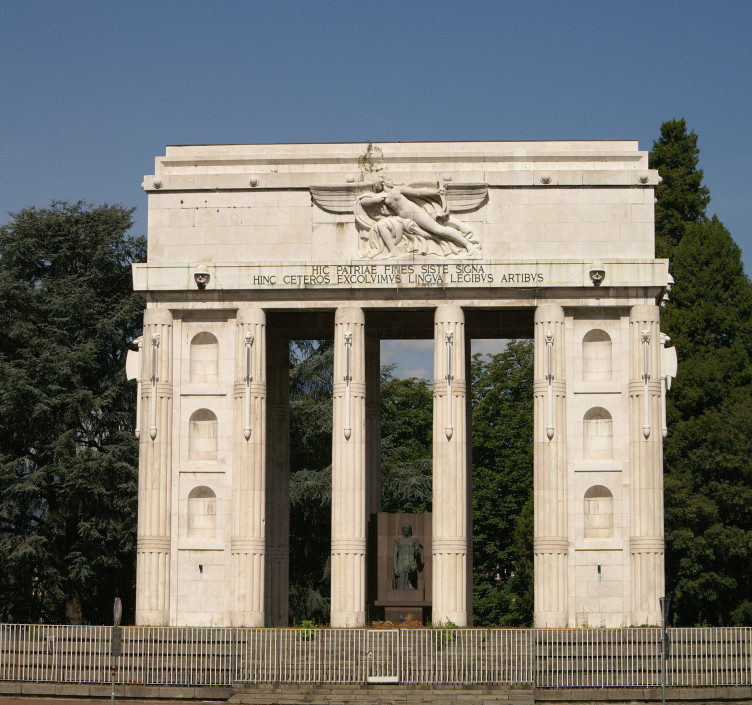 We found a nice shelter/chapel in the grounds of a church, a little way up the side of the valley, where we had a brief rest. We then walked back to the old part of Bolzano over the river and past an old castle among vineyards. We bought some lunch at the open market, and had a siesta in a nice garden.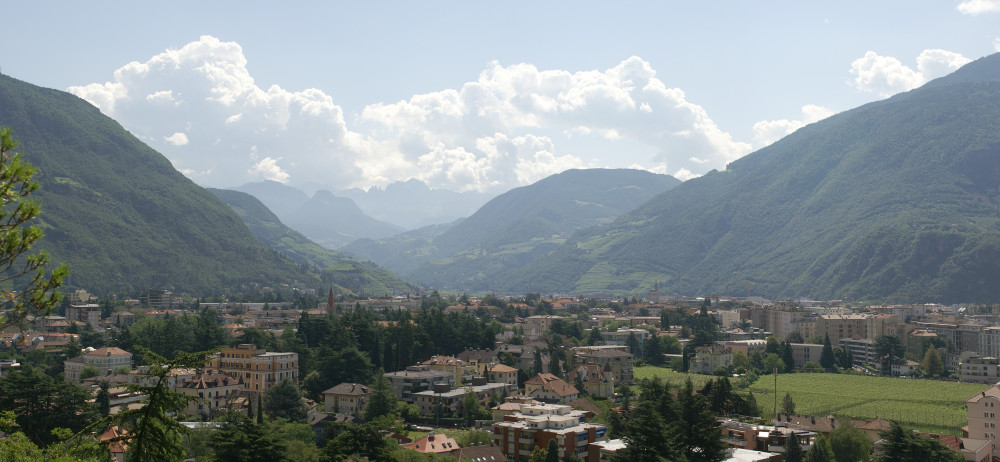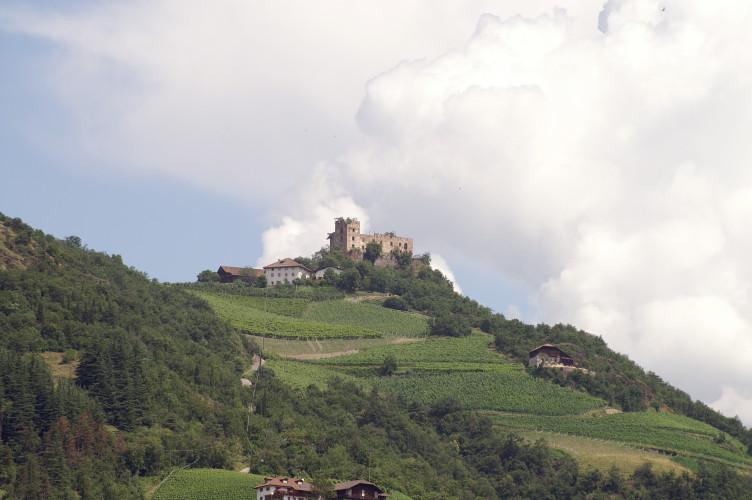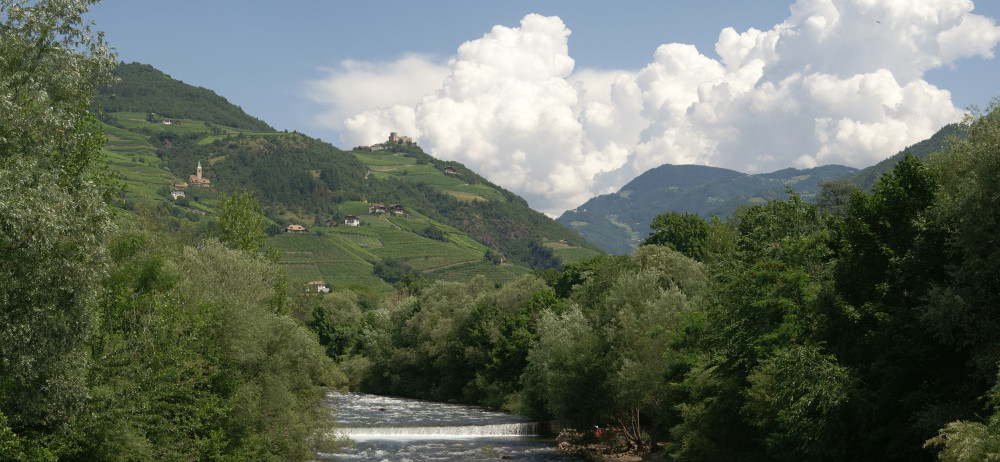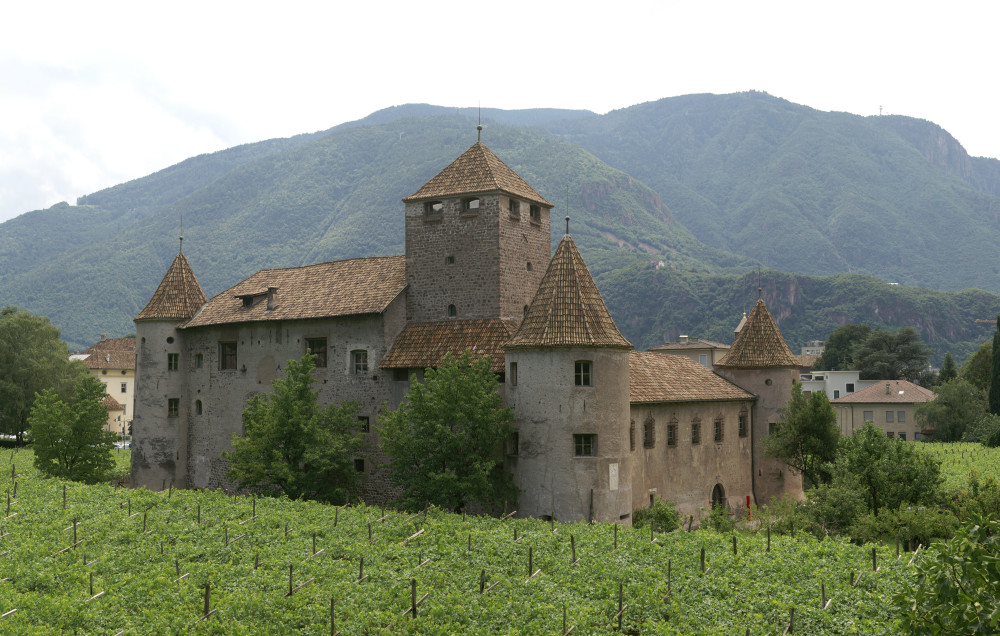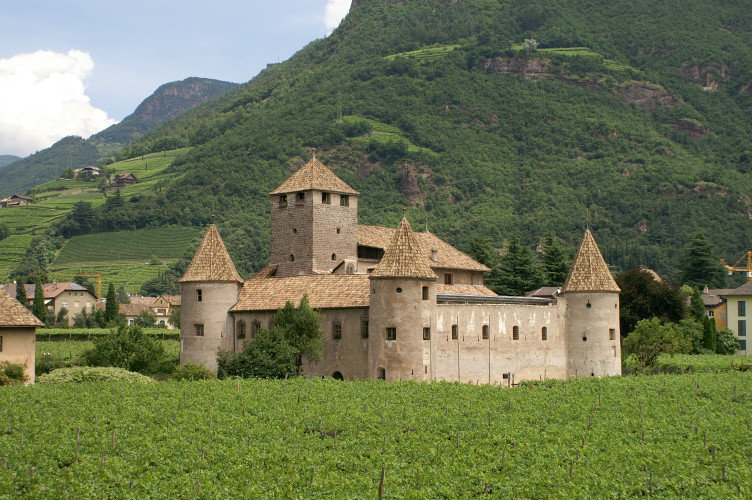 We then found the local supermarket and bought a load of food for our hiking. We needed to carry all our lunch supplies, as we would be getting breakfast and supper at the huts on the way. We bought about five kilos of food, including flat bread, parmesan, and german hard sausage. Ruth already had a load of pitta bread and tuna in sealed packages.

We then took the train to Bressanone and had the rest of our lunch for supper. At Bressanone, it was raining lightly, so we didn't stop for too long. We took some photos of the cathedral, then found the youth hostel, which was an interesting old building.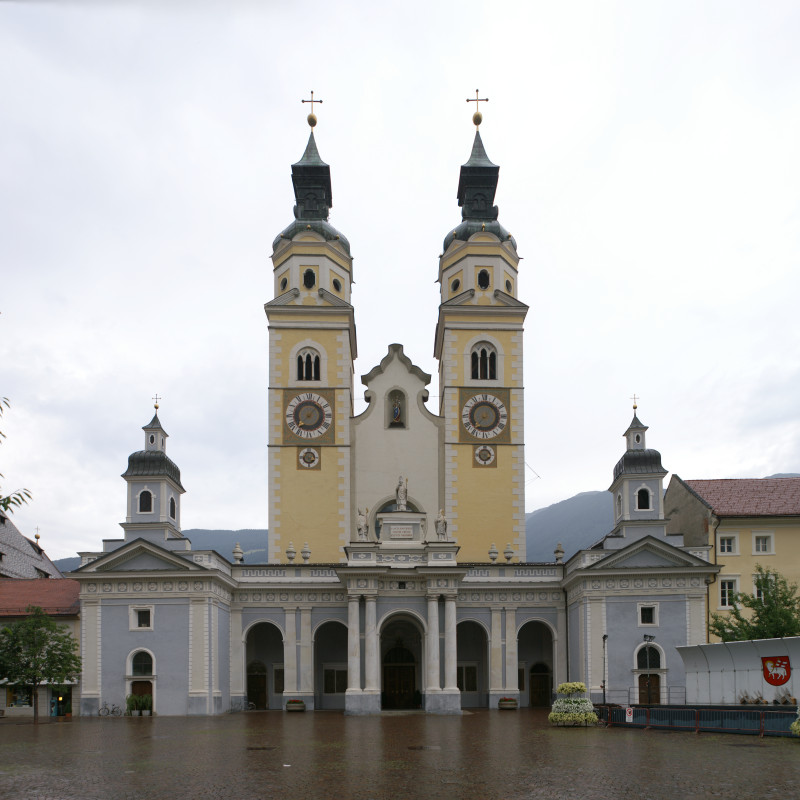 This part of Italy looked very different - much more like Austria, which of course it used to be. The main language was German rather than Italian. We slept fairly well after Daniel climbed on top of a cupboard to open a window in the ceiling.