Two weeks hiking in the Dolomites, Italy
On the 1st of July, I went on a hiking trip to the Dolomites with my two friends Daniel and Ruth for two weeks.
Day four - Friday 4th July
On the morning of day four, we woke to a wonderful view all round, Bressanone to the North, and Tullen to the South.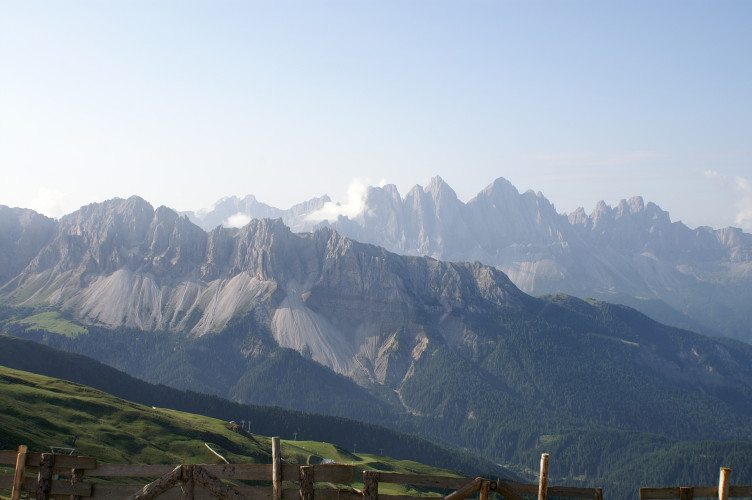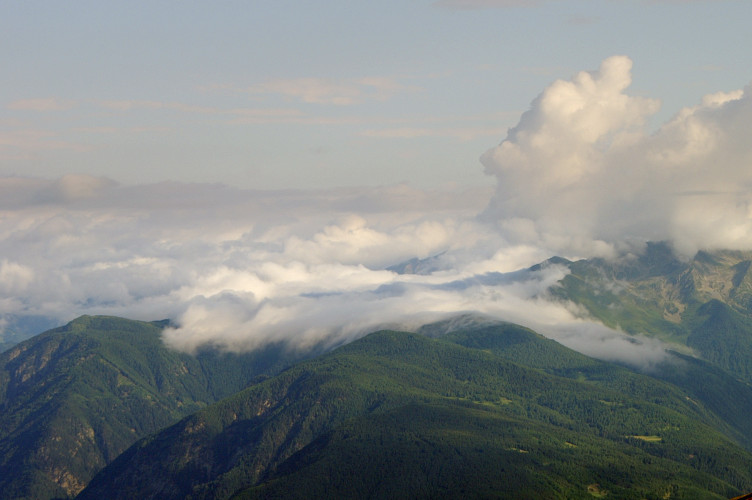 We headed South down through a small forest into the valley (1825m) towards Tullen.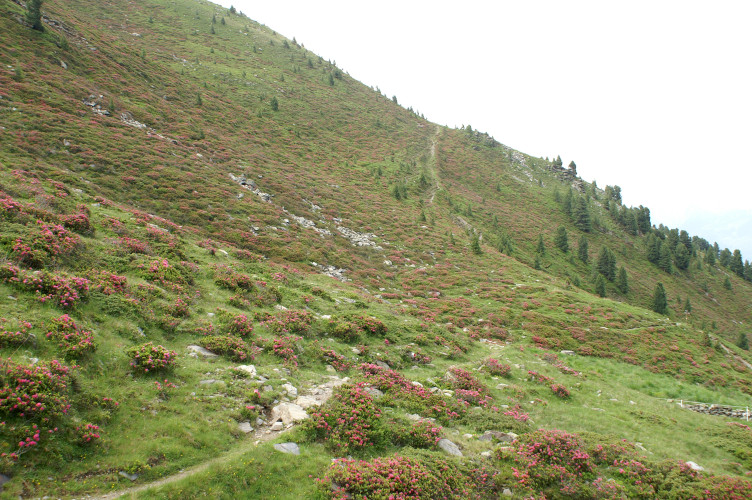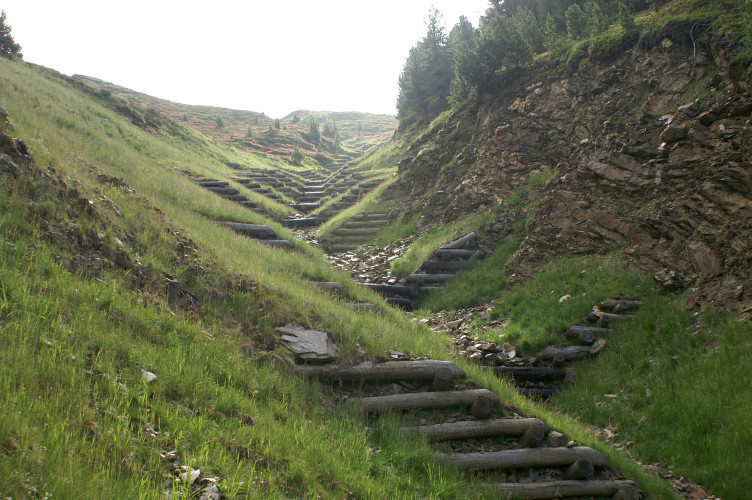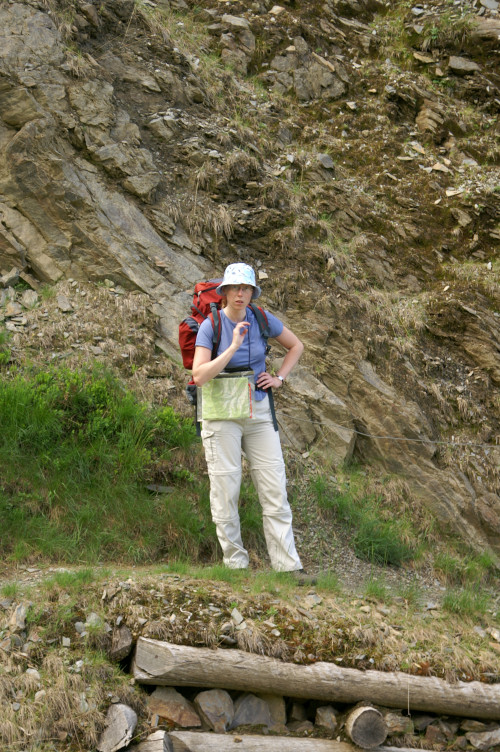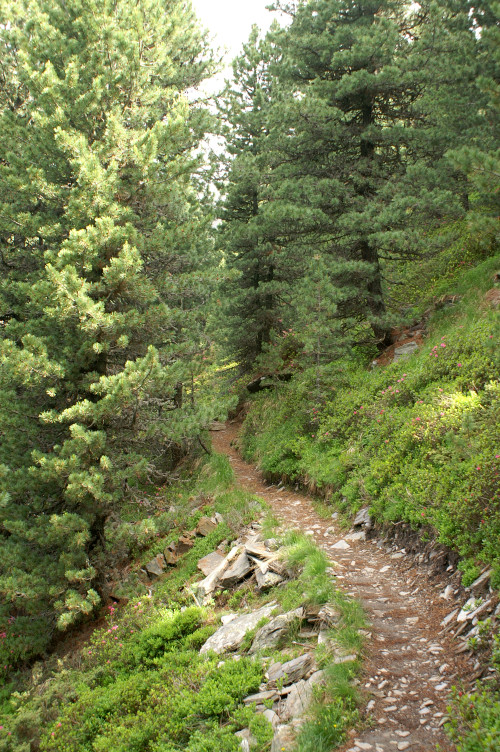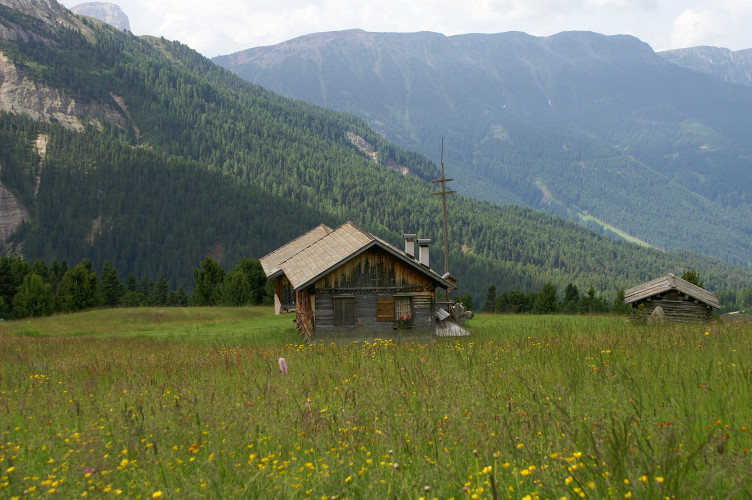 Then up and over a steep pass (Forcela de Putia, 2357m) and down to Schlüterhütte/Rifugio Genova (2297m).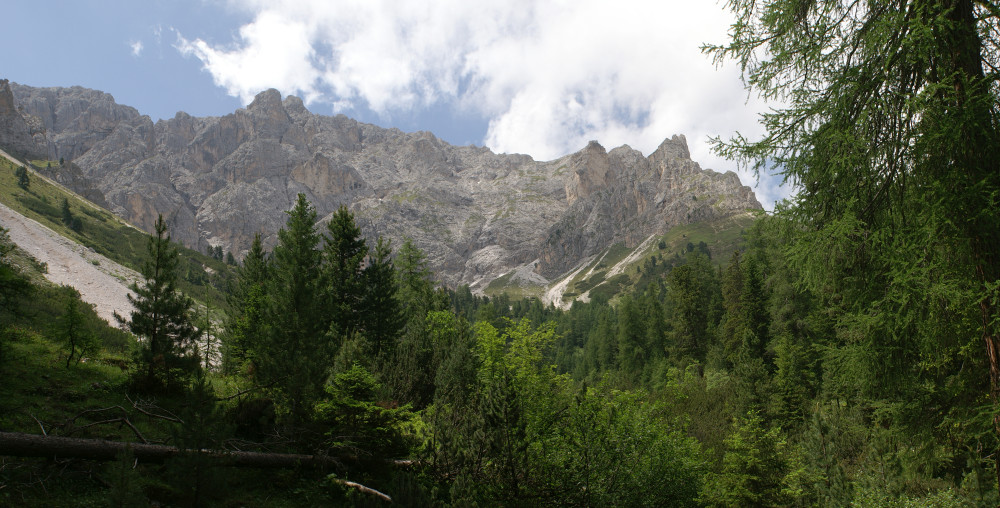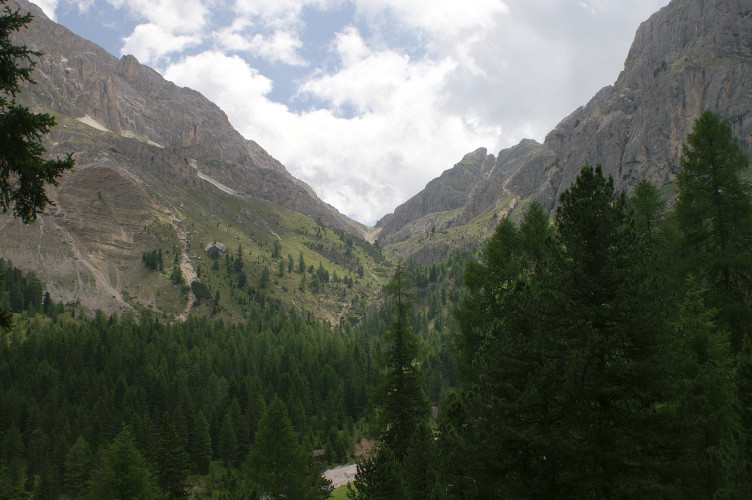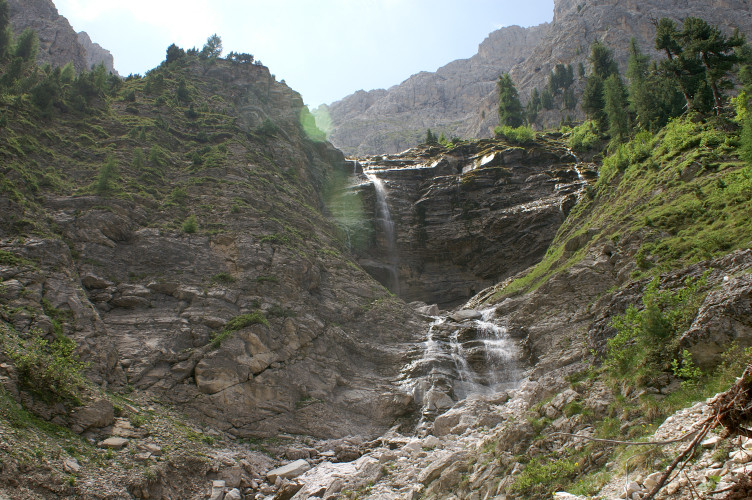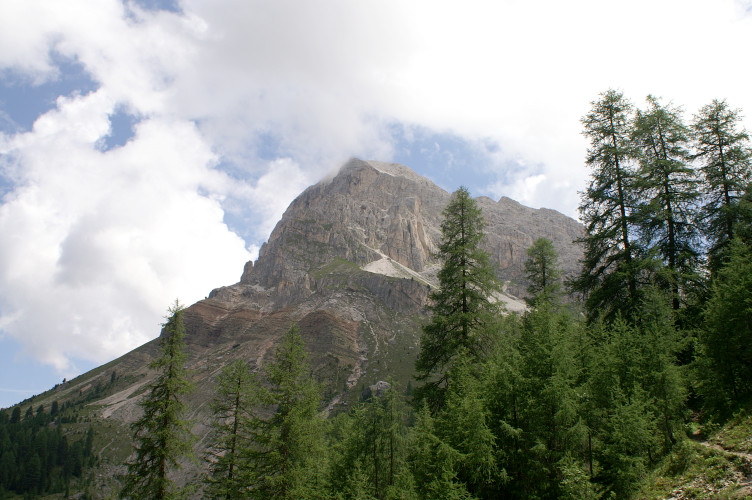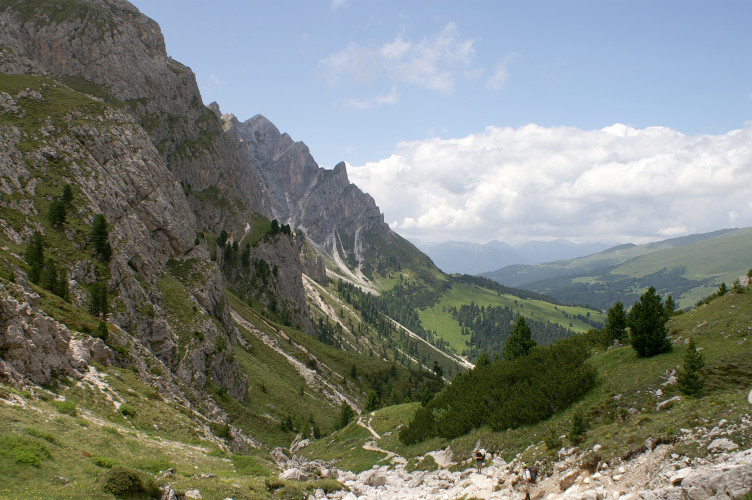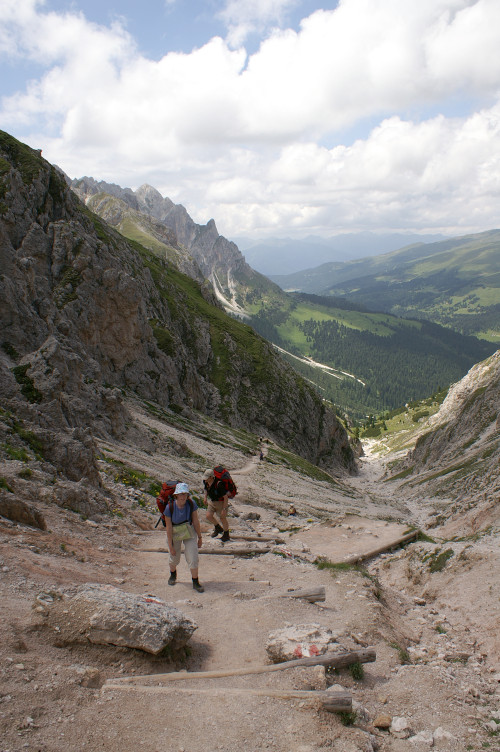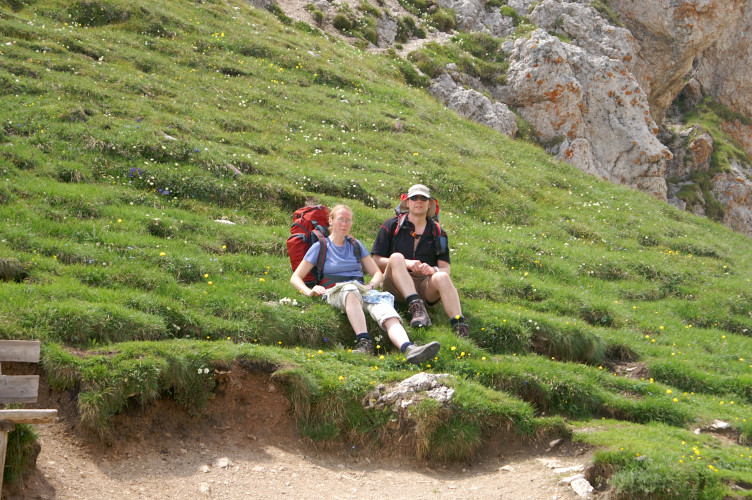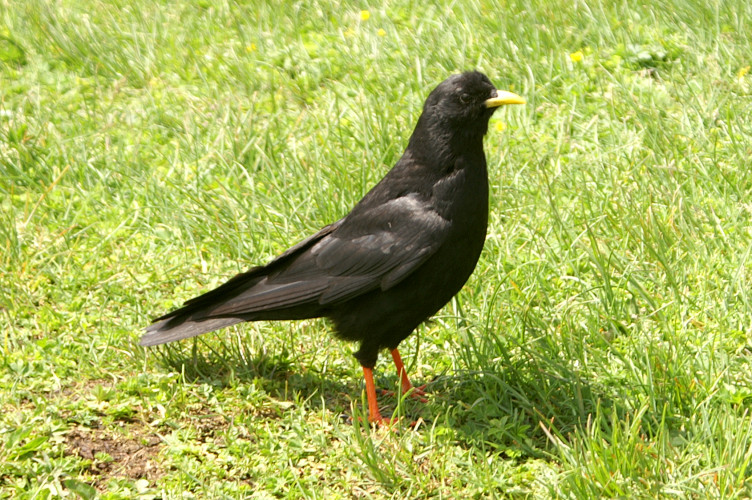 Schlüterhütte/Rifugio Genova has a great view along the Odles, and there are a few little raises around it with even better views. Ruth and I did a quick trip up and down Zendleser Kofel (2422m) while Daniel rested his feet.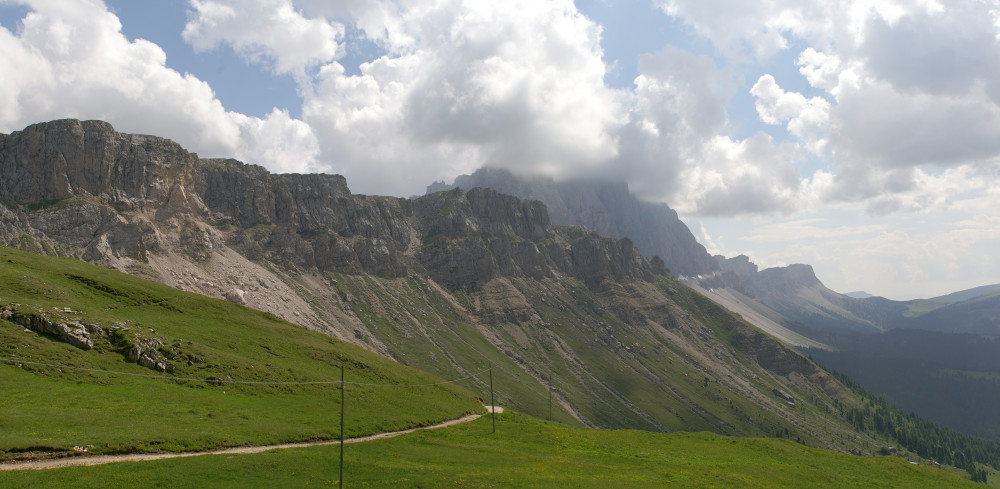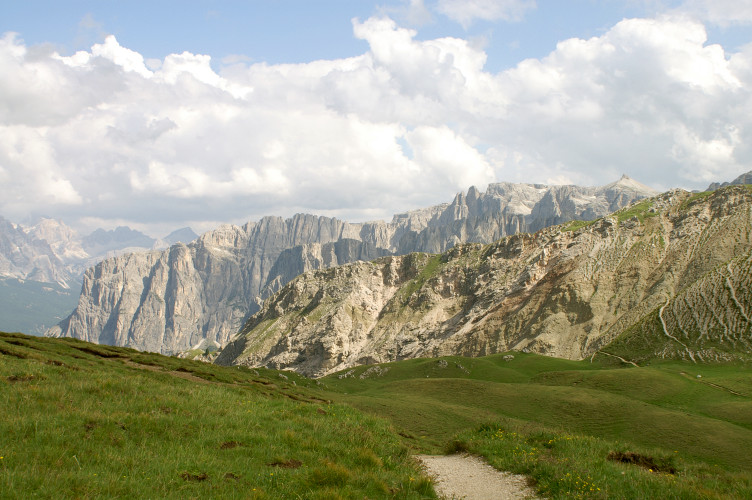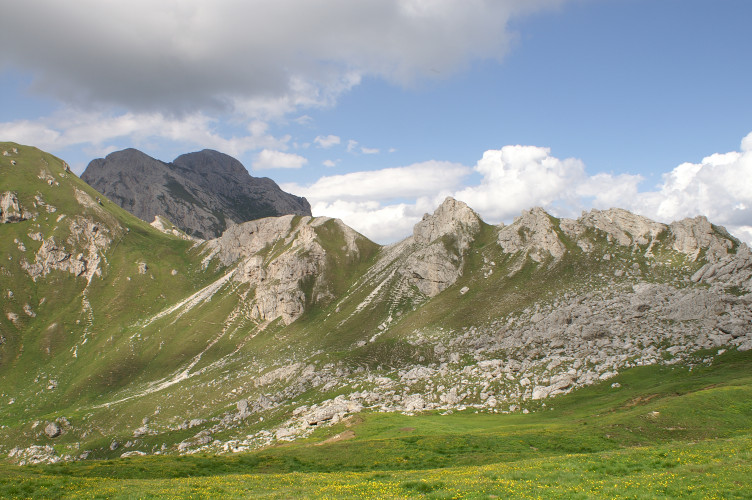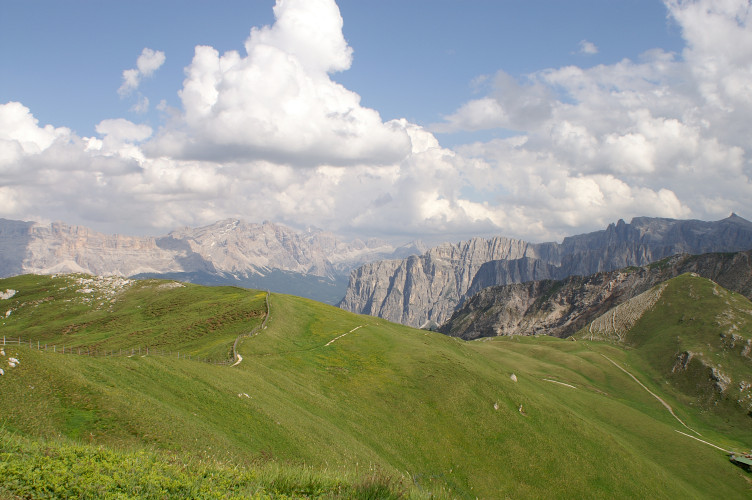 In the evening, we got a spectacular sunset across the valley, which reflected off the rocks of the Odles.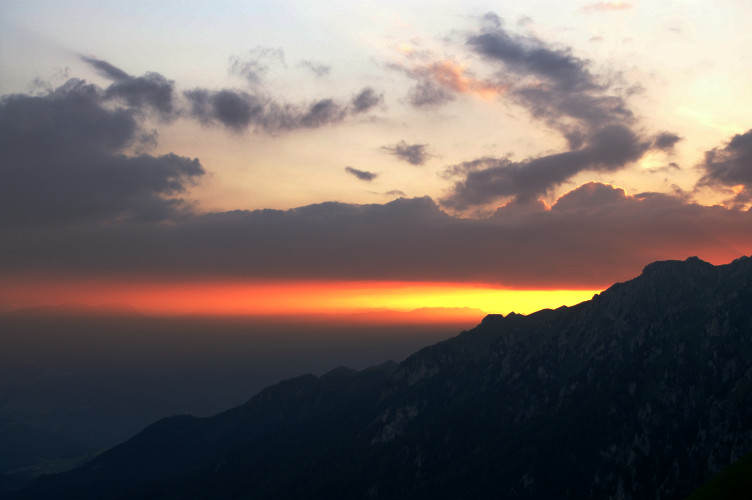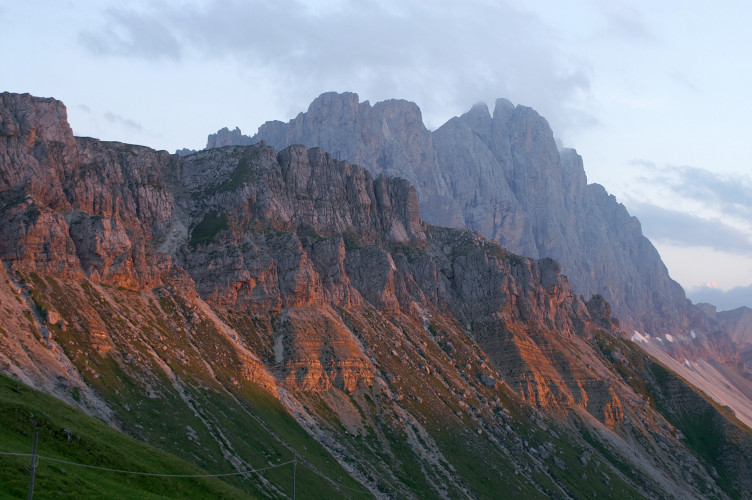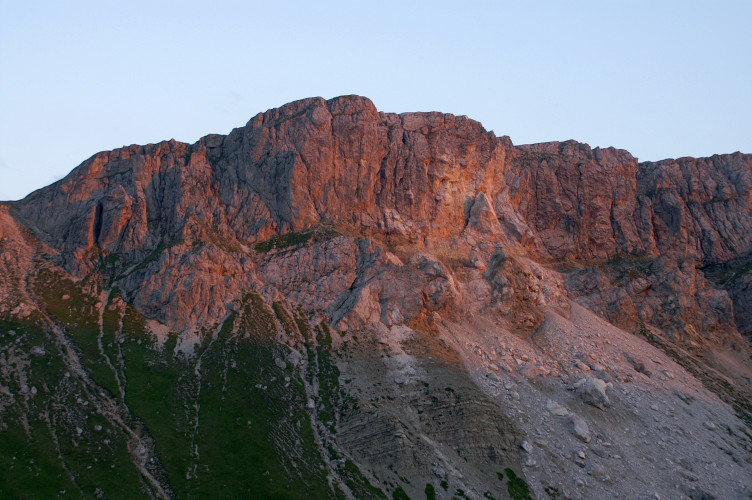 532m ascent, 681m descent, 12km distance, plus 125m up and down Zendleser Kofel.