Two weeks hiking in the Dolomites, Italy
On the 1st of July, I went on a hiking trip to the Dolomites with my two friends Daniel and Ruth for two weeks.
Day six - Sunday 6th July
Day six was our token wet day, but it made up for all the rest. The day started good, with some wonderful views from the hostel. We walked South around the end of the gorge, then across a large plateau to a pass (Forcela de Crespeina, 2528m).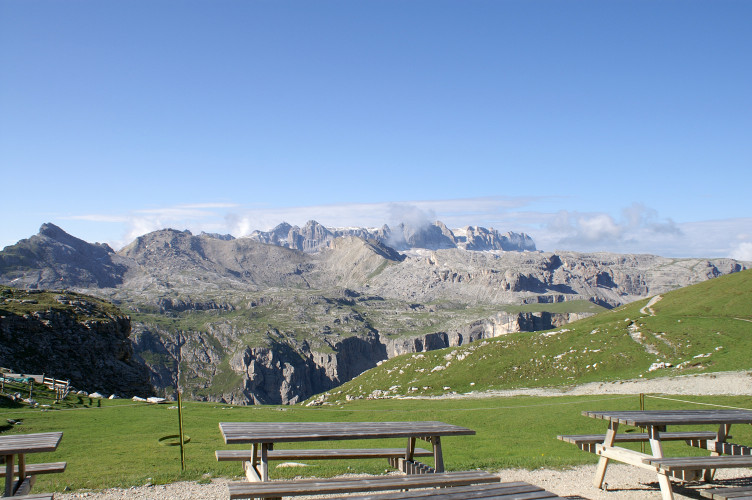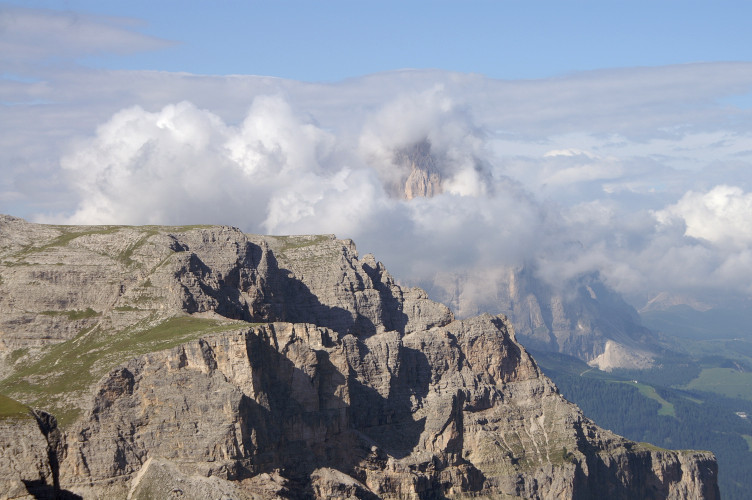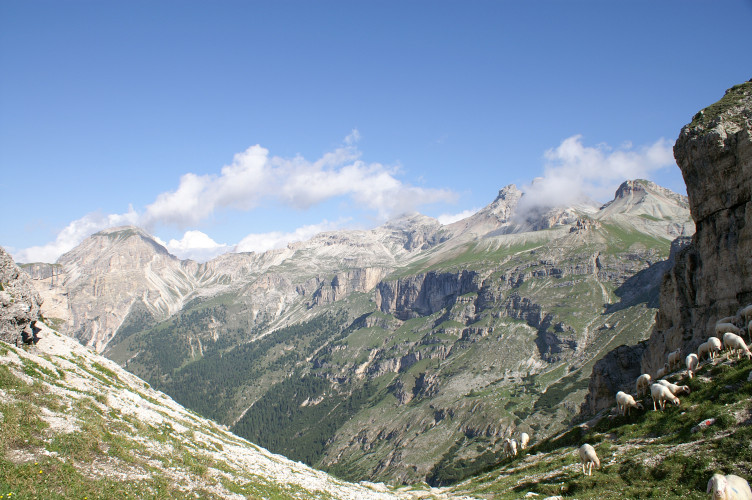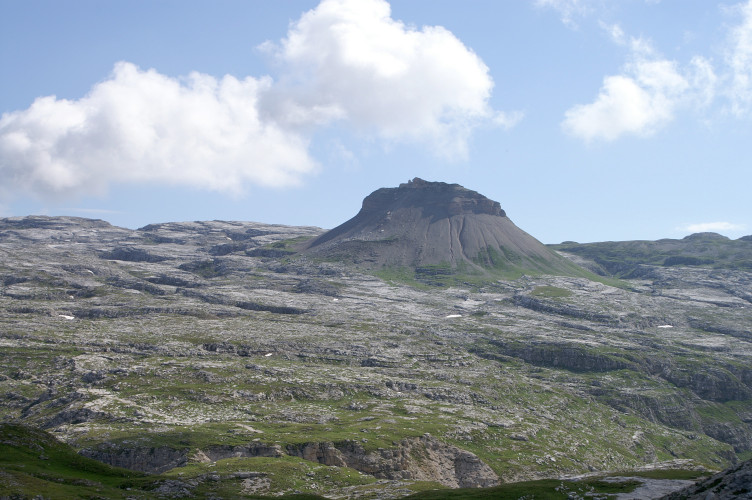 We then went down across Pizes da Cier and down to Passo Gardena (2121m), where there was a bicycle race taking place.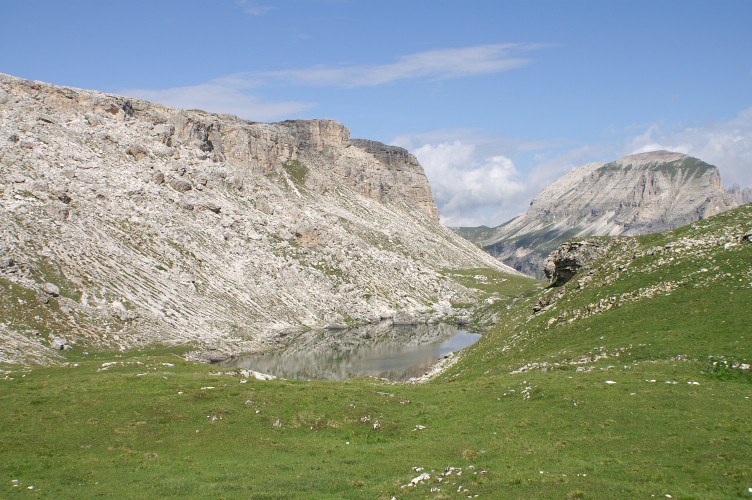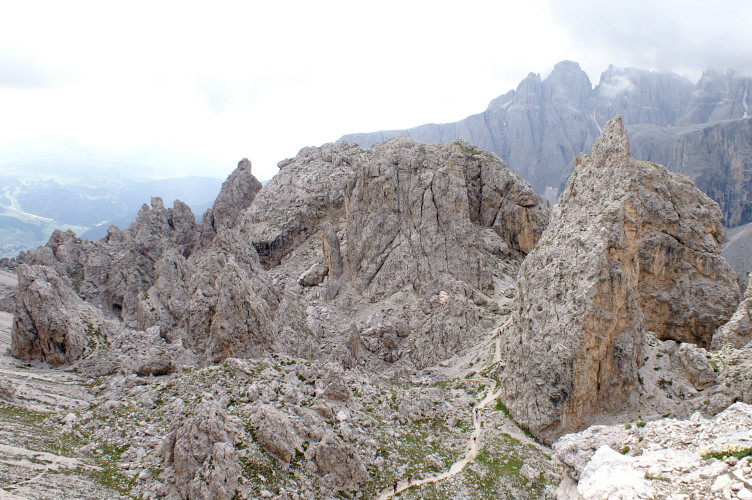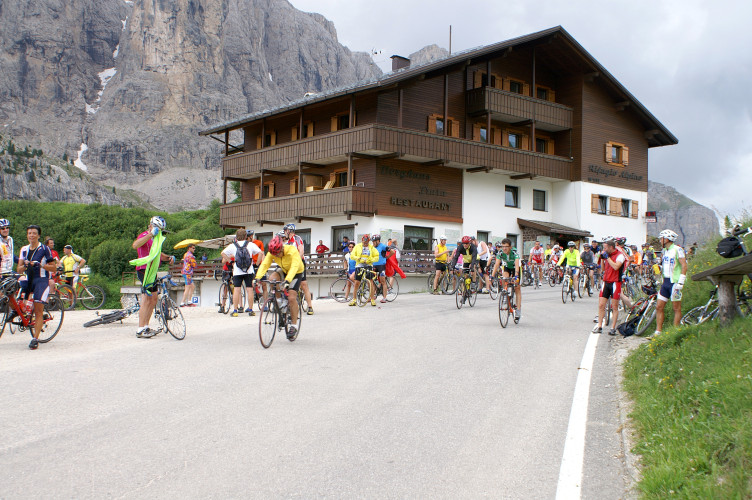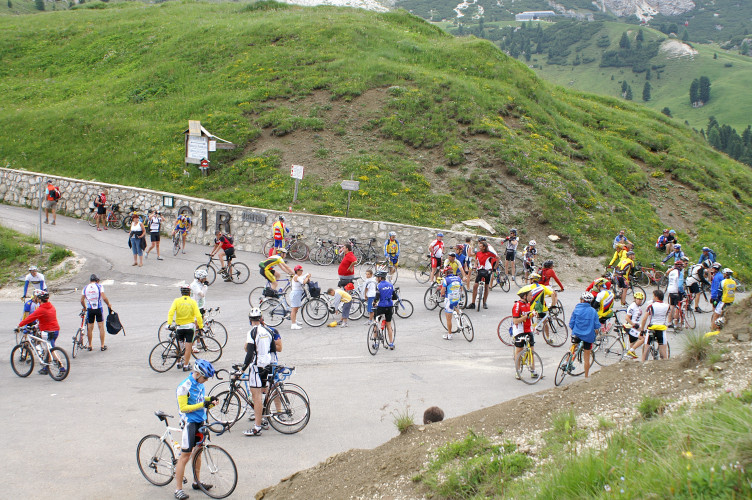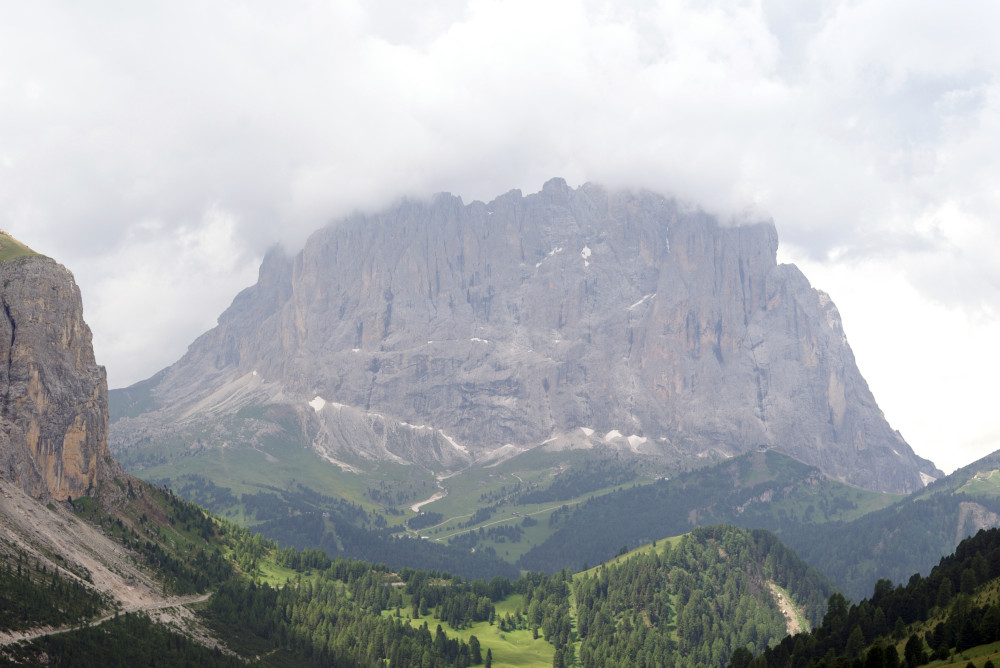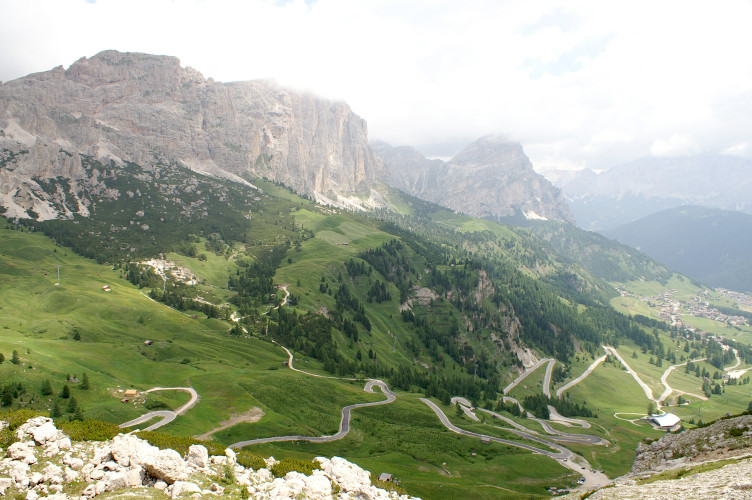 Then we went up a very steep scree slope and via ferrata to Rifugio F. Cavazza (2585m), where we stopped for lunch, because it started raining quite heavily. Daniel really struggled up the via ferrata with his very heavy bag. He was carrying several kilos extra of "energy drink", which he finally decided to start drinking when we got to the top.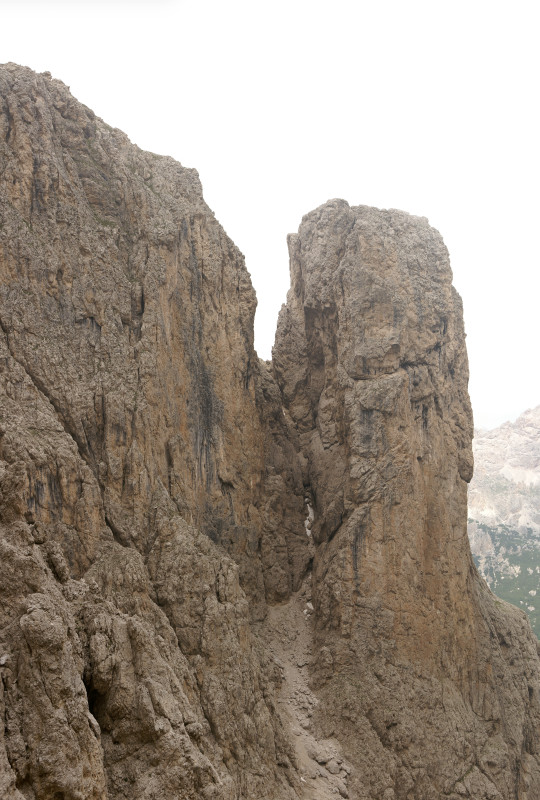 After the rain stopped, we climbed up to Rifugio Boè (2871m), but got caught in a great thunder/hailstorm, and arrived absolutely soaked.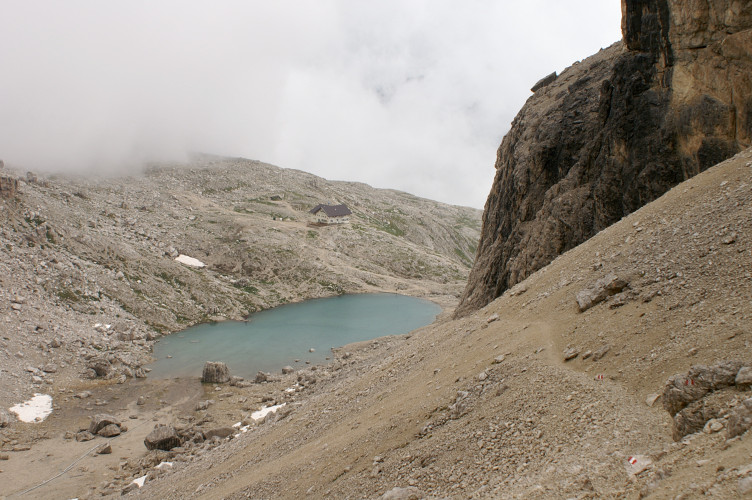 We had about an hour marching through the hailstorm, with lightning flashing around us. We just went as quickly as was necessary to stay warm. Luckily the path was pretty easy to make out, with little symbols painted onto the rocks along the way. When we got to the hostel we just dripped in the doorway while everyone already there looked round at us like we were pond life!

There was just one wood-burning stove to heat the place, but we managed to get into dry clothes and set our wet stuff around the stove to dry out. This was mostly successful, except for our boots, which we were trying to dry out for a few days.

1167m ascent, 771m descent, 11.5km distance