Two weeks hiking in the Dolomites, Italy
On the 1st of July, I went on a hiking trip to the Dolomites with my two friends Daniel and Ruth for two weeks.
Day eight - Tuesday 8th July
Day eight started quite dull, with quite low clouds. This was our scheduled "easy day". We walked along the south edge of Lago di Fedaia, watching a group of cyclists making laps of the lake.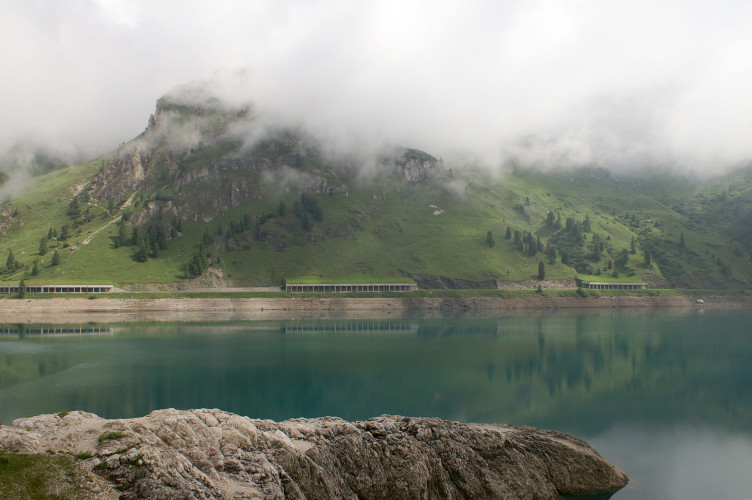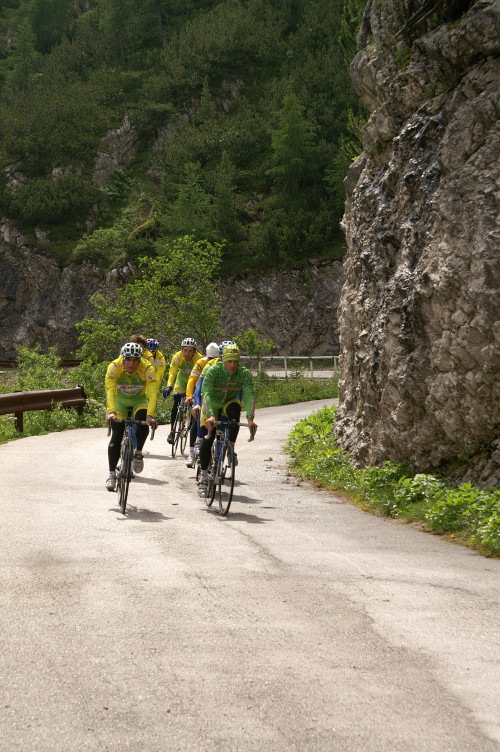 We then headed down the valley on the East side of the pass, with a very windy road with loads of cycling graffiti all over the road.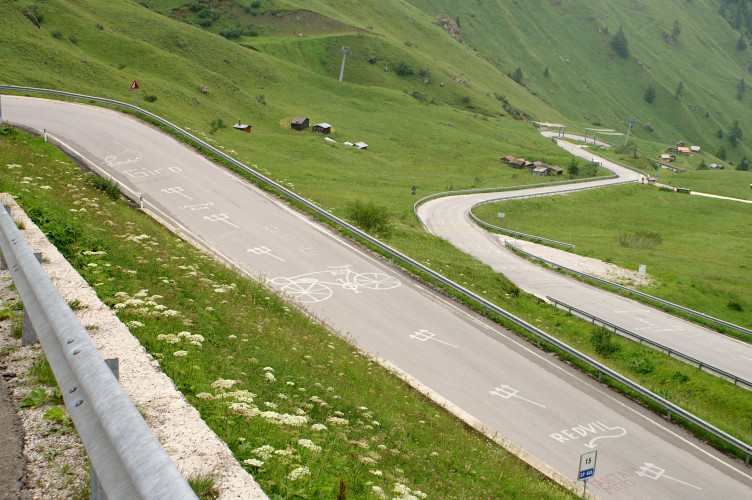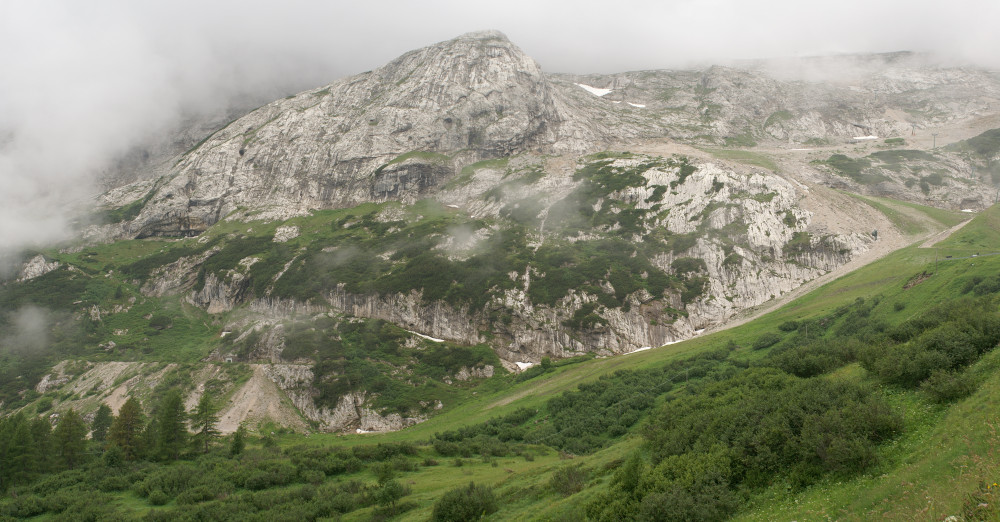 We stopped in at our next hostel (Baita del Gigio, 1610m) very early, dumped our bags and had lunch, and then went a bit further down the road to Malga Ciapéla (1410m). This was the lowest point of our walk (not counting the bits at either end), and a lovely little town. There were road works along the road - they were putting in a remarkably large pipe. We joked about it being a marmalade pipeline from the marmalade quarries up in the Marmolada.

We then jumped on the three-stage cable car up to nearly the top of the Marmolada (3200m - the top is 3343m), which is the highest point of our holiday (not counting the flights). At the top of the second stage was a museum dedicated to the World War 1 efforts of the Austrian and Italian troops, when the front line ran straight over the top of the mountain, and the Austrian troops built a whole garrison in tunnels in the glacier. That stage also had a viewing platform.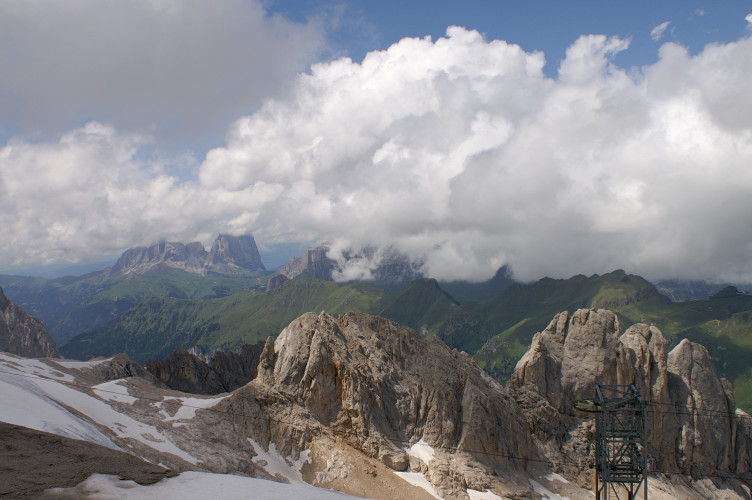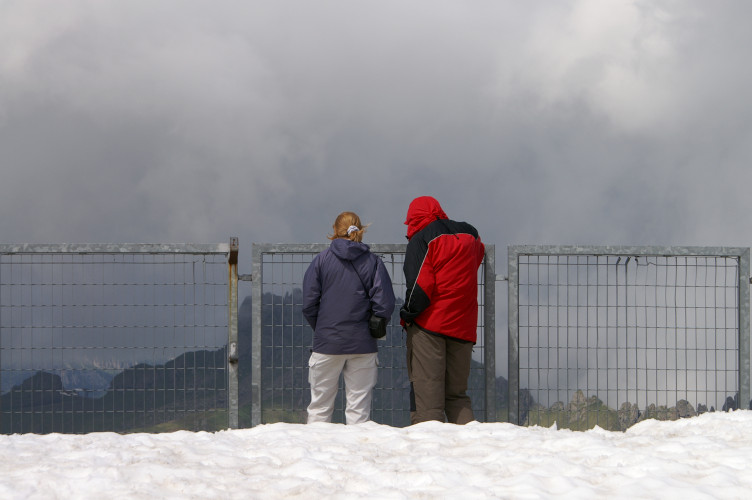 At the top of the third stage, there wasn't much except a large empty (and cold) concrete building, with a passage to a remarkable chapel built out of a cave, and an exit out to the top of the glacier.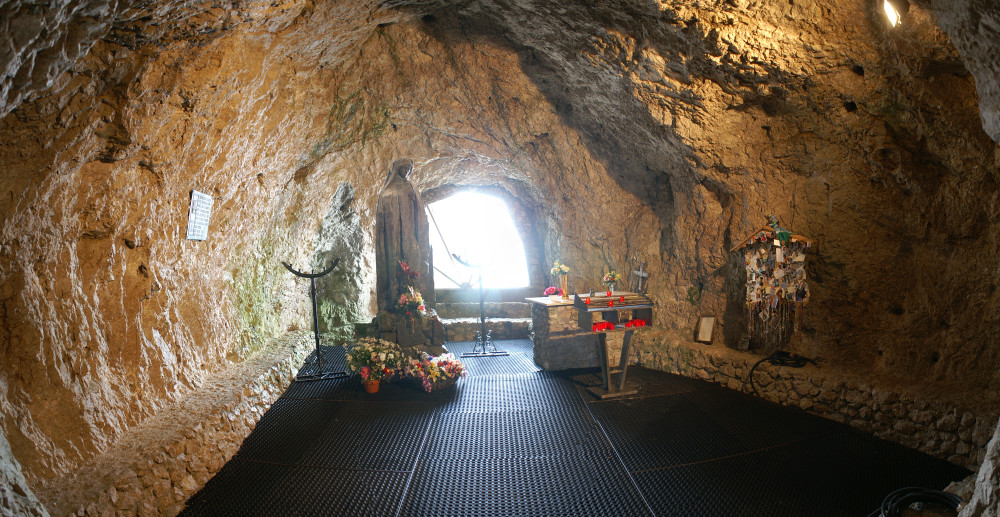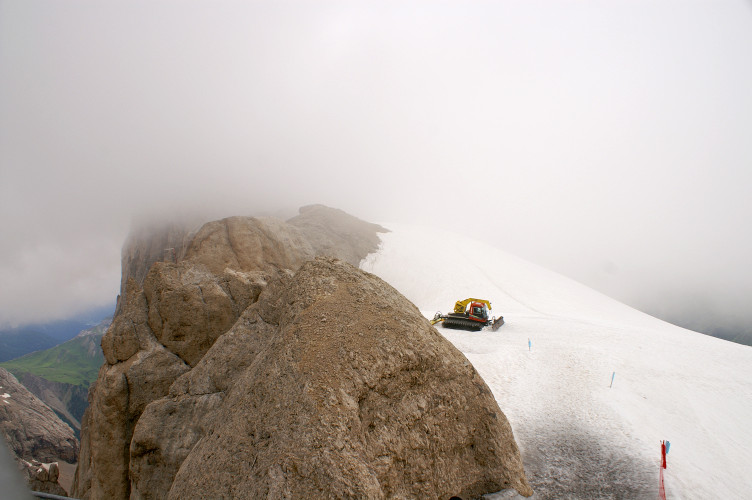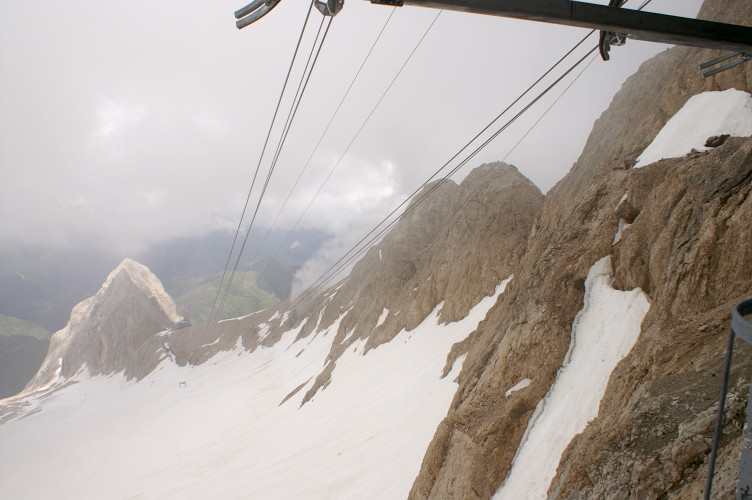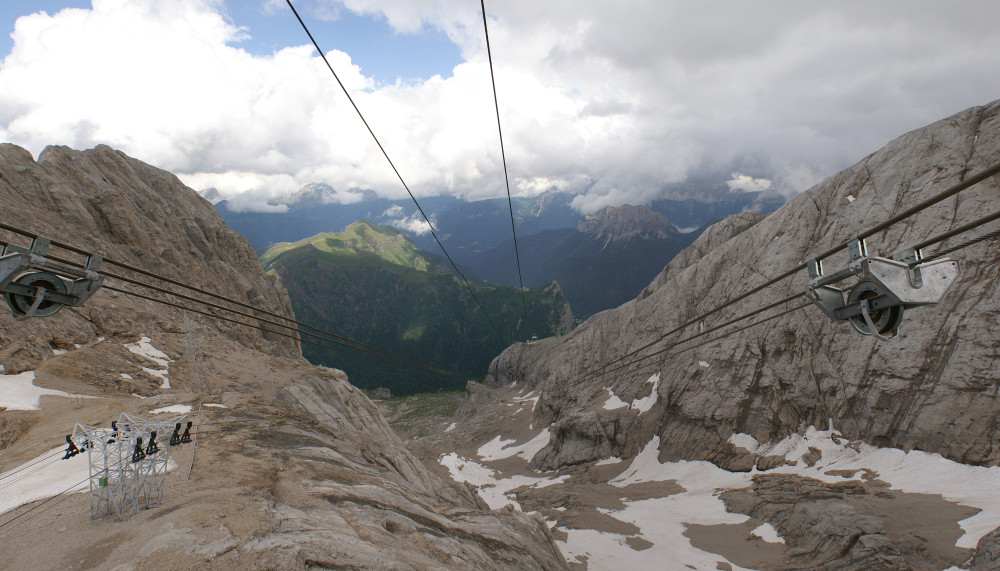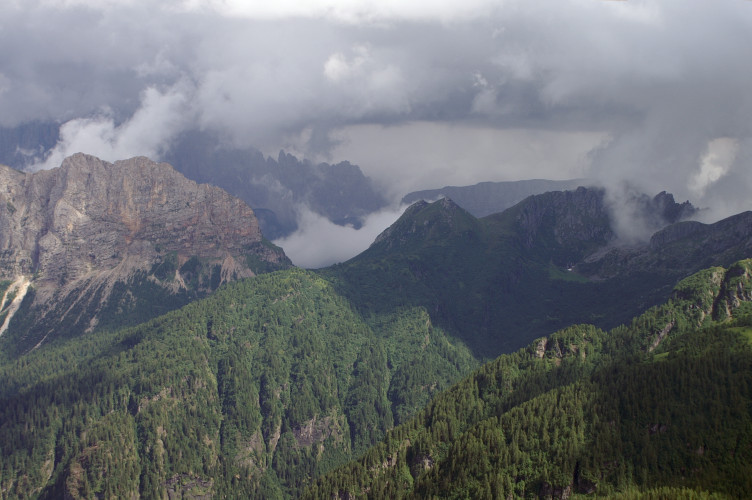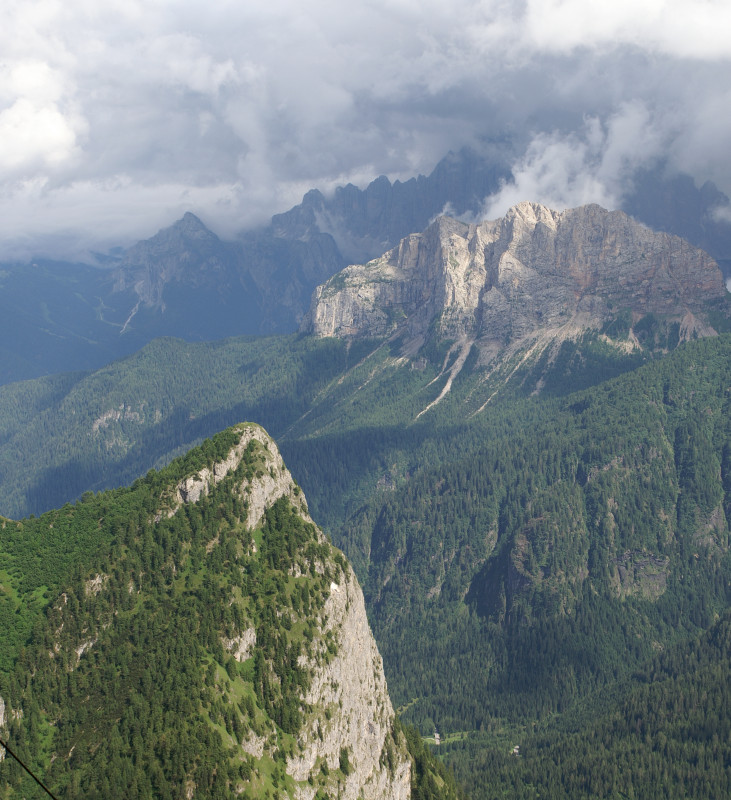 Back in Malga Ciapéla, we totally failed to buy a decent ice-cream, and Daniel totally failed to find an English newspaper (to find out how Andy Murray did in Wimbledon). Then we went back to the hostel and had a lovely supper, and I built my house of cards again.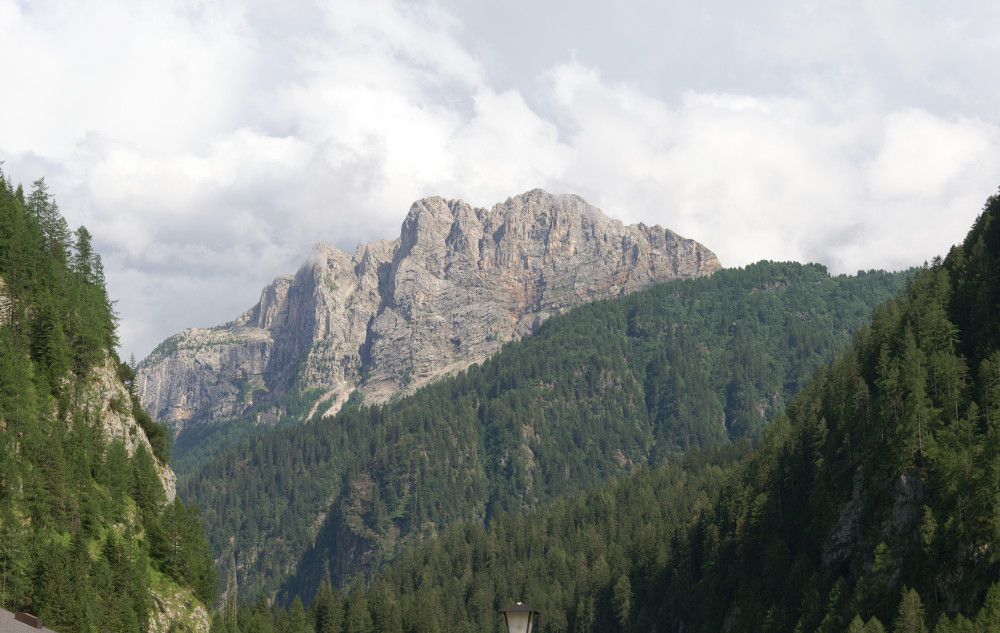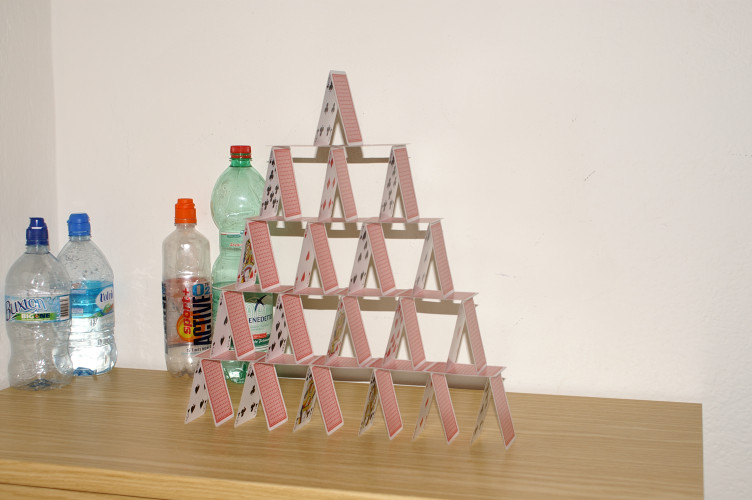 200m ascent, 644m descent, 6km distance