Two weeks hiking in the Dolomites, Italy
On the 1st of July, I went on a hiking trip to the Dolomites with my two friends Daniel and Ruth for two weeks.
Day nine - Wednesday 9th July
The weather had cleared up completely by day nine - by the time we got to the next hostel, it was quite a scorcher. We started off by walking down the road from Baita del Gigio to Malga Ciapéla, where we turned right by a large hotel, through a camping ground, and up a long valley. The camping ground had a rather amusing "duck pond" - yes, those are fake ducks.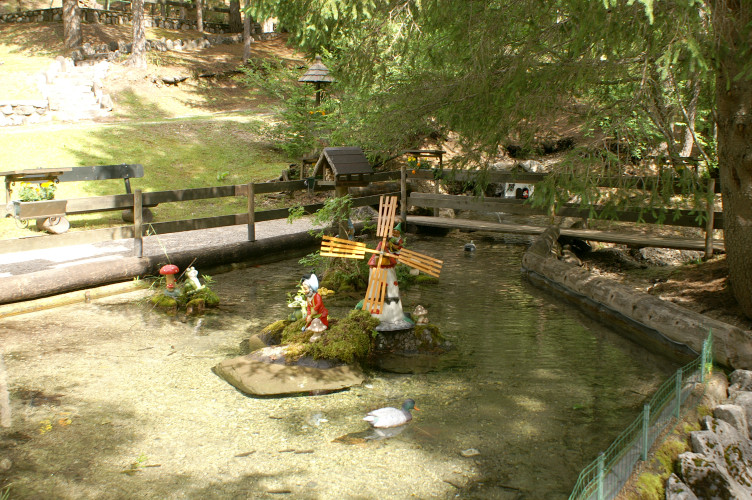 The path up the valley (Val de Franzedaz) was a very long ascent, up to Forca Rosa (2490m), but the views were quite wonderful, once we were out of the forest.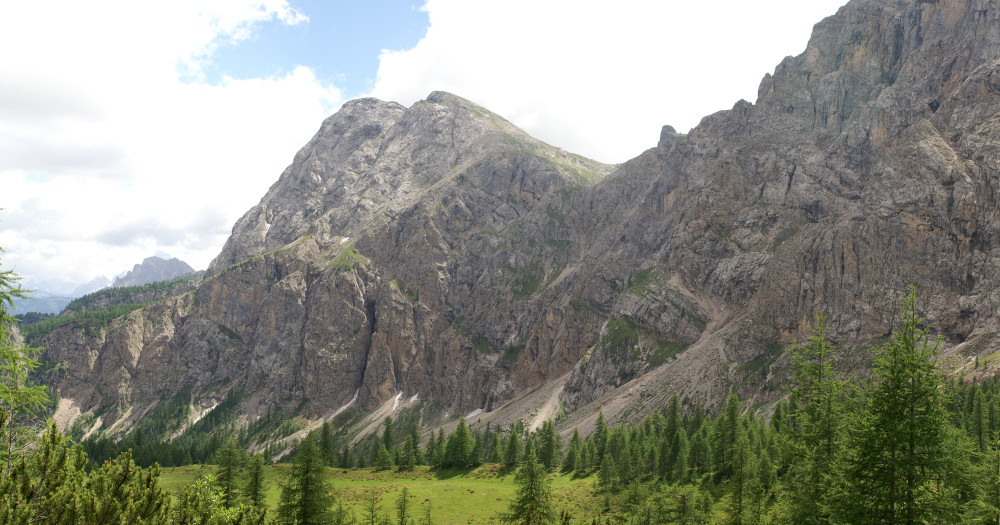 We stopped at the top of the pass (Forca Rosa) for lunch. Ruth decided it was time to eat her pitta bread, but of course we had to photograph it in its over-inflated packaging. We dubbed it the pitta-bread altimeter. We had meant to take a photo of it at the top of the Marmolada, but we forgot - must have been oxygen deprivation.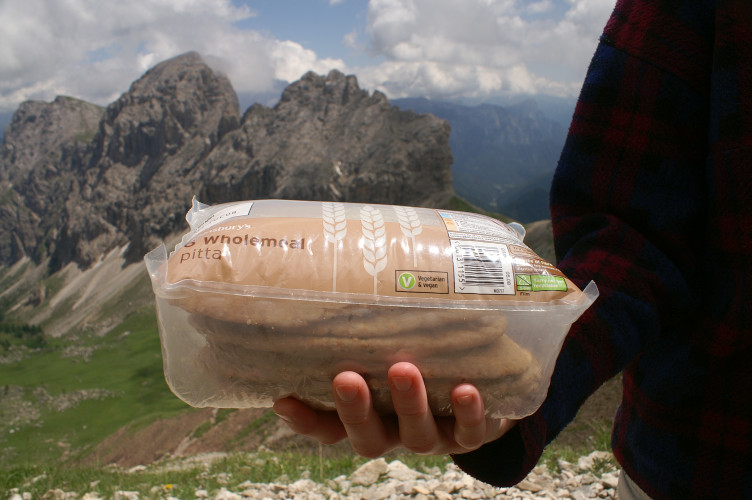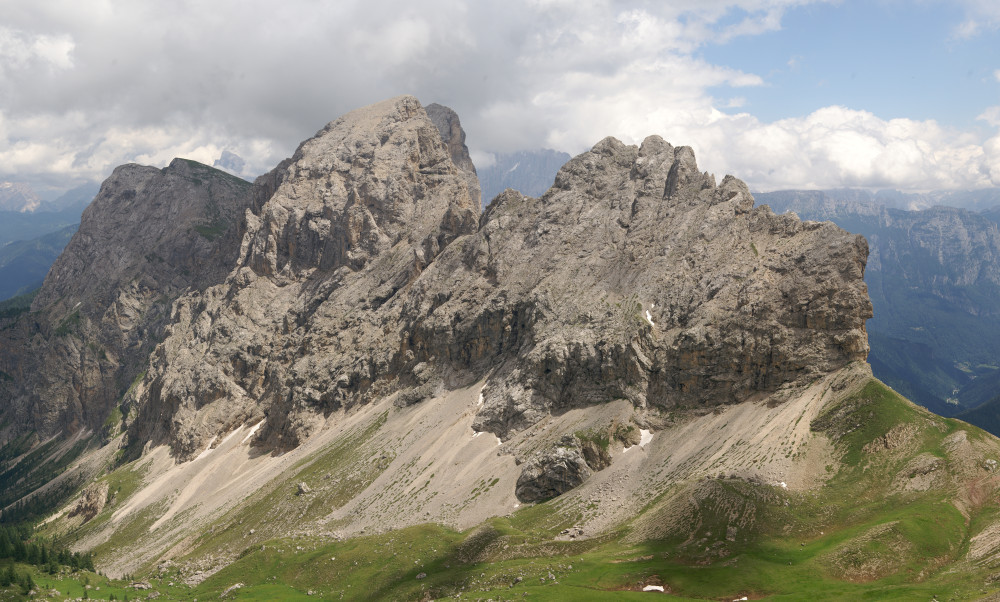 Over the pass, we followed a fairly gentle (and muddy) downwards slope towards our next hostel - Rifugio Flora Alpina (1818m).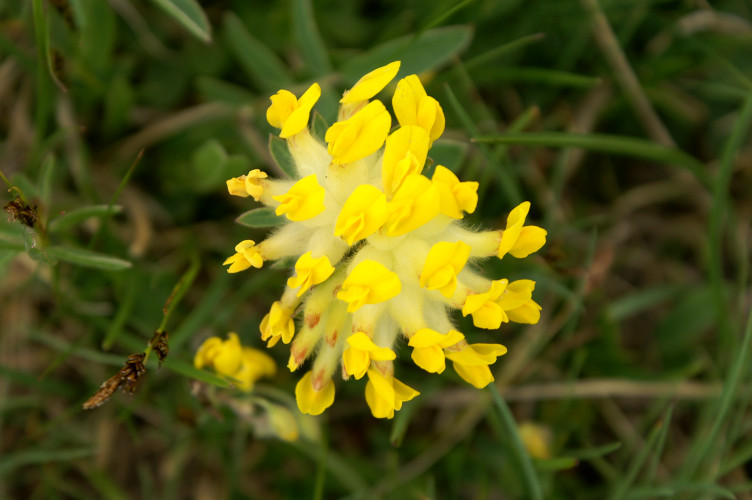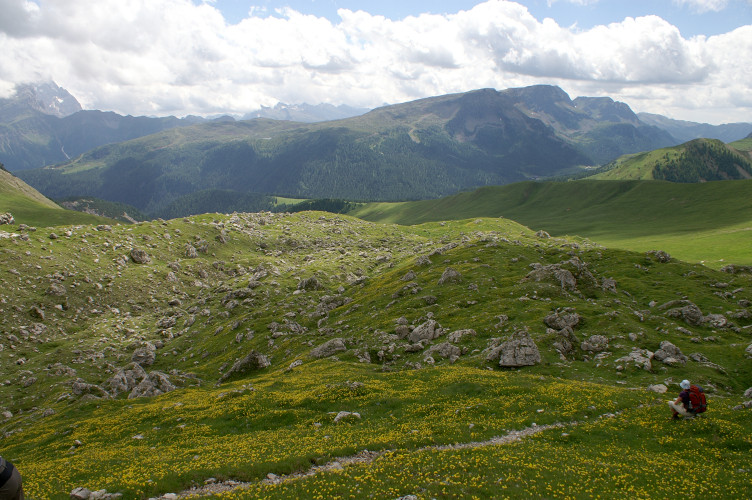 When we were quite near the hostel, we walked through a whole load of little blue butterflies.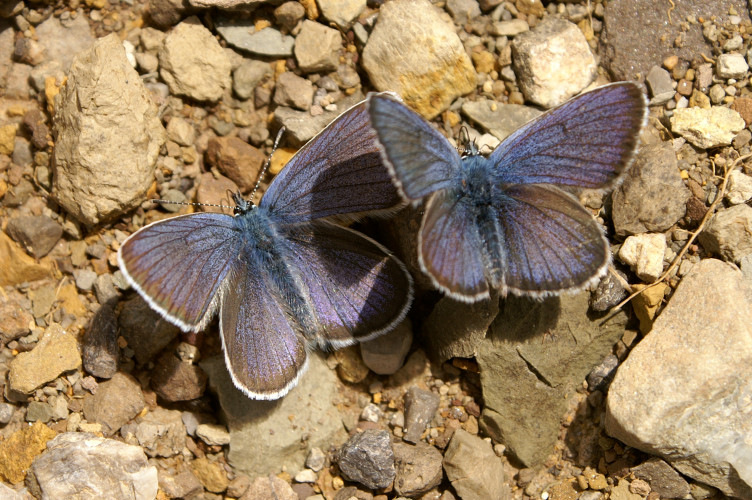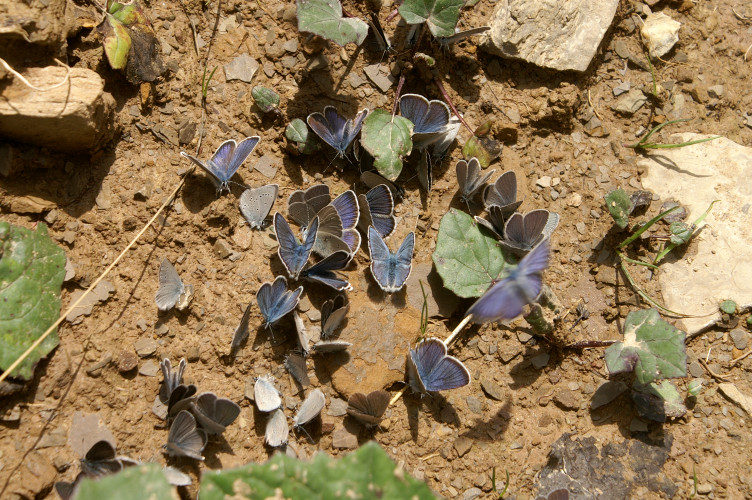 When we reached the hostel, it was really hot. The hostel itself was absolutely lovely - the sort of place you would go for a honeymoon. It had a wonderful view across to the Focobon range of mountains, which we would be climbing later on.