Two weeks hiking in the Dolomites, Italy
On the 1st of July, I went on a hiking trip to the Dolomites with my two friends Daniel and Ruth for two weeks.
Day ten - Thursday 10th July
Day ten was another scorcher. I got up quite early in the morning to get cloud-free photos of the view from the hostel (Rifugio Flora Alpina) to the Focobon range of mountains.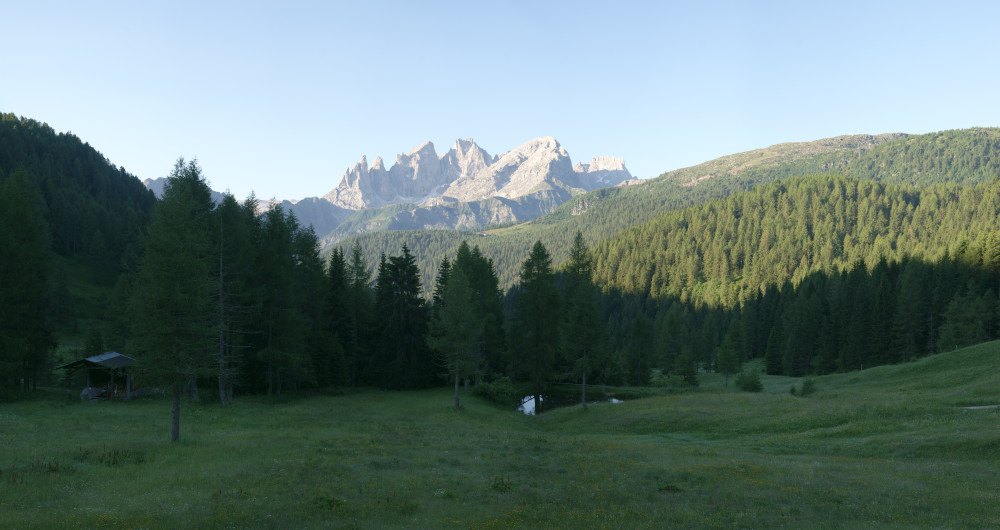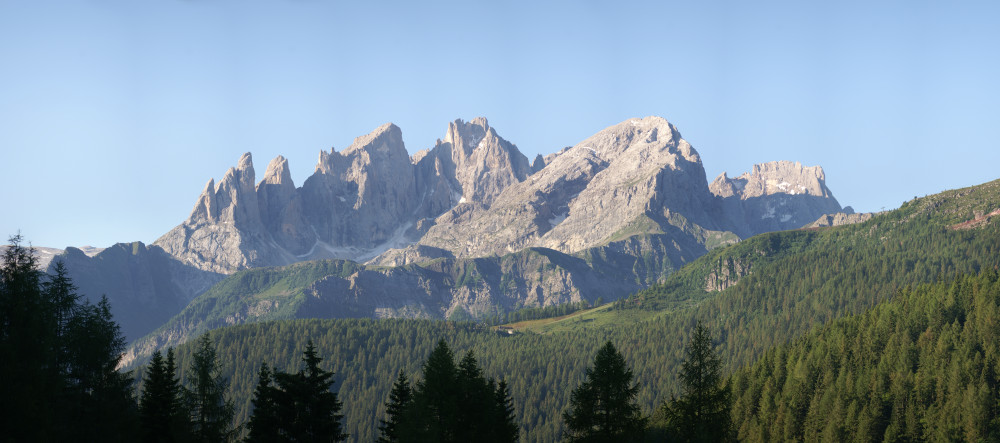 One of the workers started mowing the meadow out the front of the hostel, with a scythe. It looked like a very long and hard job!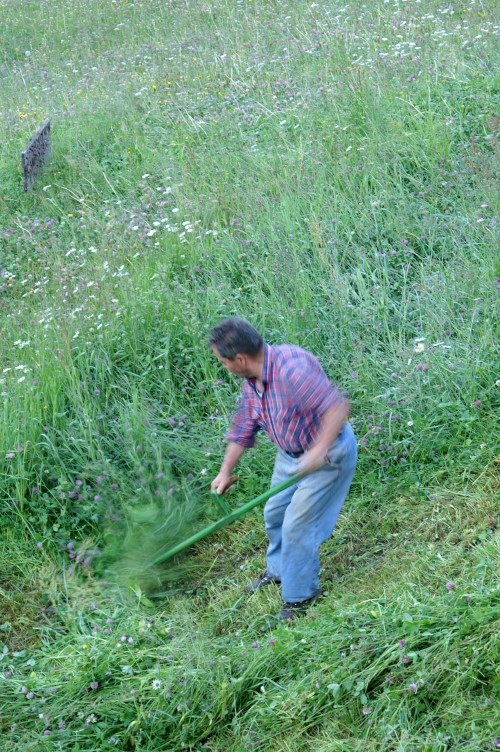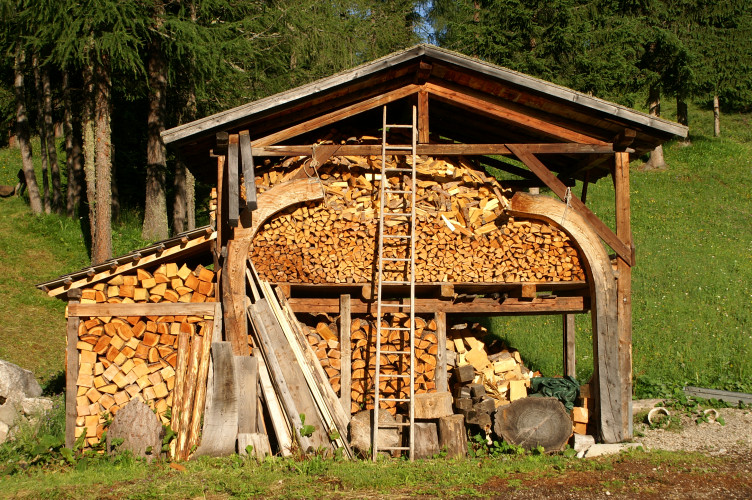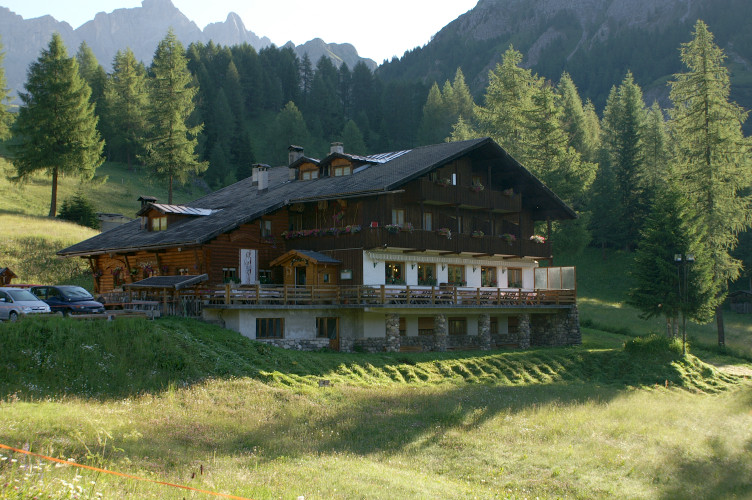 We set off after breakfast down the road into a valley, then up to Passo di San Pellegrino (1907m), where we went into one of the hotels to rearrange some of our further plans.



We started walking up a path towards the top of Col Margherita (2483m), but we couldn't find the path, so we went back down to the pass and took the cable car up instead. We could see the path quite clearly from the cable car - it wasn't really where the map placed it. The view from the top was really very good.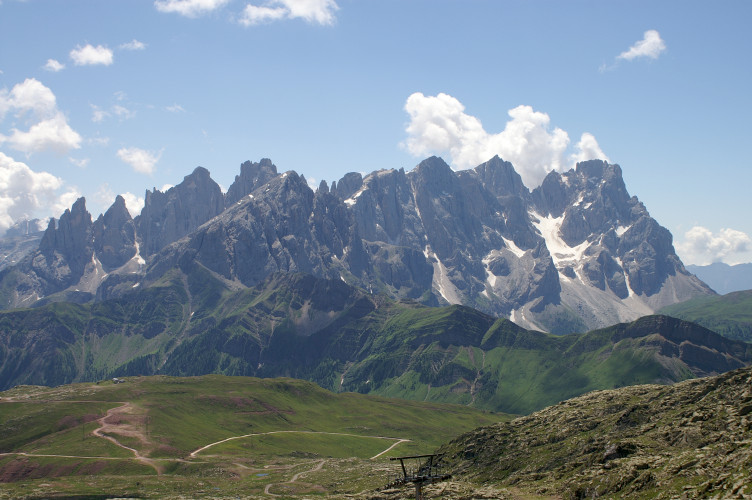 We then walked down the comparatively gentle slope on the South side towards Passo di Valles (2031m), which is where our next hostel was. On the way down, we saw a few horses and beautiful views, with yellow flower covered slopes. There were quite a lot of pylons and ski lifts on the mountain though, which was a little ugly.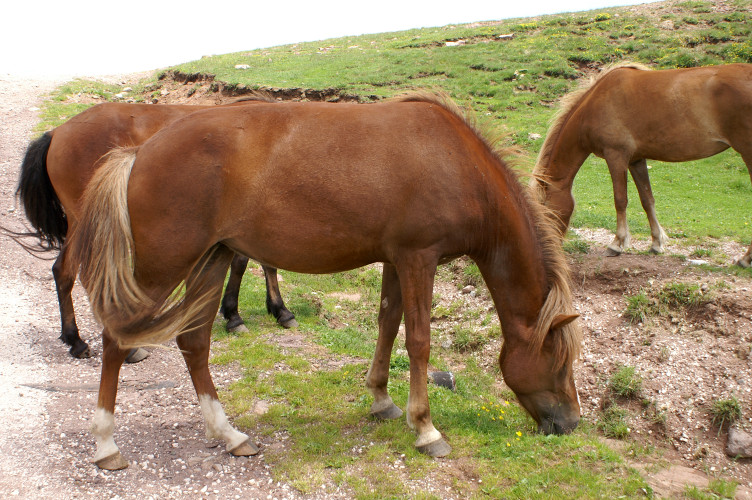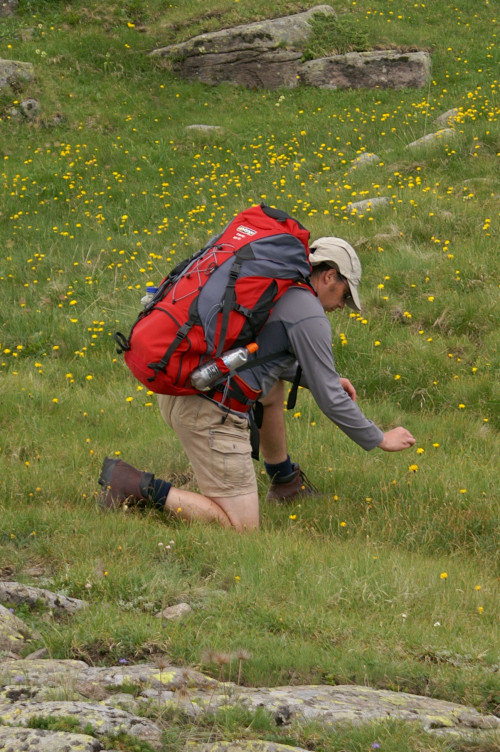 We walked past a couple of very smelly farmyards just before we got to Passo di Valles. Just short of the hostel, there was a tunnel going straight into the hillside. The hostel was painted with a big picture of the owner and his dog. The dog was very friendly, very fluffy, and very lazy - the darling of the establishment.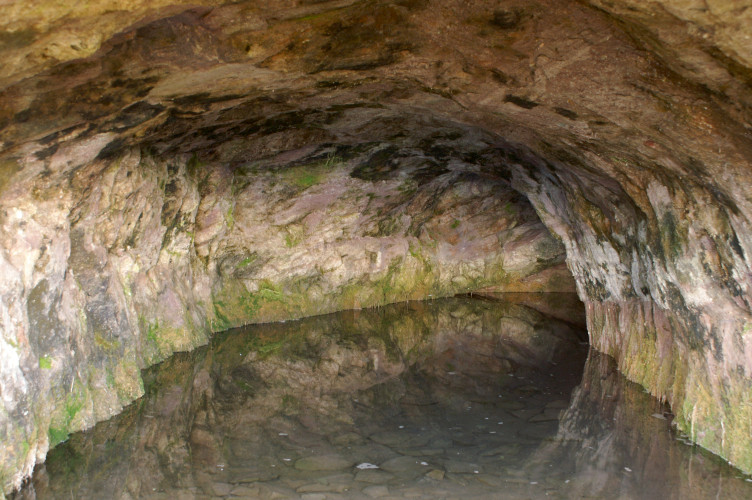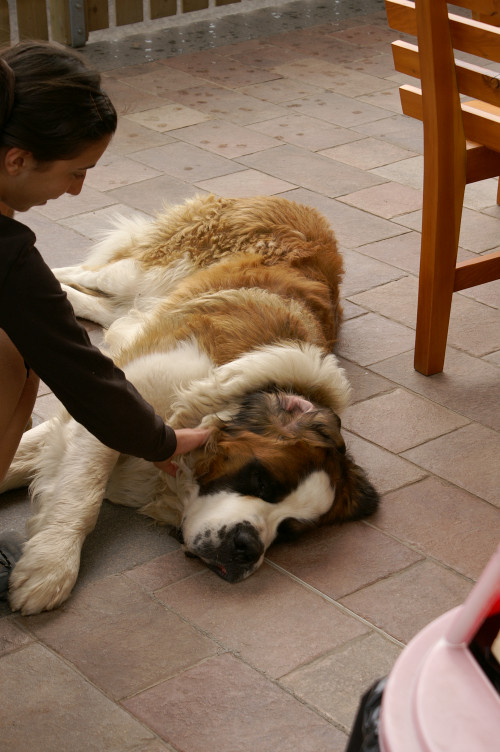 When we got into the hostel, we found that they had lost our booking. They managed to squeeze us into a very small dormitory with a low ceiling (I couldn't stand up straight) with lots of beds. It was too warm, but it was fine.

We got to the hostel quite early, so we had plenty of time to look around. There was a very small chapel on a little hill above the hostel, and great views of the mountains ahead.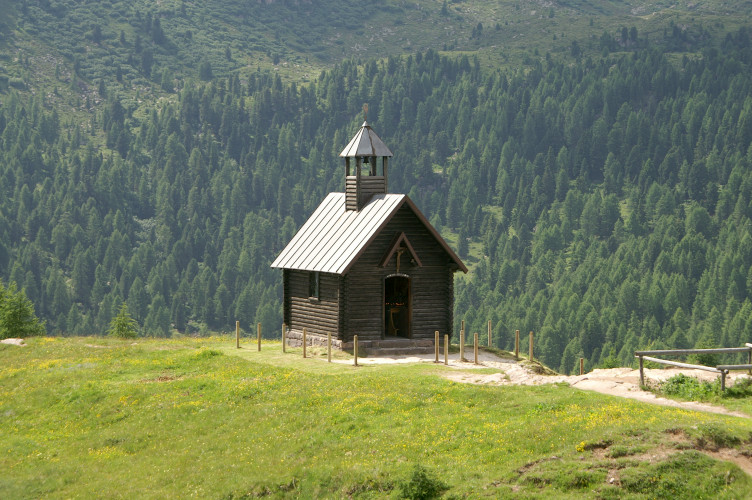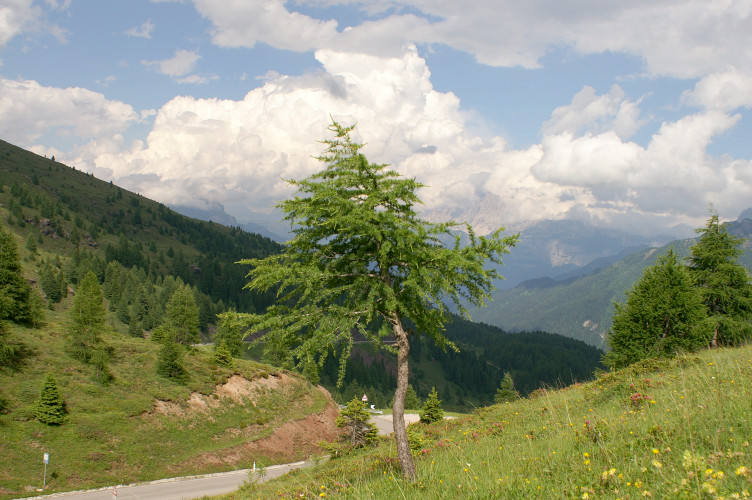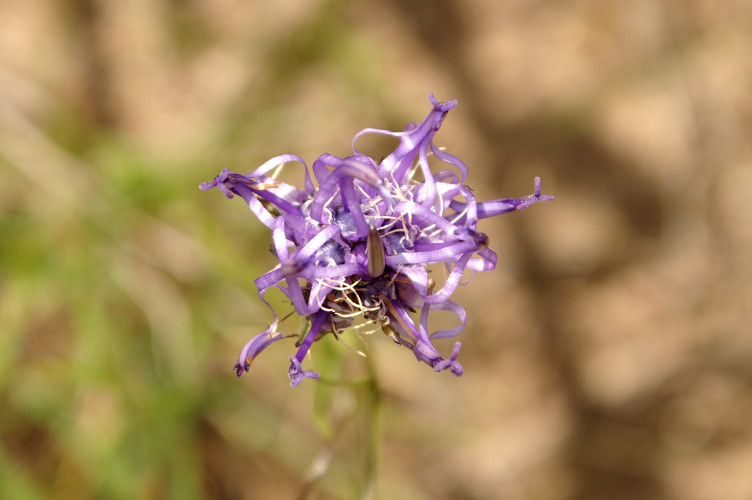 211m ascent (plus 623m by cable car), 621m descent, 9.5km distance