Two weeks hiking in the Dolomites, Italy
On the 1st of July, I went on a hiking trip to the Dolomites with my two friends Daniel and Ruth for two weeks.
Day eleven - Friday 11th July
Friday was another hot day, although the clouds did drift in later on. We started off by climbing up the Venegotia range, and then we walked along a path just on the South edge of the ridge, until it met the bottom of the Focobon range.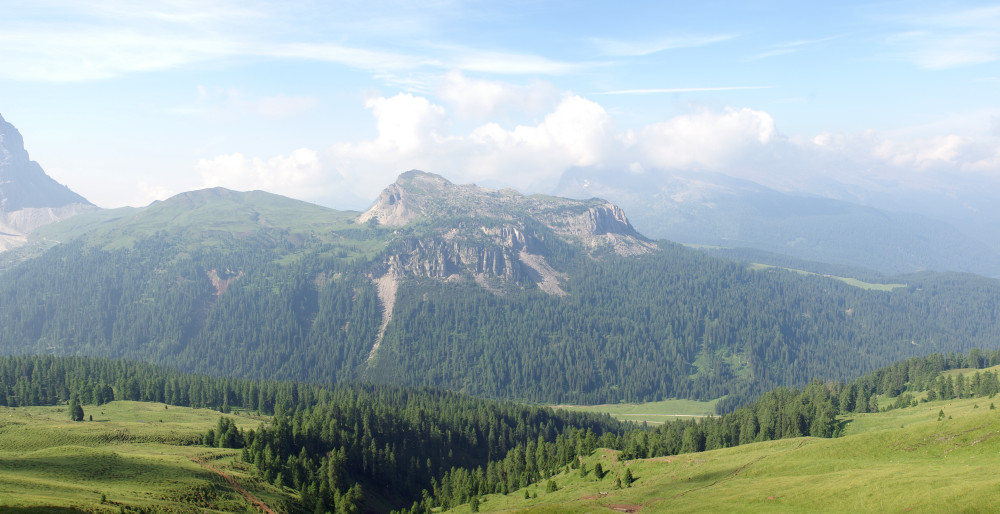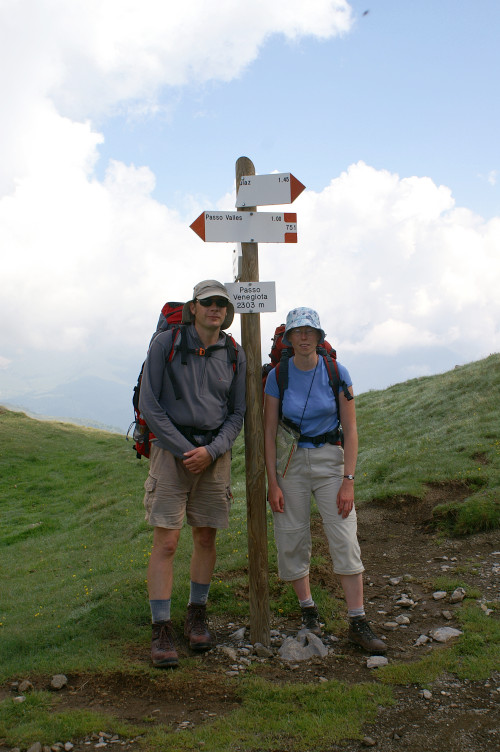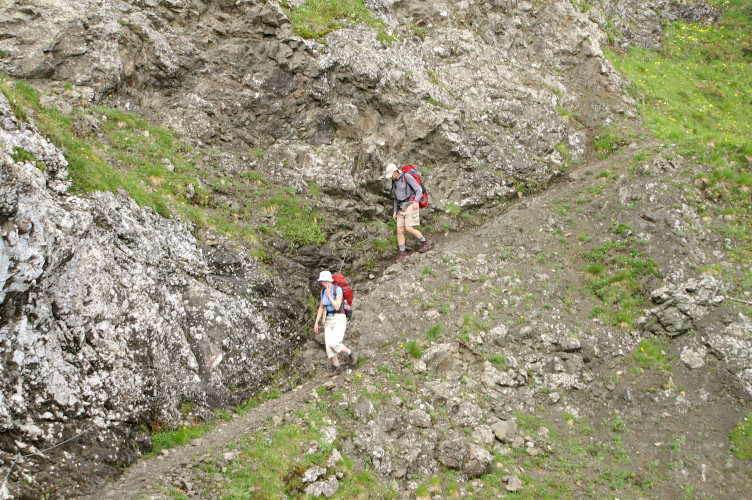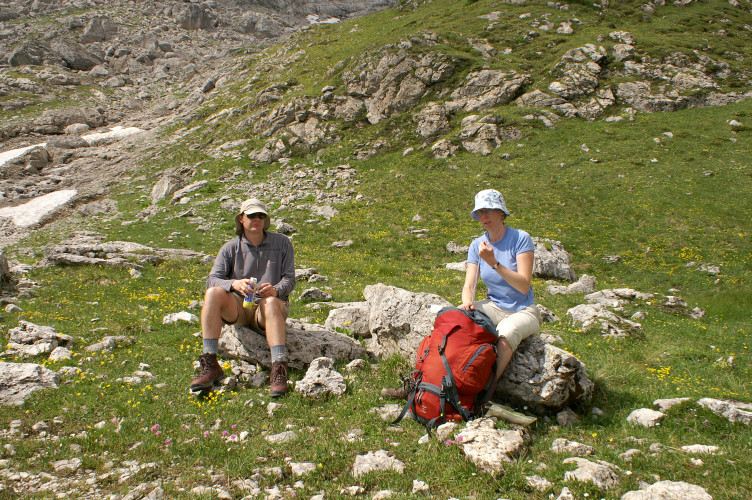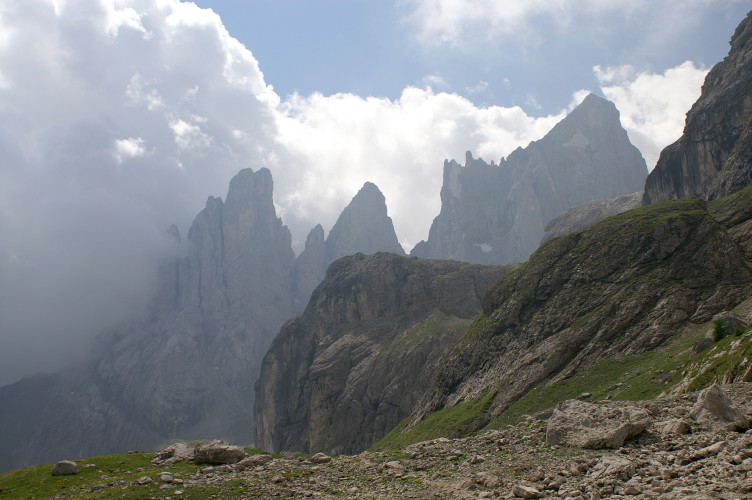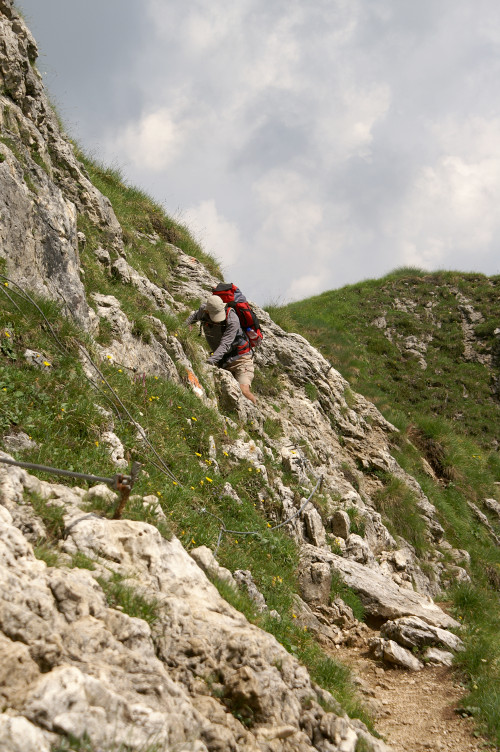 The path was very rugged that day, a lot along the edge of a ridge, and over very rocky ground. When we reached the bottom of the Focobon range, we turned right up into the bowl, at Passo dei Fochet di Focobon (2291m). At one point we encountered the swarms of little blue butterflies again, except some of them were brown, and one landed on my boot.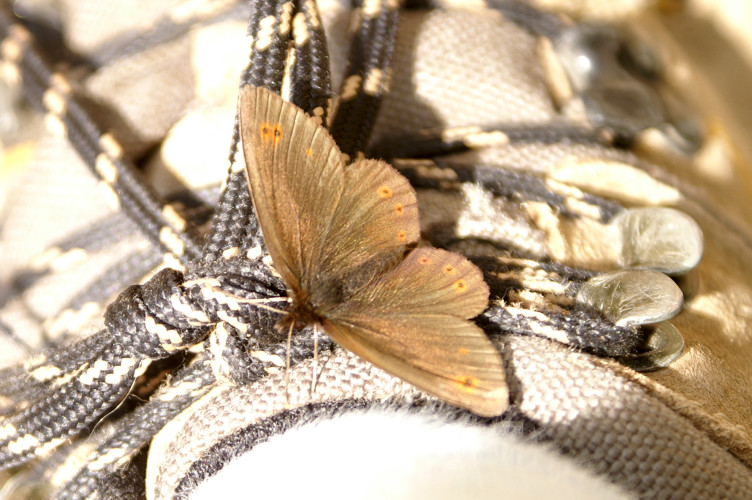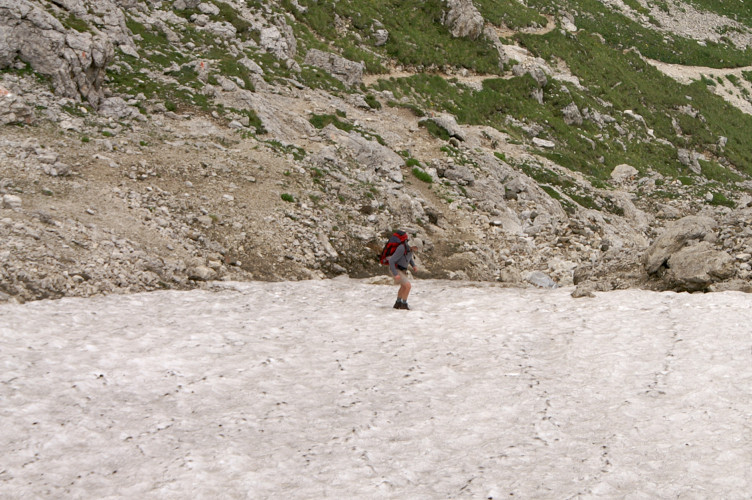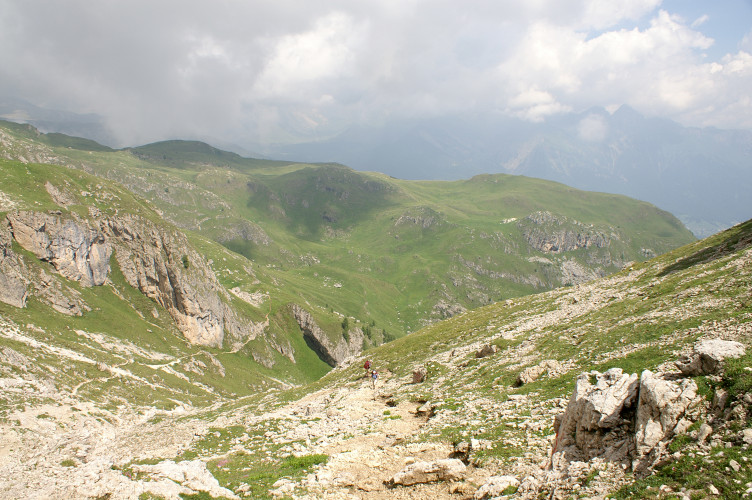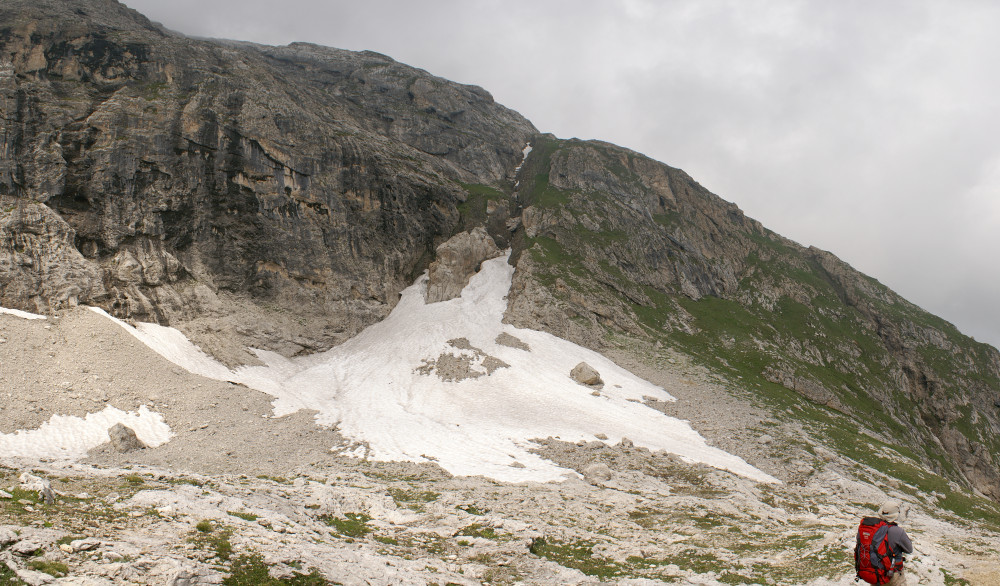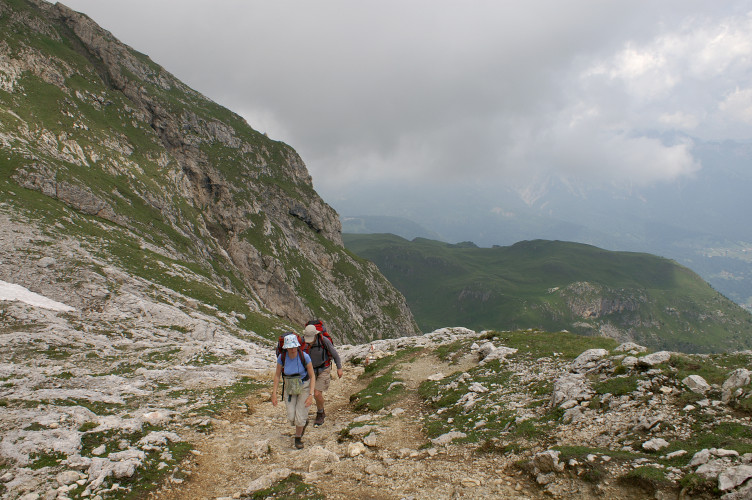 As we approached the next hostel, the clouds came in. We reached the top of the path (Sasso Arduini, 2582m), and could not see the hostel (Rifugio G. Volpi di Misurata al Mulaz, 2571m) only a hundred metres ahead! We got there quite early again, and had lunch on the picnic tables outside. The clouds kept rolling in and out, making for some lovely views of the sheer rock cliffs opposite.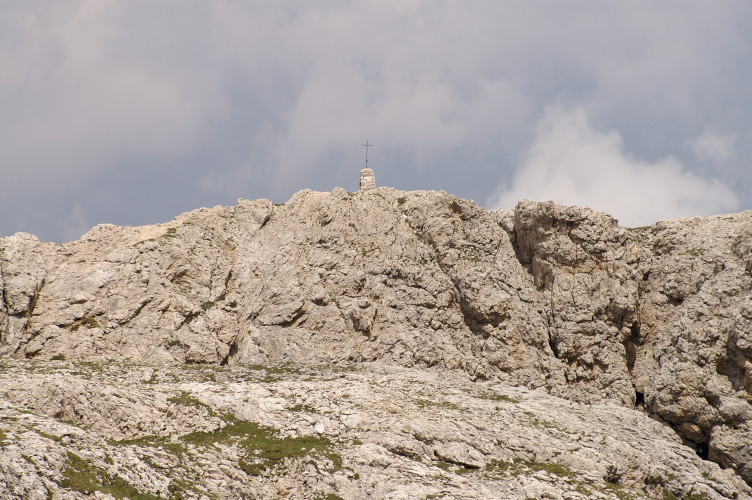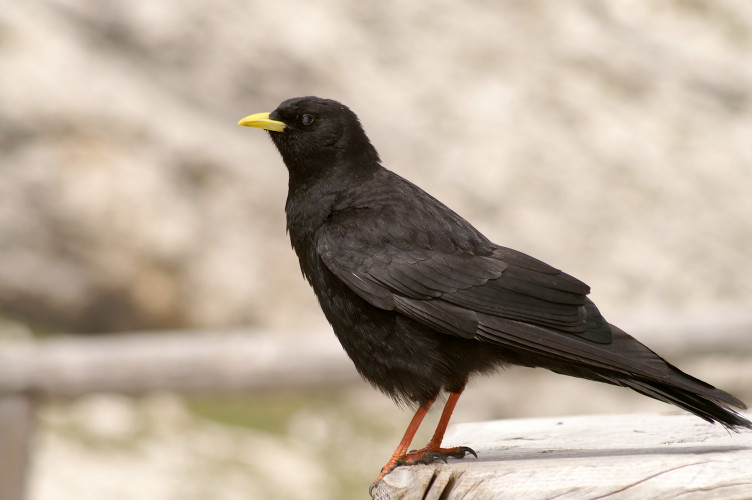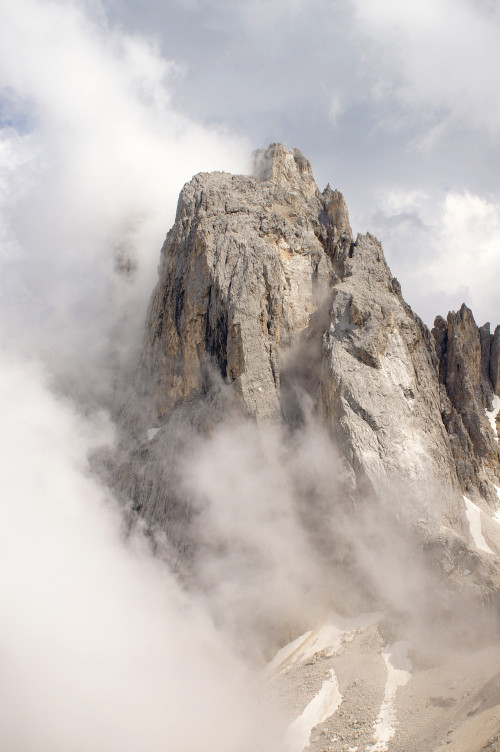 After lunch, Ruth and I climbed up Monte Mulaz (2906m), heading back North again. The views of the Focobon cliffs were absolutely lovely, but when we got to the top, we could see the huge storm clouds heading our way, so we hastily beat a retreat back to the hostel. At the top was a very interestingly built cross, with a bell attached.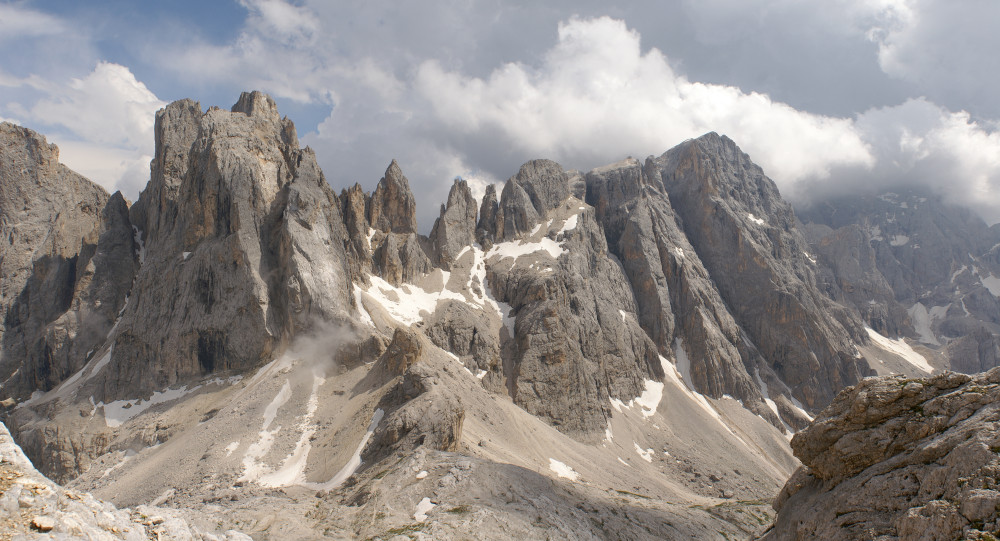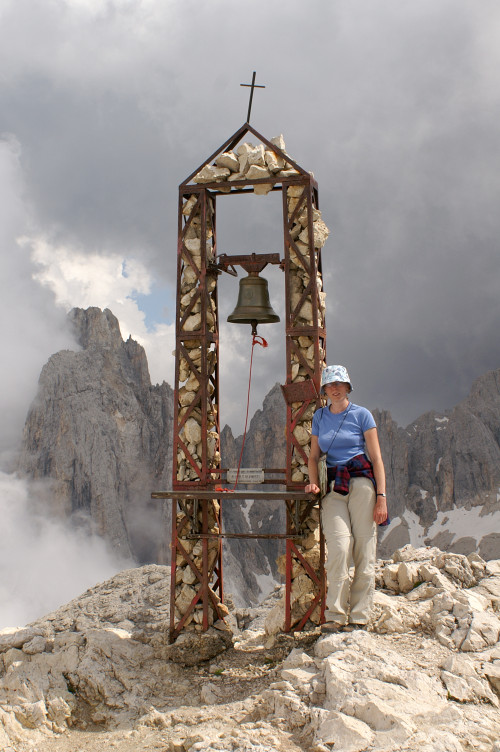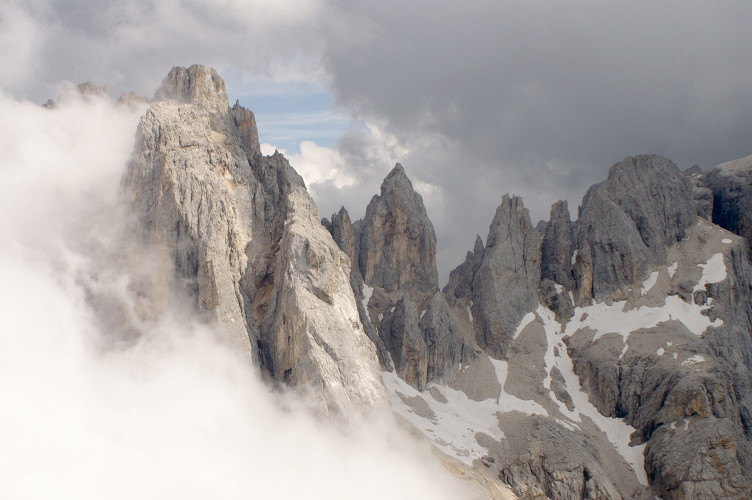 When we set off up Monte Mulaz, we had trouble finding the path. I just climbed straight up the rock to see if I could find it, and eventually I did, and directed Ruth around to the bottom of the path. The reason I was able to do this was the type of rock. It was amazing stuff - wonderful grip. There was no possibility of slipping. It had a very rough surface texture, which almost looked like it had been grown onto the surface of the rock afterwards. It was simply the nicest rock I have ever climbed.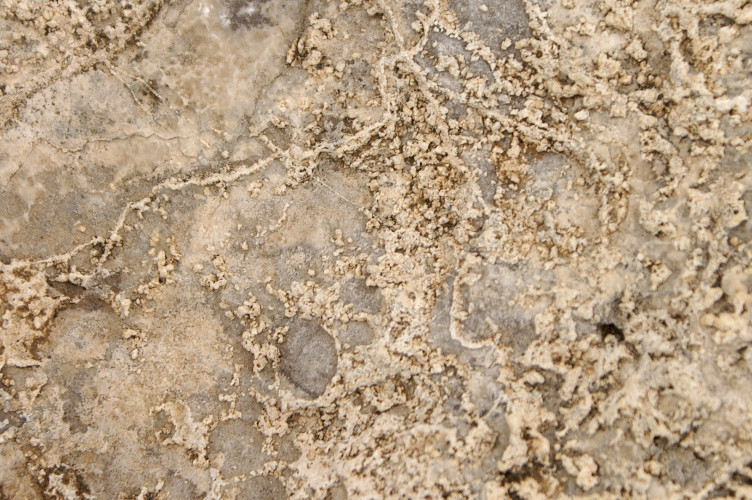 714m ascent, 83m descent, 8km distance
Up and down Mulaz adds 335m ascent and descent, and 2km distance