Conference and holiday in Colorado
On Saturday 18th October 2008, I went to Colorado for a software conference, where I gave a few talks. Colorado Software Summit if you're interested - sadly 2008 was the last of these excellent conferences. I managed to get a couple of extra weeks of holiday after the conference, and did a little bit of mountain walking, along with a trip to Arizona to see the sights, even skipping briefly into Utah.
Denver - Wednesday and Thursday 29th and 30th October
On Wednesday and Thursday I stayed with a friend in Denver. So, I spent a couple of days lounging around and seeing a few sights in downtown Denver.

I wanted to go and visit the US Mint, so on Wednesday I went to the booth outside and asked for a ticket (which they give out for free for the next tour, usually in less than an hour), but was informed that I would not be able to take any of my stuff in with me. I had a rucksack, camera, mobile phone, and there was no way they would be letting that in. I asked the guard if there was anywhere I could leave my stuff, like some lockers or similar, and the answer was quite amusing.
Sorry, we're not allowed to give out any information like that. Here's your ticket. I heard you say you were looking for the public library. Yes, I'm pretty sure I heard you right. Hey, you caught on pretty quick there.
The guy had a great old mob style accent, just like you see in the cinema when a gangster is "gently persuading" somone, which was the icing on the cake. Unfortunately, the public library didn't have any lockers, nor did the coach station, so I wasn't able to go that day. However, the next day I managed to go in and "see how the US government makes cents" (big groan from everyone).

Most of my photos are of the Capitol Building for Colorado. This was quite a fancy-looking building as you can see. The yellow-looking dome is apparently gold leaf, representing the gold rush in the nearby mountains that made the city.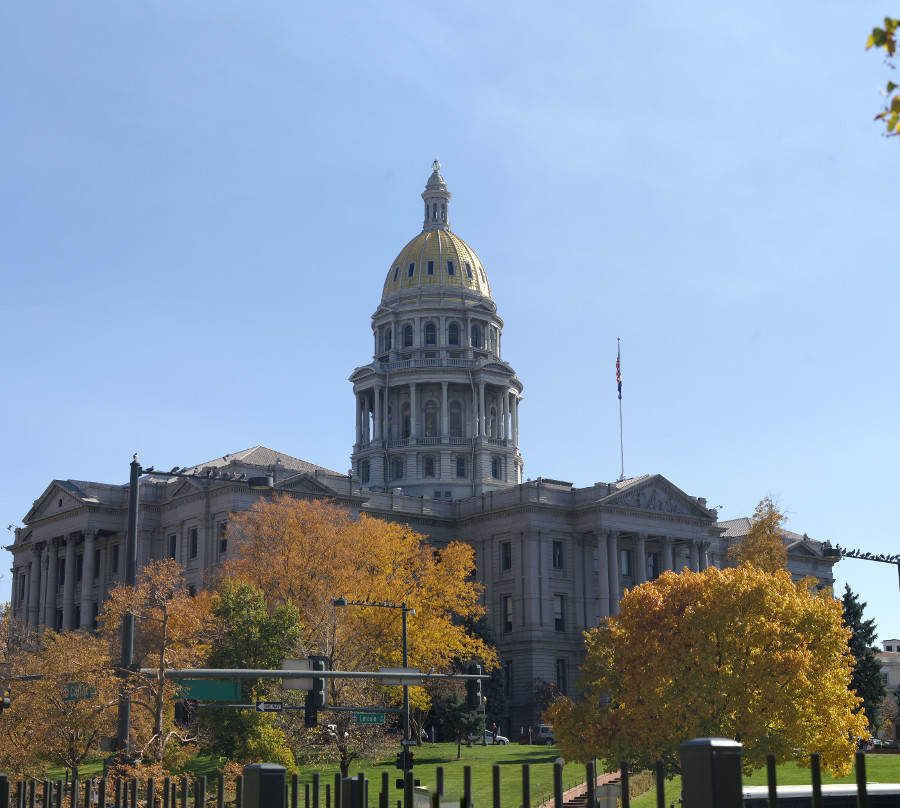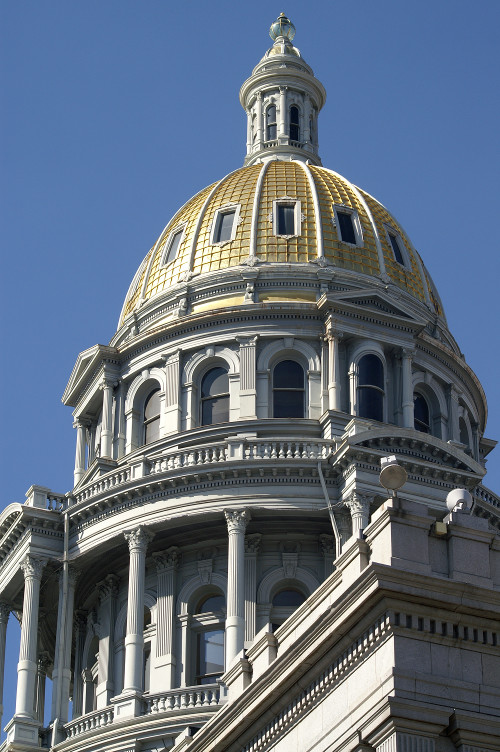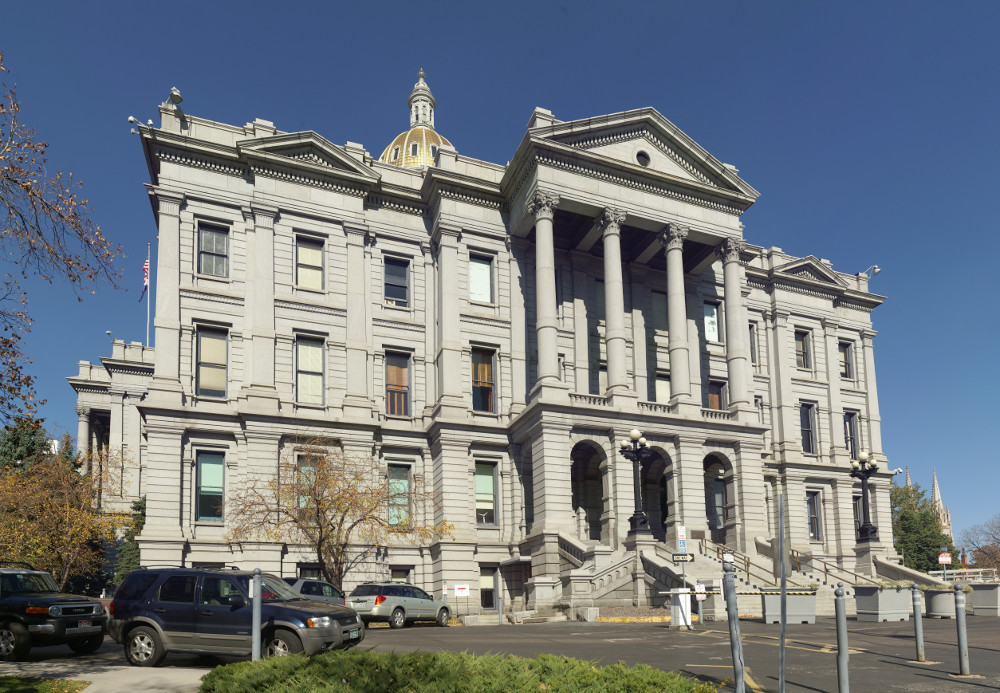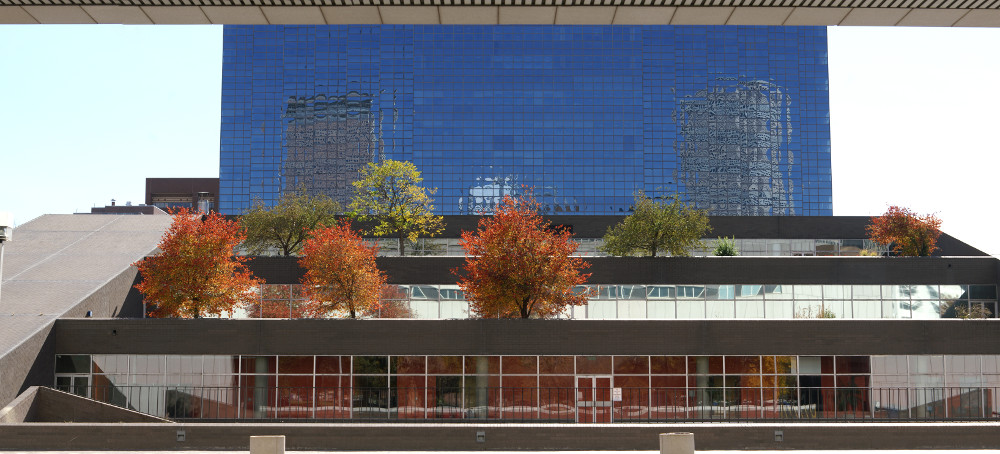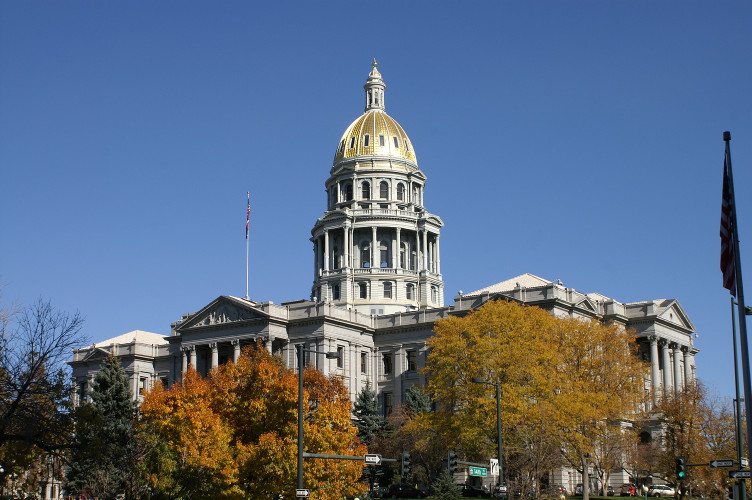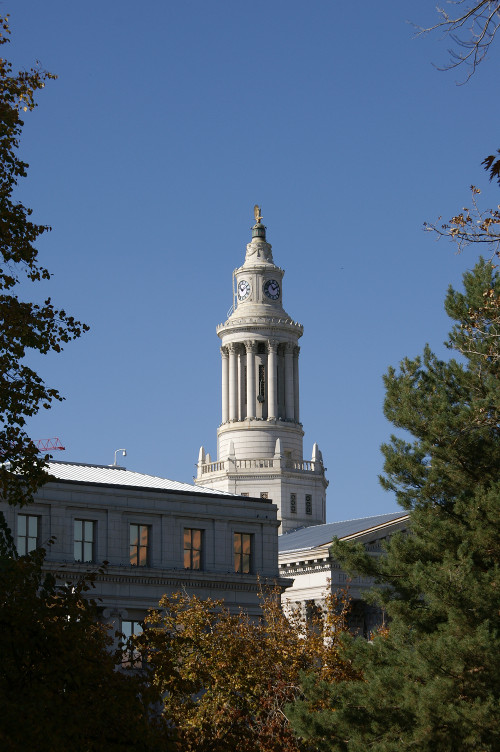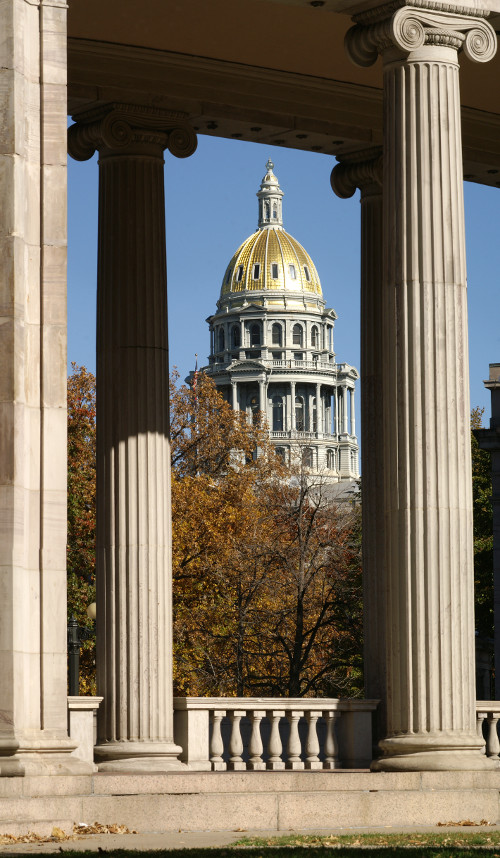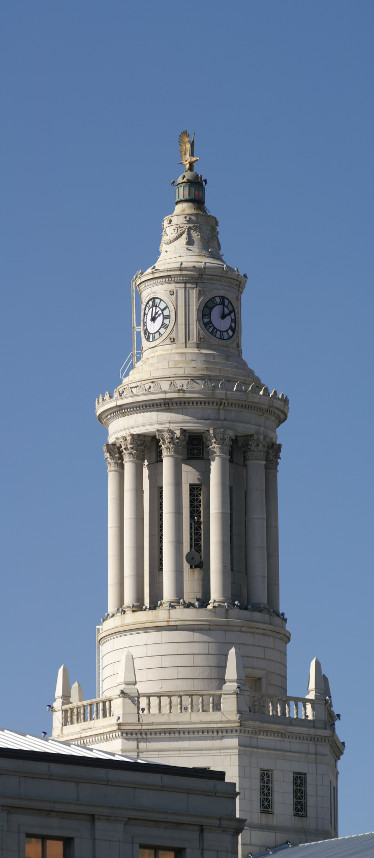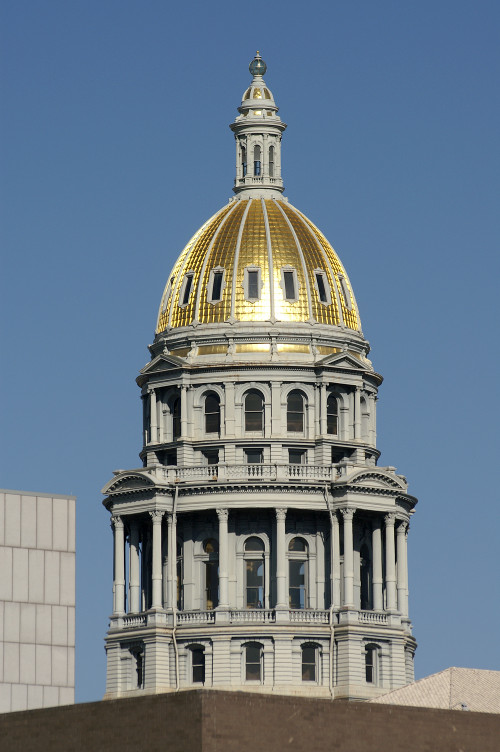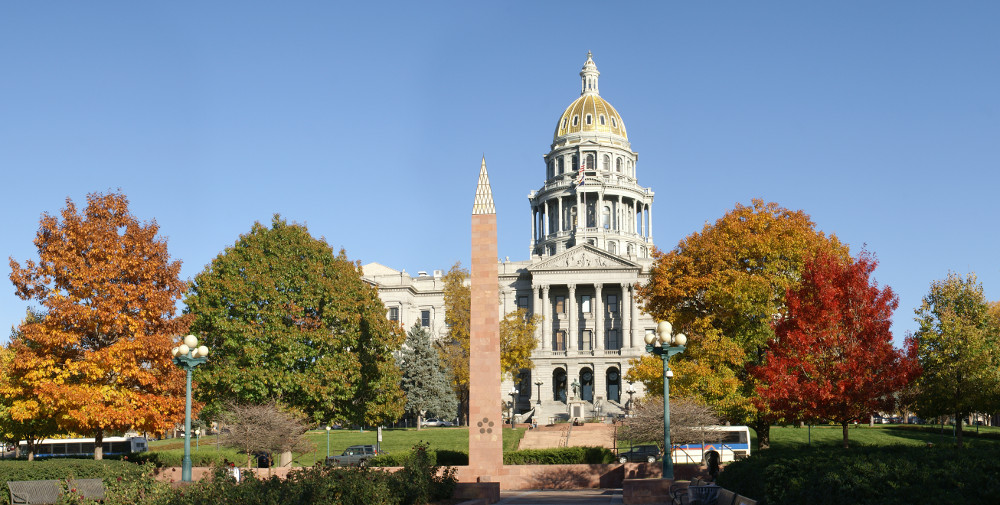 In the evening on Wednesday, I went with a group with my friend and carved pumpkins, that being the traditional American thing at the time of year. Mine is the one on the right.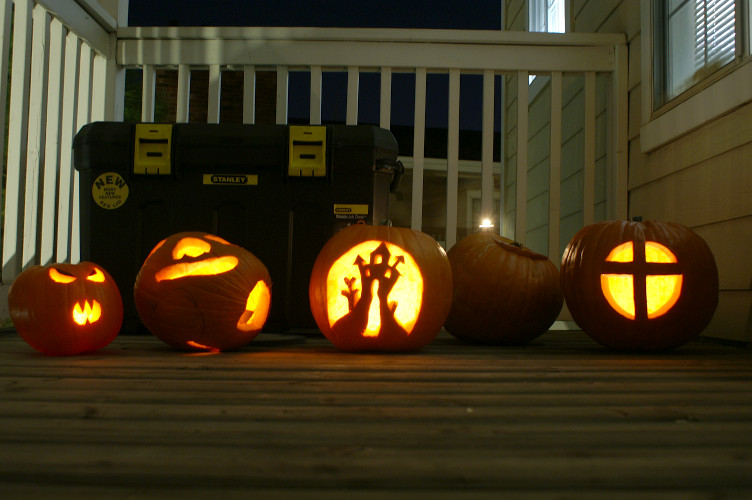 On Thursday, I finally went to the US Mint and was shown around the Denver Aquarium by my friend's dad.