Conference and holiday in Colorado
On Saturday 18th October 2008, I went to Colorado for a software conference, where I gave a few talks. Colorado Software Summit if you're interested - sadly 2008 was the last of these excellent conferences. I managed to get a couple of extra weeks of holiday after the conference, and did a little bit of mountain walking, along with a trip to Arizona to see the sights, even skipping briefly into Utah.
Meteor Crater and Petrified Forest - Monday 3rd November
On Monday morning, I got up bright and early, and was picked up at my tacky motel in Flagstaff by a tour guide to go and see the Petrified Forest National Park. But first, a brief stop off at Meteor Crater. This massive crater was formed about 50,000 years ago by a meteor 150 feet across.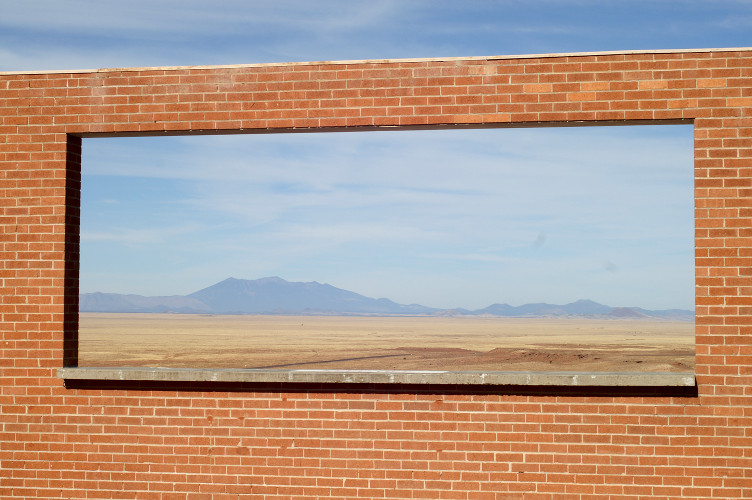 Then, we headed off to the Petrified Forest, which also contains part of the Painted Desert. The Painted Desert is a beautiful arrangement of colourful streaked hills formed from differently coloured layers of material being cut into hills.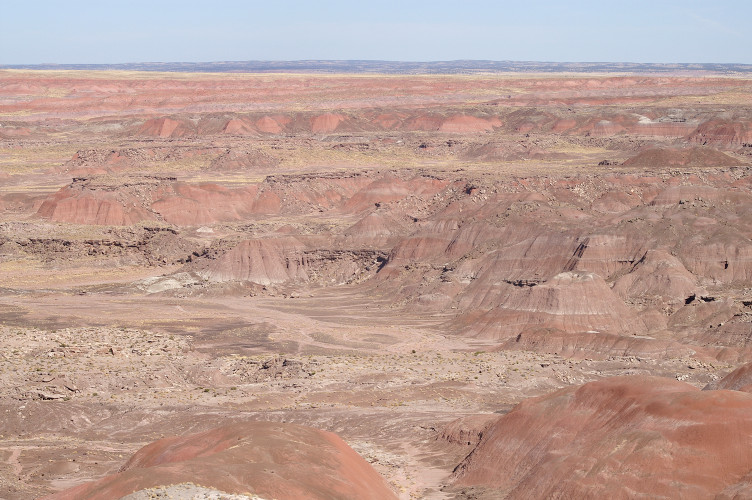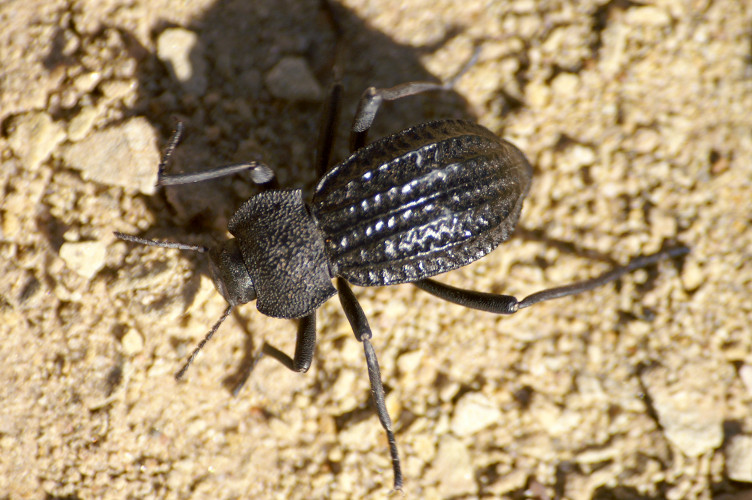 On the way through, we passed an ancient pueblo, or town.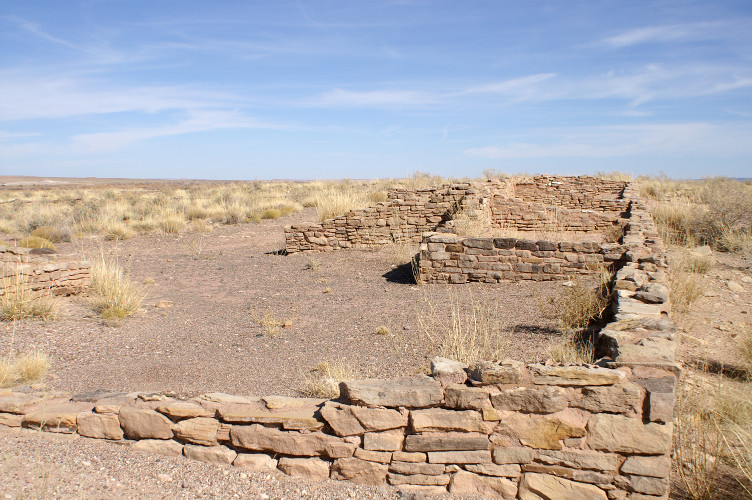 Eventually we arrived at the Blue Mesa. The strange log-shaped lumps of rock in these pictures are exactly that. They used to be trees, but they were knocked down a long time ago, became waterlogged, and buried under lots of mud (probably all due to one volcanic explosion). Over time, enough minerals leached into the wood to turn it into quartz, albeit quartz with interesting colours. The park is tightly controlled, and it is a serious offense to remove any of this petrified wood from the park.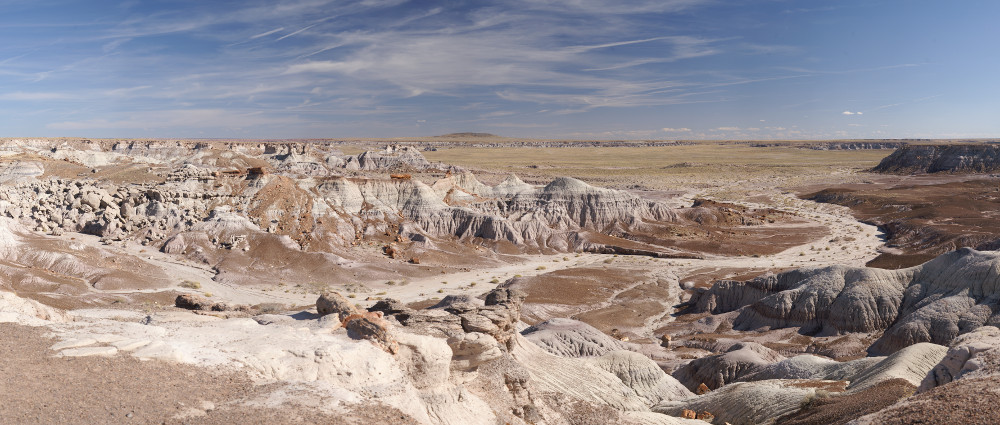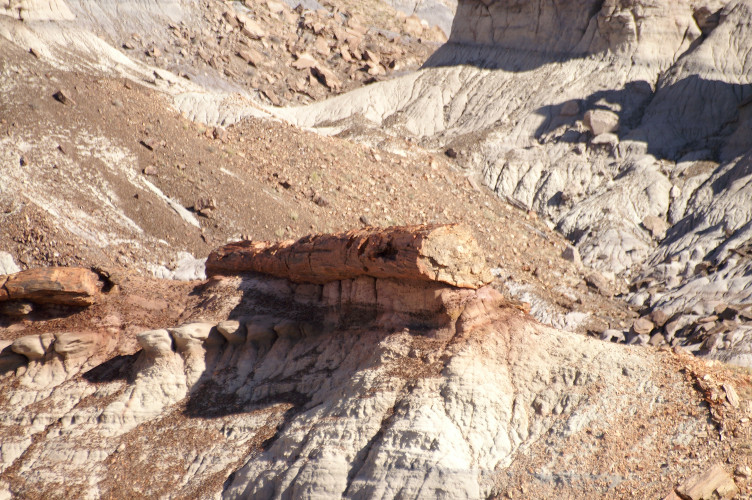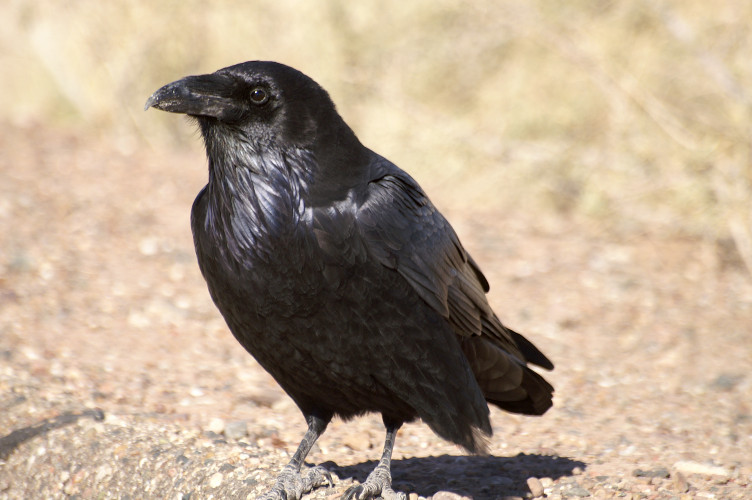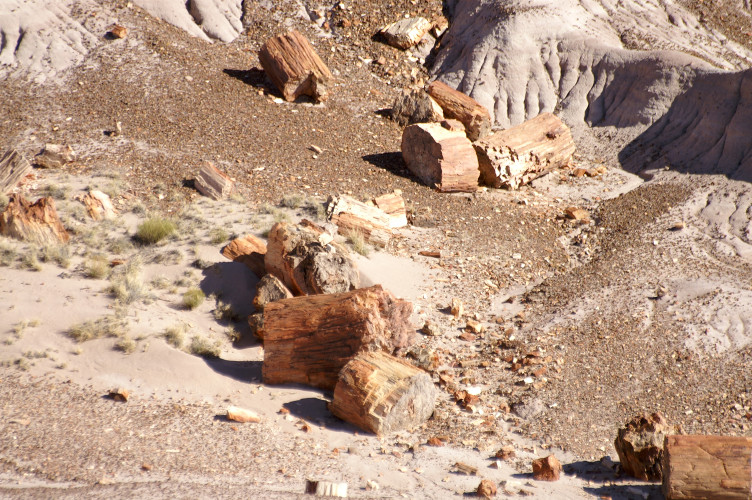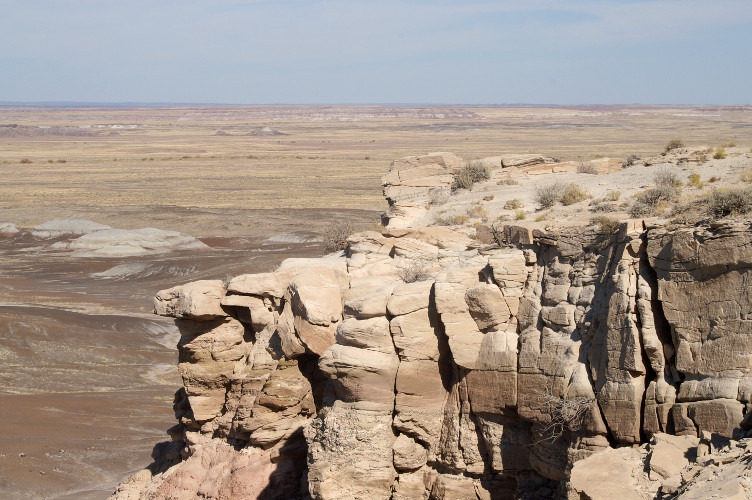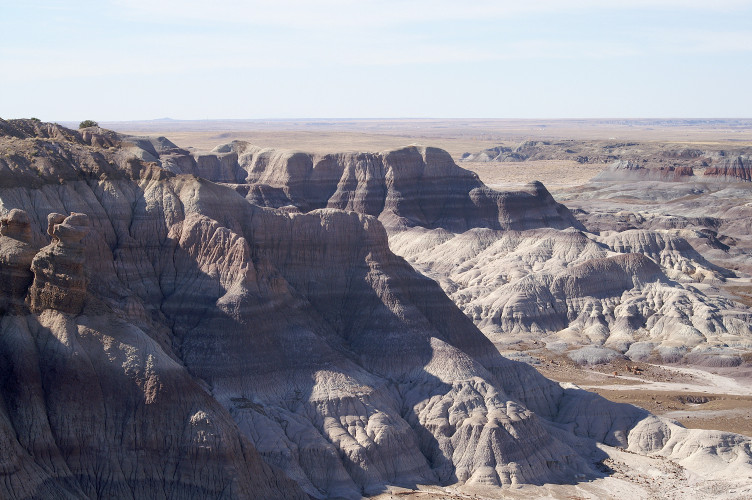 At the Blue Mesa, we were able to park and walk around among the colourful landscape and petrified wood.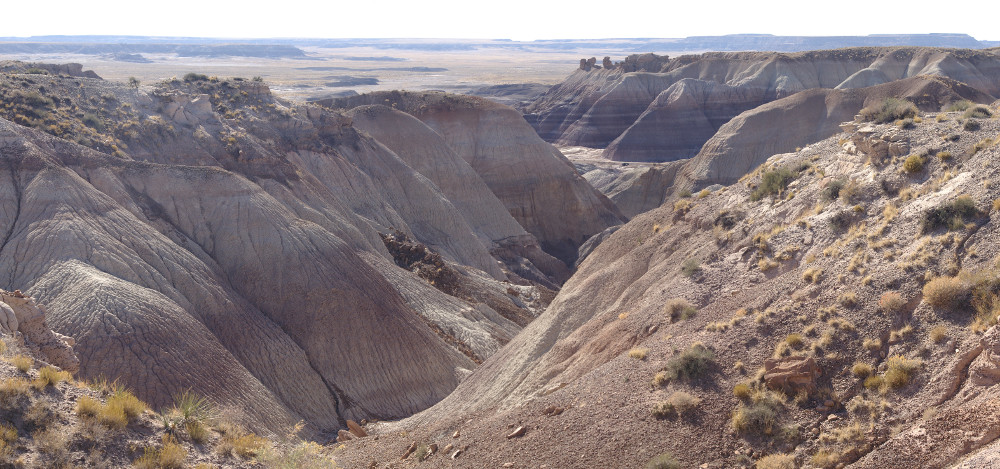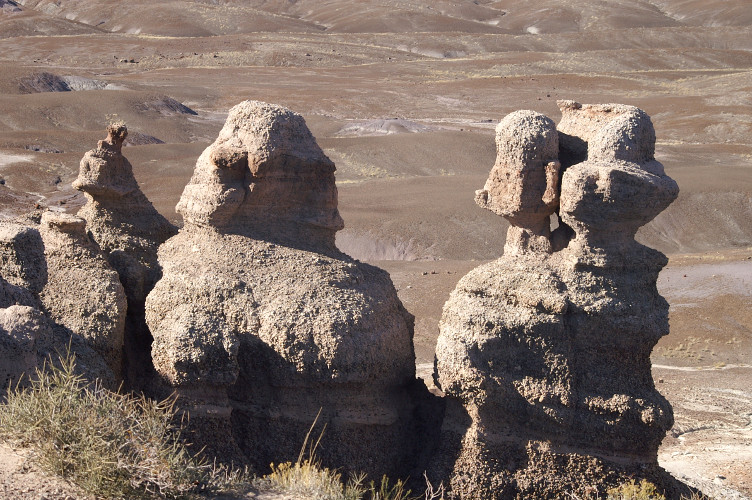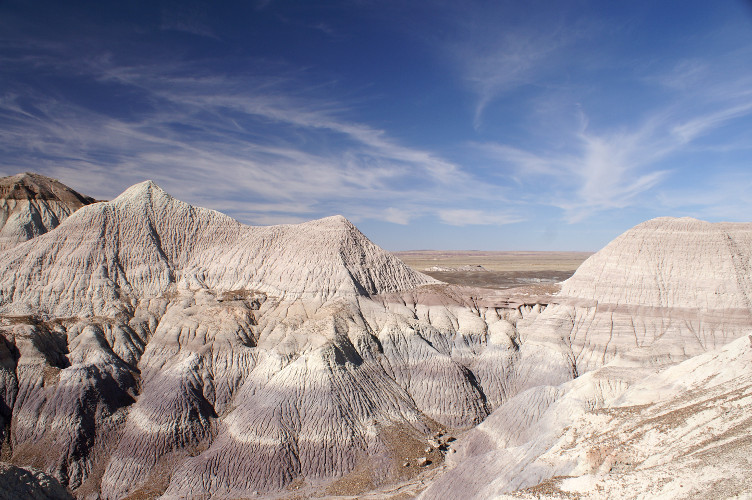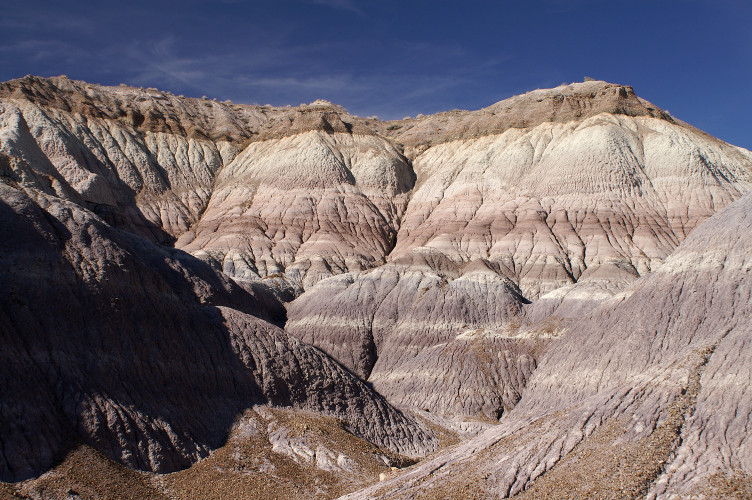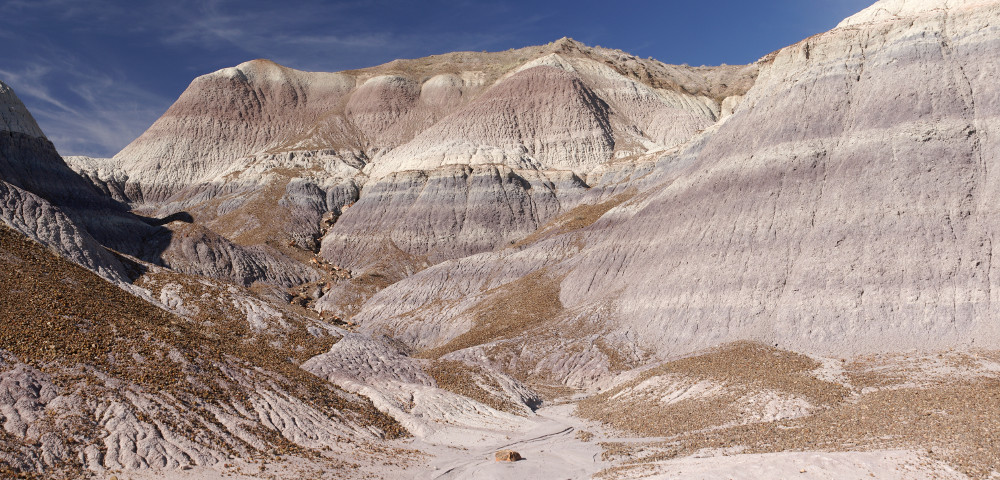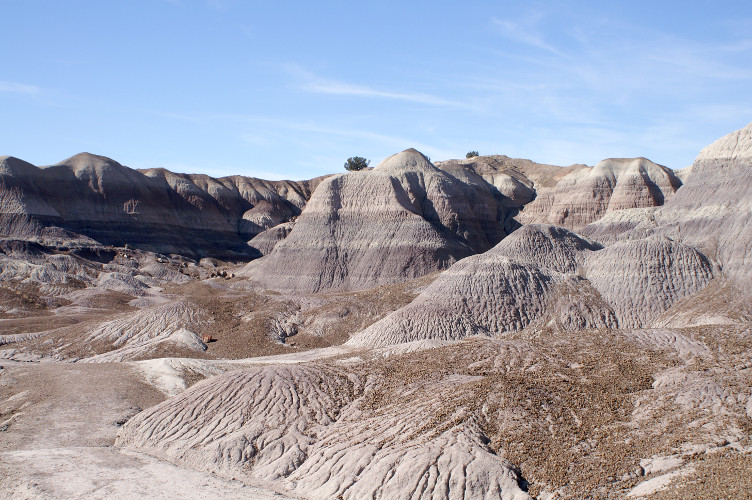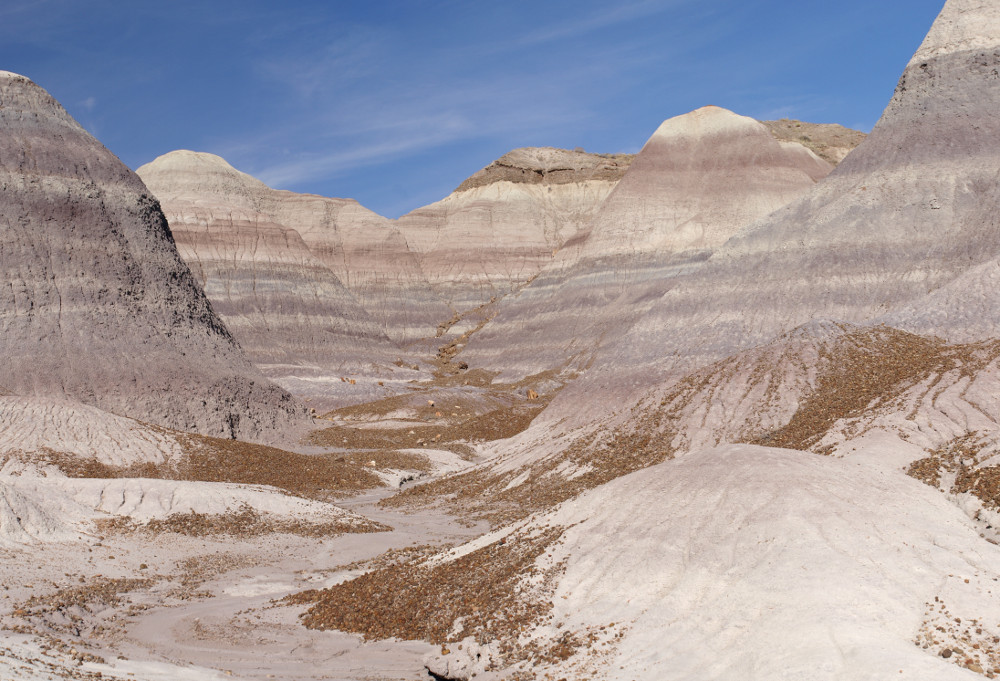 In these next few photos, those brown chippings on the ground are little pieces of petrified wood.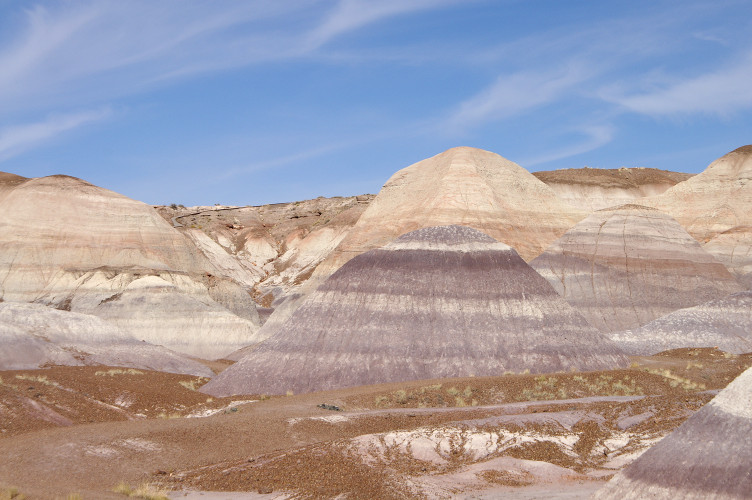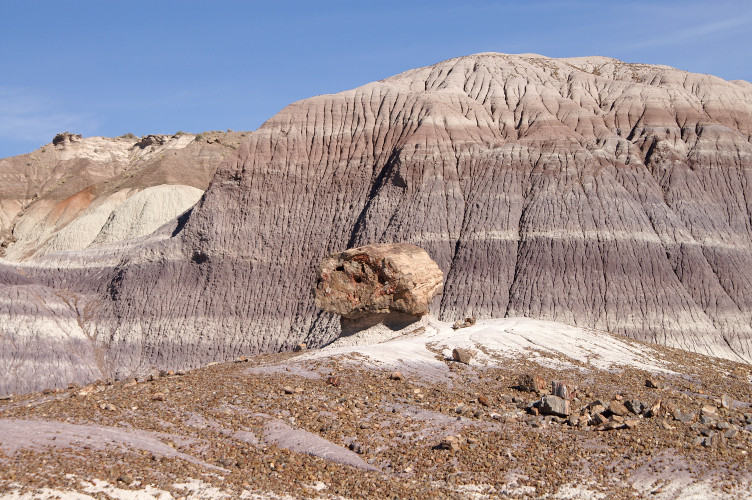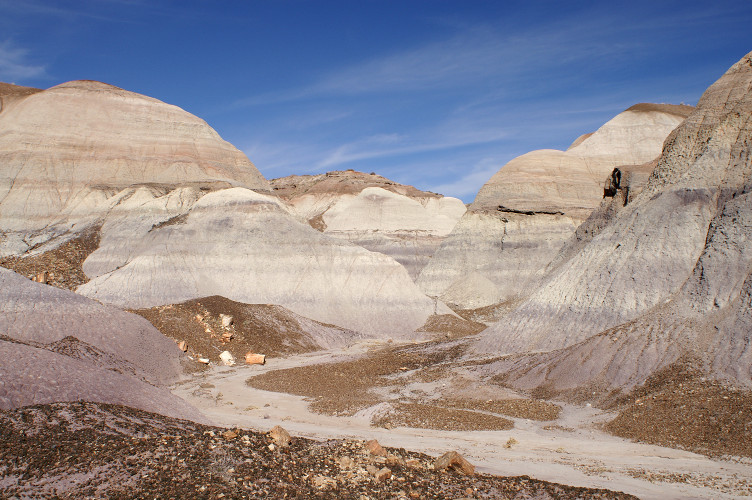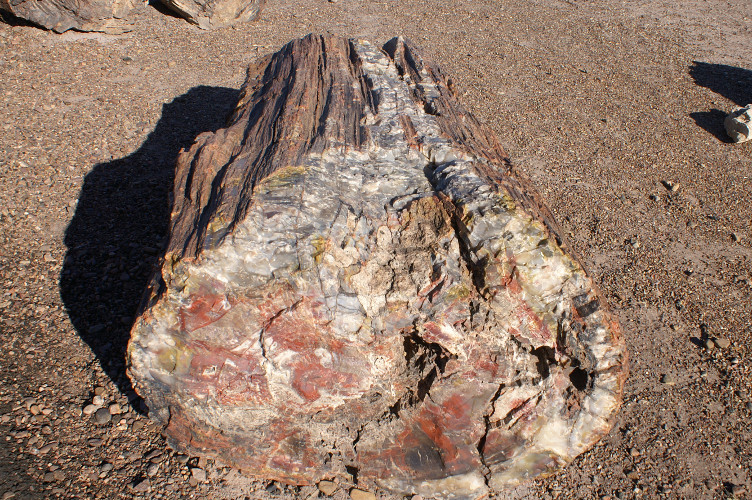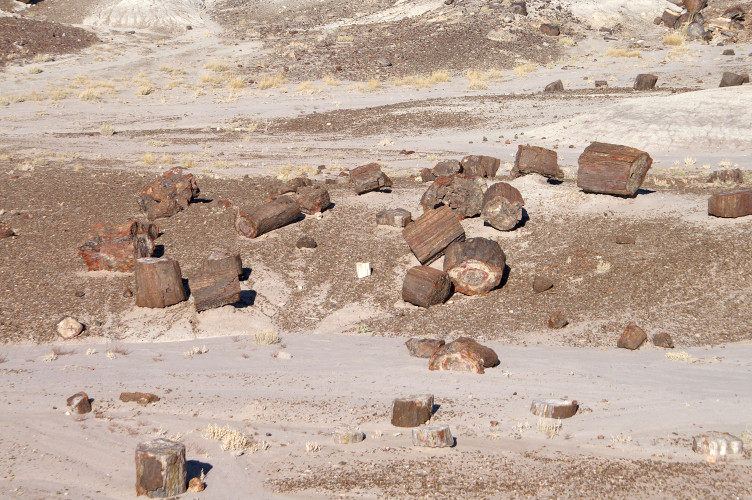 Further on, there was another area to walk around among the petrified wood. A ranger car was parked up just outside the car park. No doubt the ranger was camouflaged somewhere on a nearby hill with a pair of binoculars watching to see if anyone picked any bits up.